Deep groove ball bearings mainly take radial load as well as take moderate axial load. With less coefficient of friction, high limiting speed, large size range and varations of structure, they are suitable for precision instruments, low noise motors, automobiles,motorcycles,and other common machinery, as a widely used type of bearings in machinery industry.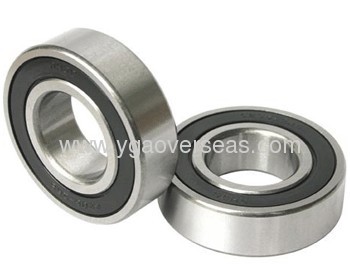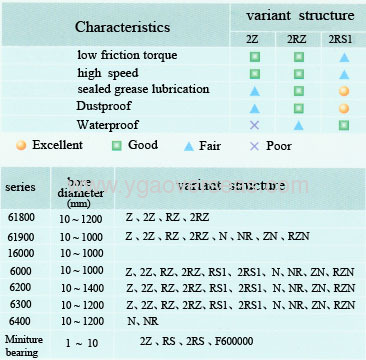 6309 is a type of deep groove ball bearings.
Single row deep groove ball bearings can withstand radial and axial load, and allow the speed is high because of these features and a lower price, making it the most widely used type of bearing .
Sealed deep groove ball bearings can be maintenance-free, and enables simplified structure.
Deep groove ball bearings basic types: open-sided with a ring, sided with anti-layer cover.The need for production, with sealed bearings open there in the outer ring seals or Anti-layer cover the trench can be installed, can also be used as open bearing supplier. Products to fill the correct lubricants and greases. You can use it immediately after unpacking, cleaning is unnecessary. This is suitable for light to medium speed, operating temperature of -20 to 120.