Product name: microfiber chenille flat mop frame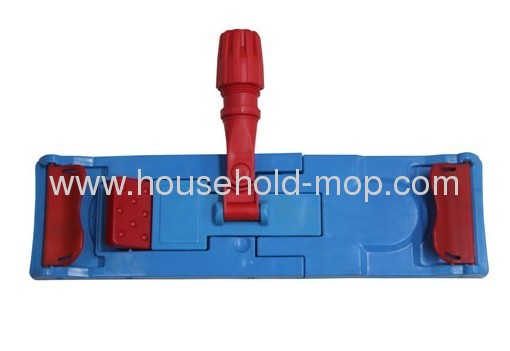 How to Mop a Floor
It's not a fun job, but it has to be done. Here's how to mop your floor so clean you could eat off it.
Instructions
1

Sweep or vacuum the floor clean of dust and dirt.

2

Sweep or vacuum a second time. Make sure there is no debris.

Fill a bucket with hot water.

4

Add a small amount of detergent, ammonia or floor cleaner to the water; the directions on the container should tell you how much to use.

5

Dip your mop in the bucket.

6

Wring out the mop using your hands or, depending on the type of mop you are using, with a lever near the mop head.

7

Scrub the floor in straight lines if you're using a sponge mop. If using a rag mop, swirl the mop head in figure-eight shapes. Push the mop vigorously to remove stains or spots on the floor.

8

Rinse and wring the mop out in a sink or the bucket occasionally, and continue mopping.

9

Let the floor dry before walking on it.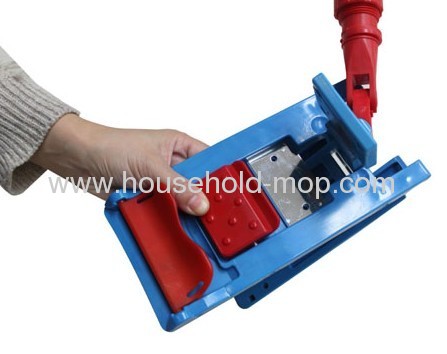 Product Size: 40*10cm
Qty/ctn: 10pcs
Ctn size: 41*38.5*11.5cm
PRODUCT DESPRITION

We have more than 10-year experiences on cleaning products. We are a typical China supplier and have worked for home products. We also have factories in China and Thailand in order to meet customers' needs.

Name

Value

Brand
Karanfil renault dusterplymouth duster
Terms
FOB Ningbo
Place of Origin
China
Feature
ECO-friendly
Payment terms
30% deposit before we make the production, 70% balance paid after we finished the order.
Order delivery
25-30days after receiving 30% deposit
Packing
1pcs/polybag,50pcs/inner box,1000 or 500 pcs/out carton
Shipment means
by sea, by air, by express etc.
About Mopping

Mopping is one of those daily house-cleaning activities that it's easy to get lazy about. But if you do a little research, use the right cleaner, and do the job right, you can have sparkling clean floors that will make your Mama proud.
History
Mopping began back in the days when we first decided that something besides dirt would make a good floor. Suddenly, when we got dirt on our floors, it wasn't acceptable. We had to get it off, so we swept (which we'd been doing for a while). Sometimes that did the trick, but not always.
People walked on our floors and ground the dirt in with their feet. We spilled water on the floor and ended up with muddy spots. Sweeping didn't help. It was time for something more intense in the floor-cleaning department. Enter the mop.
Function
A mop is very much like a broom in

construction

: a bunch of fibers connected together and attached to the end of a long pole, which serves as the handle for the whole contraption. But whereas a broom serves to gather dirt together into one place and sweep it away, a mop is used with water and a cleansing agent to remove stuck-on dirt, stains, stickiness, odors, and germs from our floors.
Features
A mop is a very simple object. It is composed of a handle made of wood, metal, or plastic. The traditional floor mop will have a handle of about five feet in length. Mops with smaller handles, such as dust mops, are also readily available.
Attached to the base of the handle is the mop head. Below is a description of the different types of mop heads; most are made of cotton or synthetic fibers (which can be long or short) or of a base to which a sponge or cleaning sheet is attached. Many mops now on the market also have mechanisms which allow for the operator to squeeze or wring out the mop head without wetting his or her hands.
Types
Mops can be categorized by the type of head they have.
A dust mop, made with cotton or synthetic fibers of a short length, is used dry (thus escaping our traditional definition of the mopping process), without water, though it is often used with some sort of chemical spray to increase its attraction to dust particles.
A sponge mop has a head with a sponge. Most sponge mops available now have some sort of squeezing mechanism built into the mop head and handle, so that the sponge can be dipped into a bucket of water and cleaning solution, squeezed to get rid of excess water, and then used on the floor.
A wet mop has a head made of cotton or synthetic fibers of a longer length. Some wet mops have a wringing mechanism similar to those found on sponge mops; some do not and the fibers must simply be wrung by hand after being dipped in the water and cleaning solution.
The newest mops on the market are those which have a head shapes like a sponge mop --rectangular--but made of vinyl or plastic rather than composed of sponge material.
They are sold with disposable cleaning sheets which fit over the rectangular heads and which often contain a cleaning agent in the fibers of the sheet. Some of these mops have a spraying mechanism that shoots a cleaning fluid on the floor in front of the mop. Others simply require dampening before use. Still others have cleaning sheets made of more durable material which can be washed and reused.
Considerations
When using a mop, there are a few steps to take to get the most success out of your mopping endeavors.
Start by thoroughly sweeping the area to be mopped. The last thing you want to do is simply move loose dirt around on the floor; that will only make a bigger mess. Sweep and dust mop, if necessary, to collect as much loose dirt and dust particles as possible.
Use clean water and a clean container. Anything that's in the water or container will be transferred to the mop and then transferred to the floor, so make it clean, fresh, and clear.
Use the proper cleaning solution for the type of floor.
For ceramic/tile floors, a little vinegar will do the trick, or add a bit of dish soap for something a bit stronger. For laminate floors, vinegar works, or vinegar mixed with rubbing alcohol, or Windex, or a floor cleaner specified for wood.
For linoleum floors, almost any type of all-purpose cleaner, well diluted, will do the trick. Sometimes hot water will be enough. For wood floors, cut way back on the water. The mop should be only slightly damp. Use a cleaner specified for wood floors.
For concrete or stone floors, damp mop with an all-purpose cleaner or gentle soap and be sure to use rinse water on your mop to remove any cleaning residue.
Rinse your mop often while mopping. Have a bucket of water with your cleaning solution and a bucket of clear, warm rinse water (this may not be necessary or recommended with hardwood floors).
You should never see "standing water" after you mop. If you do, use the mop, a sponge, or dry towels to soak up the excess water up from the floor.