Multi-functional pressure rice cooker KS-C08
Multi-functional pressure cooker KS-C08
1)Multifunctional cooker:cooks many ways-Broil-Roast-Bake-Grill-BBQ.etc.
2)Easy Cooking: Easy to Operate--just set time&Temp.; Easy to Clean.
3)Even Cooking: 3D steam pressure in the bowl.
4)Healthy cooking: No soot, Non-radiative, oil and fat free.
5)Quick Cooking: Cook 2~3 times faster than standard rice cooker, Saving 60% energy than the common Cooker.
6)Perfect Cooking: Foods sear quickly outside,Sealing juices inside.
7)Non-stick coated bowl: easy clean
8) Safety and energy-saving micro-switch .
9) Amazing automatical self-cleaning.
10)Capacity :6 Liters
11) 220-240V,50/60Hz, 800-1000W; 90 mins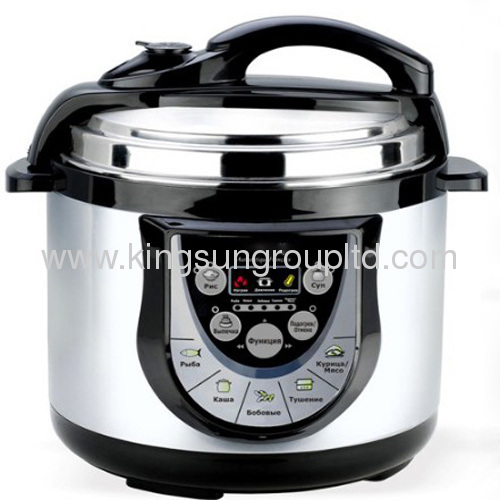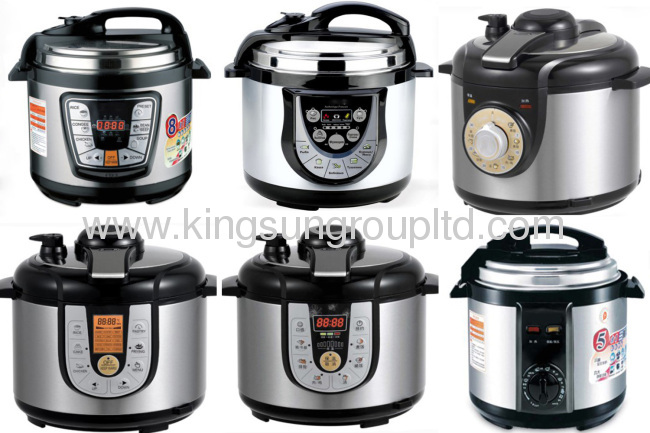 | | | | | |
| --- | --- | --- | --- | --- |
| Gift box size | 308x303x365mm | | Unit Net weight | 7kgs |
| Product size | 410x310x310mm | | Unit Gross weight | 7.5kgs |
| Master carton size | 635x317x390mm | | Carton Net weight | 14kgs |
| Pcs/Master carton | 2pcs | | Carton Gross weight | 15kgs |