Features:
● 304 Non-Magnetic stainless steel constructions
● Built-in Digital Generator
● Built-in Imported Transducers
● Built-in Electronic Counter, which record every cleaning.(can not be tampered)
● Built-in controlled heater, temperature control range:0 to 100 centigrade
● Built-in digital timer that can be set in 5 minute increments
● Token operated (one set of 100 includes),functions as a self-service vending machine

Ultrasonic cleaning:

The ultrasonic cleaning process provides high quality cleaning and exceeds, by ease of use and end result, conventional cleaning methods. The tiny microscopic bubbles generated by the transducers provide cleaning of very difficult, irregular and complex parts. Even inaccessible areas can be cleaned without any trace of physical cleaning (scratches, etc...).
Specialized tank design for cleaning full set of golf club
Attractive Points:
There's nothing like getting your golf tools professionally cleaned… it sparkles like it did the first time. Surely, you'll have a good mood when a series of shinny tool on the hand . Although cleaning is so boring, Maybe you can turn the tough cleaning jobs into easy cleaning jobs when you replace traditional environmentally unfriendly solvent wash tanks with the ultrasonic cleaner. Powerful ultrasonic cavitation delivered by multiple 28/40 kHz transducers make manual scrubbing along with solvent disposal problems seem like a bad dream. Cleaning is fast and thorough as the millions of minute cavitation bubbles in the biodegradable ultrasonic cleaning solution reach into the smallest cracks and crevices to blast away contaminants. The result: a clean surface for your loving tool.
Our VGT-1008 is an practical style ultrasonic cleaner for your demands. It is easy to operate and equipped built-in imported transducers.
Specifications:
Model
VGT-1008
Voltage
AC100~120V, 60Hz
AC220~240V, 50Hz
Frequency
28/40KHz
Power
720W/600W
Tank capacity
38L
Tank size(mm)
350×300×380 (L×W×H)
Overall size(mm)
510×585×800 (L×W×H)
Unit weight
68KG
Lid
Have
Heating
Have
Drainage
Have
Cleaning basket
Optional
Packing Information
| | |
| --- | --- |
| Package size(mm) | 1050×660×750 (L×W×H) |
| Carton size (mm) | 1050×660×750 (L×W×H ) |
| Qty/CTN | 1pcs |
| 20' container | 50pcs |
| 40' container | 103pcs |
Package:
The ultrasonic cleaner is perfectly enclosed in the package can protect it from various of physical damages, such as mechanical shock, vibration, electrostatic discharge, compression. We ship it with a large wooden case packaged 1pcs VGT-1008 cleaner. The picture below display the package effect sketch.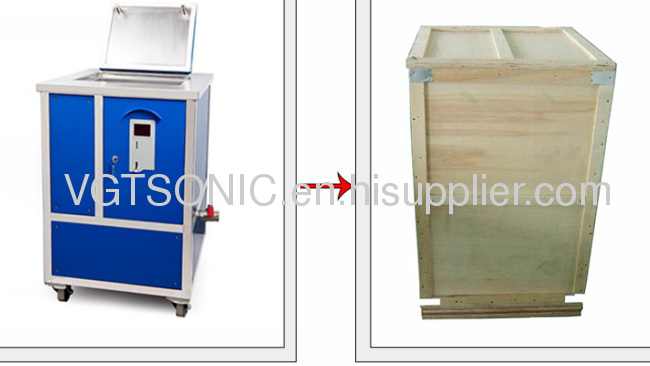 R&D and Marketing Office:
Depending on our strong marketing team and excellent R&D team, GT has been developed into a big business. As we all know, excellent R&D engineer team is critical for the corporate, so we pay great attention to independent research and development. Strong R&D ability make GT friends assure that our products are reliable and best quality by holding advanced technology of ultrasonic. Now, most of developed products have got several patents and get customers, certain and appreciation.
But that's not enough, GT will keep moving to catch up with your changing demands. We are honored for realizing your value.

Show room:

As we can see, GT SONIC, with edge ultrasonic technology advantage, has developed multiple of series to cater for vatiety of demands. Each series have varity of style and difference in size provide more choices for your choose.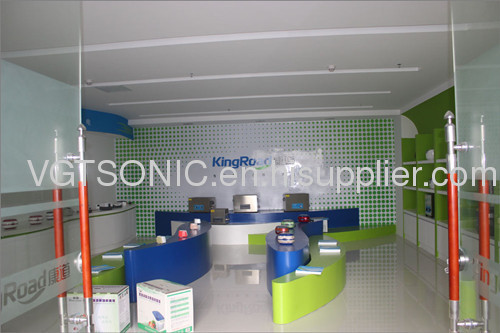 We have other models of different volumes to meet various cleaning requirements. Any question pls feel free to contact us, find our contact information at the contact us site.