SL-12PA POCKET SPRING PRODCUTION LINE

1.In the production line by the SL-12 P auto pocket spring machine and SL-12A auto pocket spring assembling machine is composed of two parts.
2 with automatic control technology, from production to the whole of bagged spring mattress production, by the machine automatically.
3 having upper and lower adhesive function.
4 has the advantages of convenient operation, high efficiency, low noise.
5 production lines has compact and simple structure, greatly reduces the occupied space of workshop, than similar products with high performance price ratio.
6 machine movement is smooth and accurate, high working stability.
7 control parameters can be based on customer requirements to set, in order to meet customer demand for product diversification
8 producing mattress has simple appearance, generous, comfortable degree higher characteristic.
9 materials used automatically shutdown.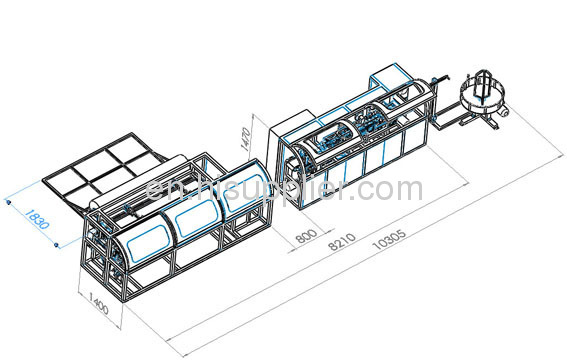 Main technical parameters:
| | |
| --- | --- |
| Machine size ( length * width * height ) | 10.5× 1.4 × 1.5m (not including the table ) |
| Machine components | Independent bagged spring machine ( 1 ) + automatic glue machine (1 units ) |
| Spring shape | Drum / cylindrical |
| Diameter of spring | The first end of φ 45-60mm,φ60-80 |
| The length of the spring ( into the bag after ) | 125-180mm |
| Wire diameter | φ1.8-φ2.2mm |
| Fabric width | 410-520mm |
| Welding mode | Ultrasonic welding |
| Production efficiency | 65 pcs/min |
| Total power | 21 kw |
| Compressed air pressure | 6kg/cm3 |
| Total weight | 3.3t |