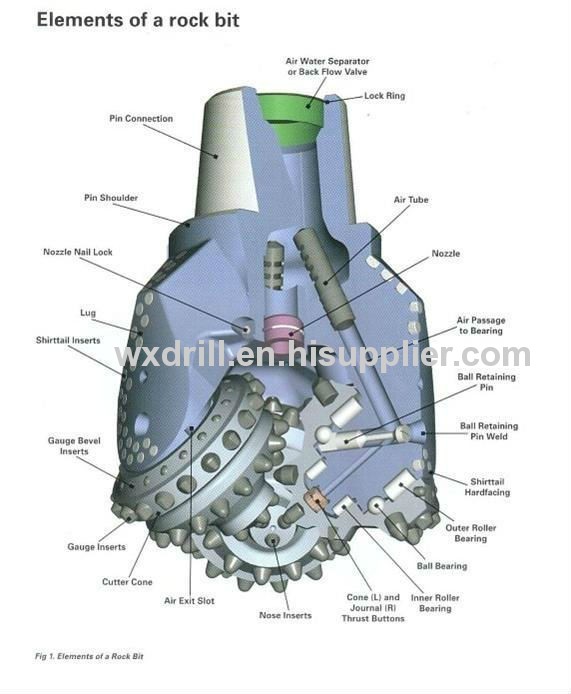 About us
Hejian Wanxiang Drilling Equipment Co., Ltd is a professional manufacturer & distributor of drilling tools and equipment in China.
We have many years' experience in research and production of petroleum equipment. With flexible company structures and advanced technologies, we have dedicated ourselves to supplying drilling industry with the best products available.
We take pride in offering prompt, courteous services to all facets of oilfield, water well, mining and construction industries.
Features and applications
1. Force balanced Cutting structure.
2.Asymmetrical blade design.
3.Better load burden balance.
4.Higher stabiltiy.
5.Better PDC and longer stable drilling hours.
6.Optimized PDC profile and higher rate of penetration.
7.Better hydralic system.
8.Good gaue protection.
Our advantage
1.Good quality,reasonable price.
2.ISO9001:2000, ,API certified.
3. Timely delivery.
Optional Sizes
No
Bit Size
Inch (in)
Metric (mm)
1
7 7/8
200.0
2
8 1/2
215.9
3
9 1/2
241.3
4
12 1/4
311.1
5
17 1/2
444.5
No
IADC Code
Recommendation
WOB(KN/mm)
Rotary Speed(rpm)
1
117
0.35~0.8
240~80
2
127
0.35~0.9
240~70
3
437 447
0.35~0.9
240~70
4
517 527
0.35~1.0
220~60
5
537 547
0.45~1.0
220~50
6
617 627
0.45~1.1
200~50
7
637
0.5~1.1
180~40