Excellent Performance Screw Pin Chain Shackle

(1) Screw pin chain shackle meets the performance requirements of FederalSpecifications RR-C271D Type IVB, Grade A, Class 2, except for thoseprovisions required of thecontractor.
(2) Capacities 1/3 thru 55 metric tons.
(3) Forged - Quenched and Tempered, with alloy pin.
(4) Working Load Limit permanently shown on every shackle
(5) Hot Dip galvanized or Self-Colored
(6) Shackles can be furnished proof tested with certificates to designated standards, such as ABS, DNV, Lloyds, or other certification. Charged for prooftesting and certification available when requested at the time of order
(7) Shackles are Quenched and Tempered and can meet DNV impact requirements of42 joules at -20C.
(8) NOTE:Maximum Proof Load is 2.0 times the Working Load Limit. MinimumUltimate Strength is 6 times the Working Load Limit. For Working Load Limitreduction due to side loading applications.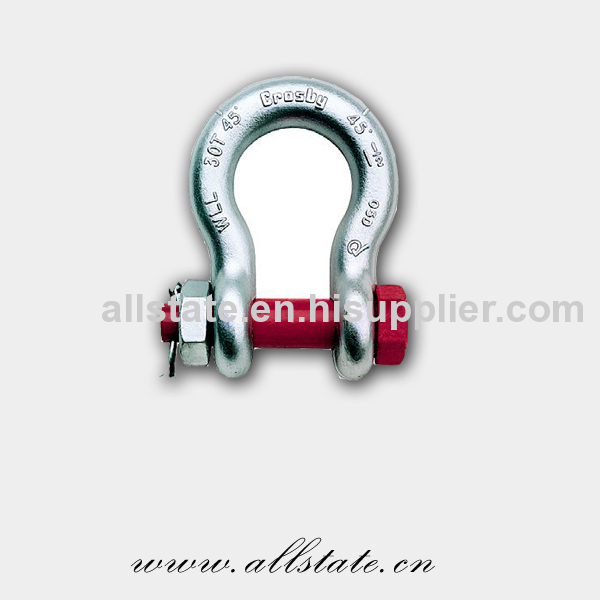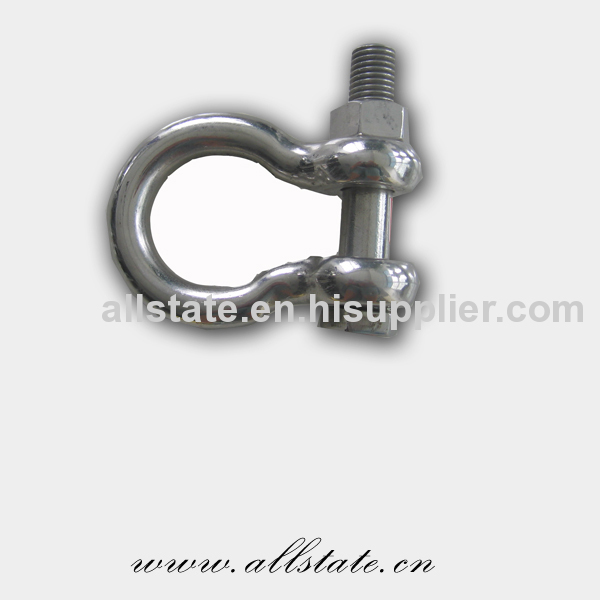 Your friendly inquiry would be highly appreciated !
We believe that we can be your ideal partner !