Specifications
5w Stainless steel LED Solar Lawn light lawn beautify light lawn
bulb garden lamp
2.5W LED
7000 MAH Battery
10 hours
5w Stainless steel LED Solar Lawn light lawn beautify light lawn
bulb garden lamp
5W Solar power
2.5W LED
7000 MAH Battery
10 hours

Application:
Park,yard,square,villa,road,walking way ,ect.

Benefits for solar lawn lights
1. easy installation
2. no wiring connection
3. power is not needed
4.environmental
5.long life-time, move easily
LED light with improved solar panel-provides better performance and prolonged usage time. Light assemblies, stake sections, connectors, and durable ground spikes are included. The solar panel converts sunlight during the day time to recharge the battery. At night the light turns on automatically. The independently operating lights have an average run time of 7 to 10 hours (no power cord is needed).

Any wind and rain, it remains alone the drift of light!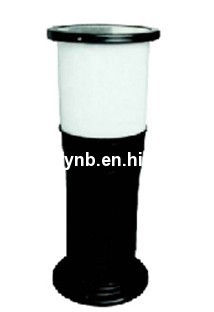 001
002
003