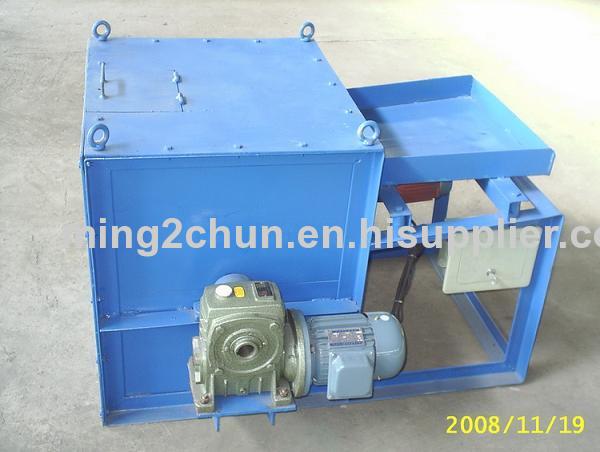 Brief
MAS Baiyun YC dry drum magnetic separator can attract dry magentic powder from the non-magnetic materials continuously and automatically.
The unique desigh for magnetic circuit and the magnetic source is made up from the NdFeb with high performance. Featuring with powerful magnetic forece and high efficiency for tramp iron-elimination, it can be widely arranged in the lines such as grinding,fire-proofmaterial,foodstuff,feed,buildingmaterial,ceramics,raw material for glass, renewable rubber powder, PVC powder, quartz sand,and chemical industry and so on. Feeding capacity can be adjusted to meet the different granularity requirement. It is characteristic with exempt-maintenance,energy saving, cost-lower,safety and reliability.
Feature
Magnetic material
High-density Ceramic permanent magnet is standard. Rare Earth magnets are available.
Magnet design
Stationary Ceramic or Rare Earth magnetic assembly inside rotating drum shell.
Contaminant removal
Ferrous fragments, nuts, bolts, and other tramp metal from free-flowing granular material.
Method of cleaning
Continuous self-cleaning design.
General material
Stainless steel drum cover with mild steel housing. Stainless steel housing is optional.
Installing Position
YC- Dry Drum Magnetic Separator may be installed in many different places in your process.