High Quality Bolted Cement Silo for Sale

30T, 50T, 100T, 150T, 200T, 300T, 400T, 500T, 600T, 800T, 900T, 1000T, 1500T, 2000T, 3000T

BESTON Brand, Famous Trademark in China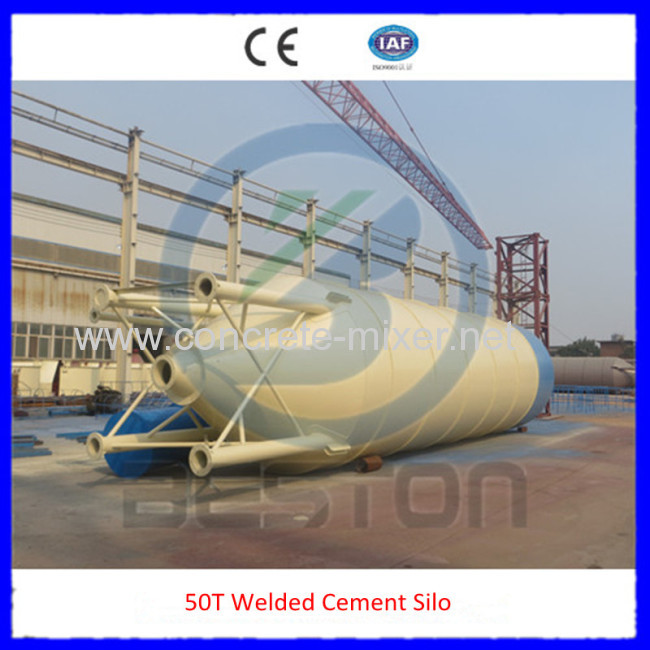 Key Words:
Subject: silos, sheet silos, steel silos, cement silo, assembled silo, bolted-type silo, powder silo, concrete batching plant silo, high quality silo, competitive price silo, 50T-2000T silo, fly ash silo.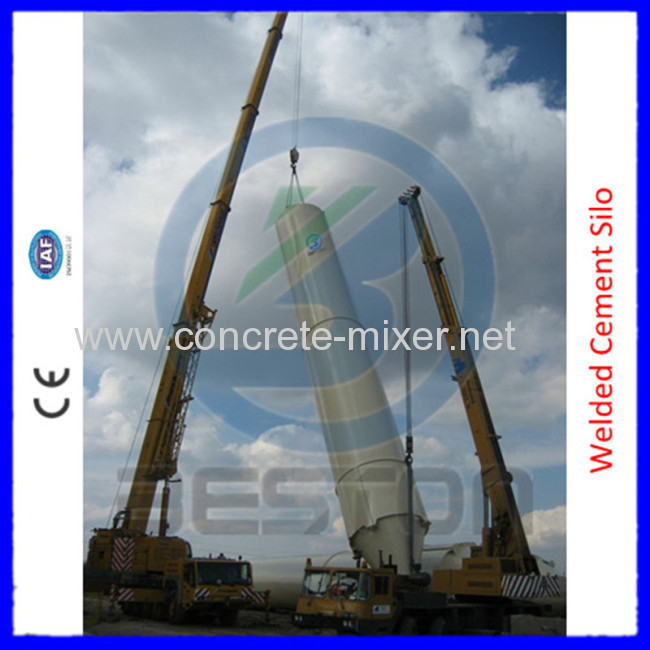 Features:
1.
Manufacturer:
We Beston (Henan) Machinery is one of the leading professional manufacturers and exporters of Cement Silos. It covers around 28000 m2 for cement silo production.
2. Usage: Our BESTON brand silo is widely used for storing bulk materials, such as cement, flyash, lime, grpsum, sand, limestone, and other different powder and grain.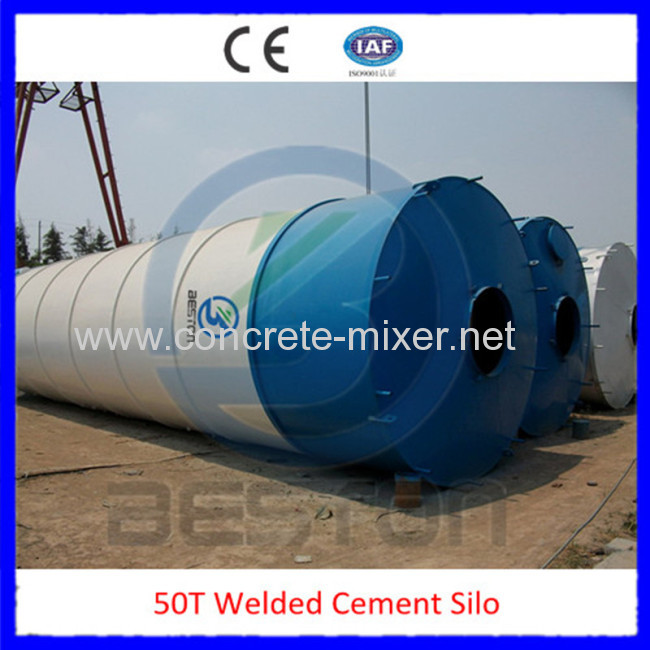 3.
Application:
Beston Welded Sio and Bolted Silos are mainly used in many fields and areas, such as construciton material, chemical engineering, energy resouces, enviromental protection and foodstuff, like loading and unloading plants, dosing weighing system, concrete mixing plants, stabilized soil batching station, dry mortar production line, etc.
4. Accessries: We Beston Cement Silo equiped with enough accessories to assure the Cememt Silo complete and working perfomance perfect. Such as filter, inside and outside ladders, handrails, maintenance platform, vibrator, butterflyvalve, inletube, level sacles, etc.
Container Loading Methods:
| | | | | |
| --- | --- | --- | --- | --- |
| Type | One Set | Two Sets | Three Sets | Four Sets |
| 50T | 40'GP | 40'HQ | 1*40'HQ +1*20'GP | 2*40'HQ |
| 60T | 40'GP | 40'HQ | 1*40'HQ +1*20'GP | 2*40'HQ |
| 100T | 40'GP | 40'HQ | 1*40'HQ +1*20'GP | 2*40'HQ |
| 150T | 40'HQ | 40'HQ | 1*40'HQ +1*20'GP | 2*40'HQ |
| 200T | 40'HQ | 1*40'HQ +1*20'GP | 2*40'HQ +1*20'GP | 3*40'HQ |
| 300T | 1*40'HQ+1*20'GP | 2*40'HQ | 3*40'HQ | 4*40'HQ |
| 400T | 2*40'HQ | 3*40'HQ | 4*40'HQ | 5*40'HQ |
| 500T | 2*40'HQ | 3*40'HQ | 4*40'HQ +1*20'GP | 6*40'HQ |