Product Name:Blowout-proof stemlead free Brass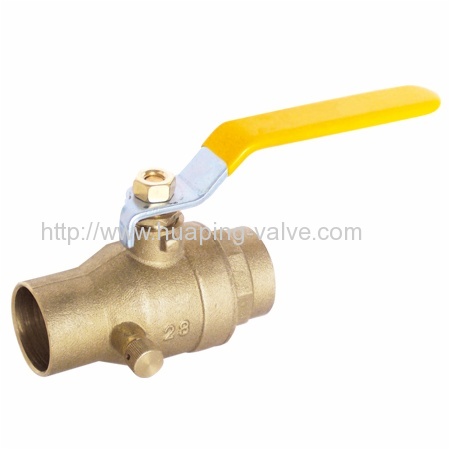 Model No.: 117LF
Features:
· Lead-Free * Brass
· DZR(Dezincification resistant) Performance Compliance with standard ISO 6509
· Valve pressure rating 600 psi/41.4 bar non-shock cold working pressure
· Full port
· PTFE seat
· Blowout-proof stem
· Drain port and cap
· Standard lever handle
· Solder end connections
· IAPMO listed to NSF/ANSI-61-8, NSF/ANSI-372 and UPC-IGC-157
· Size range ½" to 1"
Quality Control:


Material Control
• Sampling inspection is performed towards each batch of material,using ARL spectrum analyzer.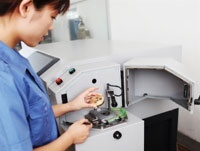 Machining Quality Control
• Self-check in machining process includes 1st article inspection and in-process inspetion(record the data of product every hour).
• Quality inspector performs several time?stour inspection and record the result as well.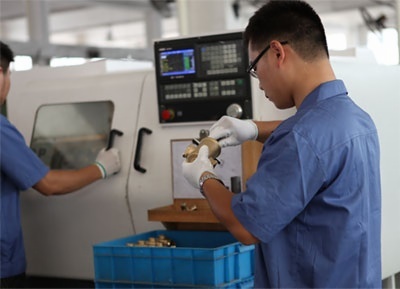 In-coming Materials Inspection
• All components made in-house or outsourced are inspected before coming into components warehouse.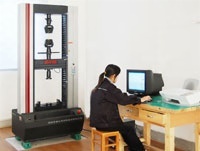 Huaping offers a broad range of plumbing products and components to meet your various sourcing needs. We produce or source parts for O.E.M. as clients' design and specification, involving with material of brass and bronze.
ADVANTAGES:
• The cast experience gained from long tradition in casting work makes Huaping a specialist for especially demanding cast product.
• Current cast product output: Our current cast orders allow us to have an output of 450 tons per month to our customers.
• With maximum of 630 ton level forging machine, we can meet your large size forging requirement.
• Material: We use quality bronze material imported mainly from USA, Japan and Russia, and brass material of DZR brass, lead free brass, etc according to different customers' requirement.
• Moulds: mould is made from automatic machine.
• Massive scale use of imported multi-axis drilling&tapping machines, CNC machine and CNC centre secure our mass production.
• We can render designing optimum service based on your drawing or sample upon your allowance, or just perform production direct from your original drawing or sample.