Because the factory technical department's negligence, the product size wrong, so the delay delivery time, the final decision is divided into three parts sent to client.
The process of reproduction that size does not meet the requirements, to find out the reasons for correction timely , to avoid the mass error ,saving time and cost for the factory and the customer.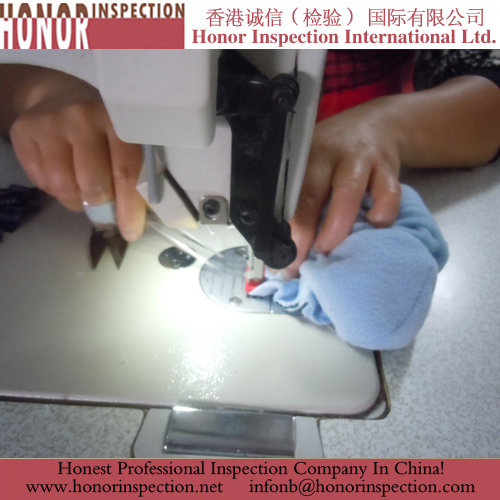 Inspection of product quality in china

Because the product is not finished yet, check the production process of products, and found some problems, timely correcting, ensure the quality of the products.

Because it is hand sewing, so some of the size of the problem is more difficult to control.
The measurement data of randomly selected product table, only for reference.