tabletop UF water purifier
picture: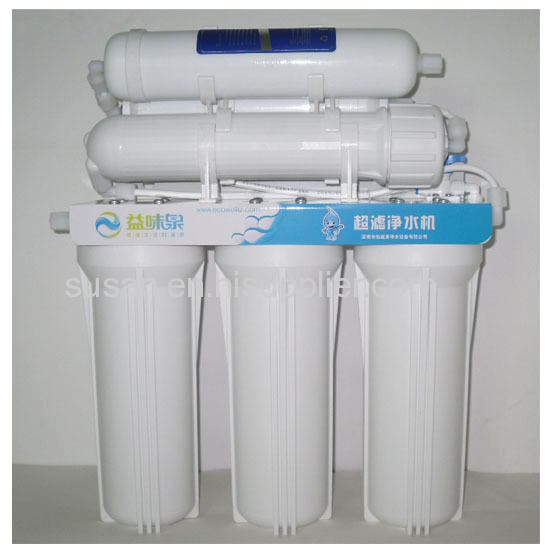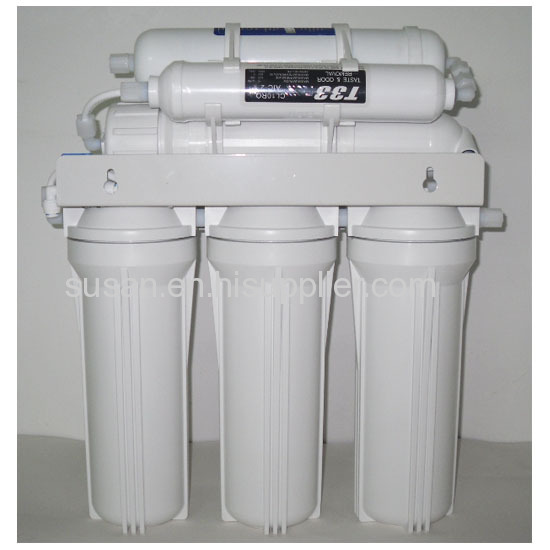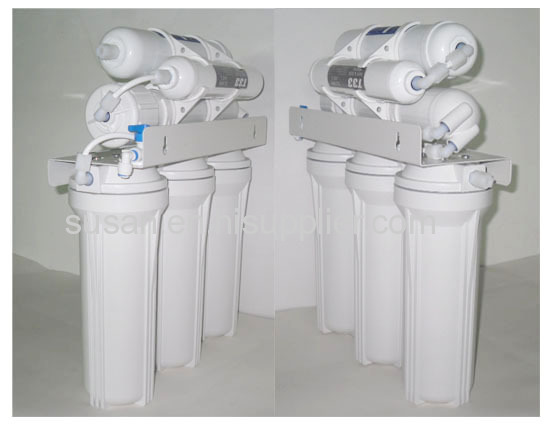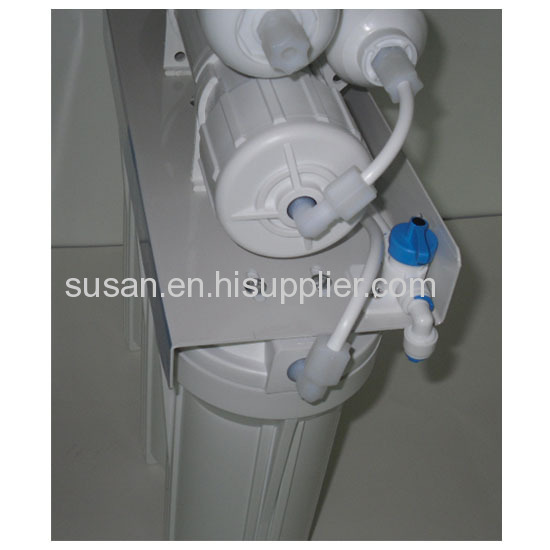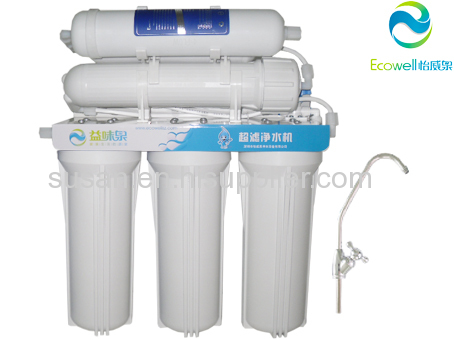 Applicable water quality: municipal tap water
Ambient temperature: 5-40 degrees Celsius
Inlet water pressure: 0.15 ~ 0.3 MPa
Production flow out volume: 120L/h
UF membrane :

precision:0.01~0.1um
flush :manual flush

capacity : min 1L /min

faucet : luxury 3 fork gold faucet
Filtration system instruction
1)
1.
Thefirst stage: PP melt blown filter, is the first contact with water, thepurify precision is 5um, remove the larger solid substances (e.g.,rust, algae, suspended sediment, etc).
2
.Thesecond stage: Granular activated carbon (UDF), adopts high adsorptionactivated carbon filter element, efficient adsorption water residualchlorine, smell, organic such as harmful substances halogenating zones,and measure up to further purification of water.
3
.Thethird stage: Compressed carbon (CTO), adsorption the odor, residualchlorine, such harmful substances halogenating zones of the water.
4
.Theforth stage: Ultra-filtration (UF) is a separation process usingmembranes with 0.01 um pore sizes. Typically, UF membranes will removehigh molecular-weight substances, colloidal materials, and organic andinorganic polymeric molecules.
5
.Thefifth stage: Post-activated carbon filter (T33), using high-qualitycoconut shell activated-carbon. Absorption water odor, further improvethe oxygenation and water taste.
6.
The sixth stage : mineralizer filter
2. Manual flush ultra-filtration membrane any time to extend the service life
3. It can work without electricity
4. Bigger flow than ro system
5. Keep more beneficial substance
6. Easily operate and maintain
Applications

:

business office and home