100% High Quality IPL+ 808nm DIODE LASER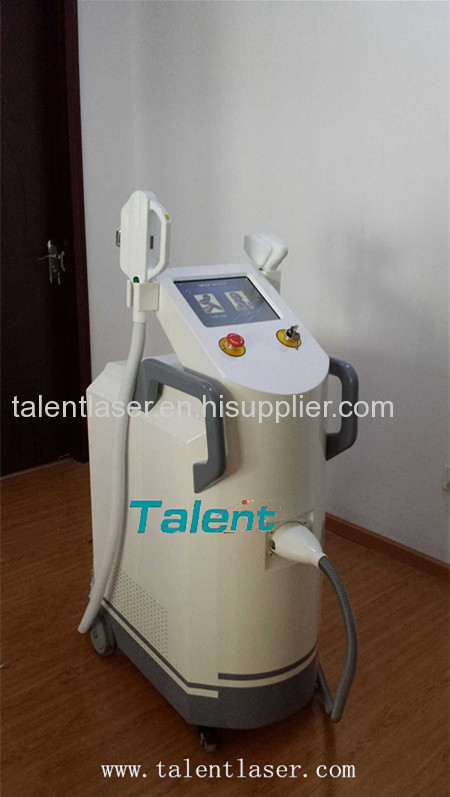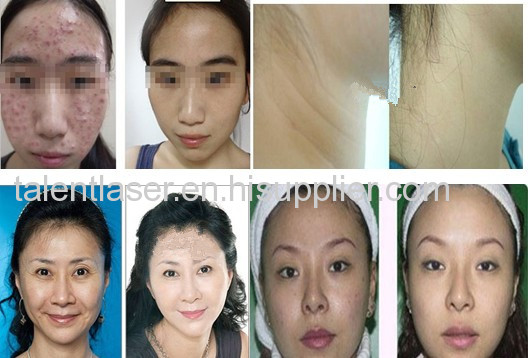 Treatment Range:
1. Any Unwanted Hair Removal
2. Skin Rejuvenation
3. Vascular Removal
4. Pigment Removal
5. Acne Removal
6. Speckle Removal
Advantages:
1 .Multifunction System Diode Laser+IPL
2. Germany Laser Emitter
3. Diode Laser Headpiece With Big Spot Size 10mm*20mm
5. Microcomputer Smart Control System
6. Headpiece Temperature from 5°C~20°C
7. Micro-channel Water Circulation System
8. 15" Colorized Touch Screen
9. This machine can suit for Fitzpatrick Skin Type I~ VI
Quick details:
You can get two machines one time with one machine's price!
Absolutely original equipment manufacturer!
Absolutely best quality and lowest price!