Item specifics
Department Name:Adult
Item Type:Oxfords
Shoe Width:ExtraNarrow(AAA+),ExtraWide(E+),Medium(B,M),Narrow(AA,N),Wide(C,D,W)
is_customized:Yes
Brand Name:skyeshopping
Season:Winter
Closure Type:Lace-Up
Upper Material:Genuine Leather
Insole Material:Genuine Leather
Pattern Type:Solid
Gender:Men
Outsole Material:Genuine Leather
Lining Material:Genuine Leather
Occasion:Party
Model Number:CIEB39
Color:contact us if change other color
Outsole:Genuine Leather
Season:Spring, Summer, Autumn, Winter
Europe Size:39-58
US size:6.5-19
UK size:6-18.5
Size :please leave your size message to us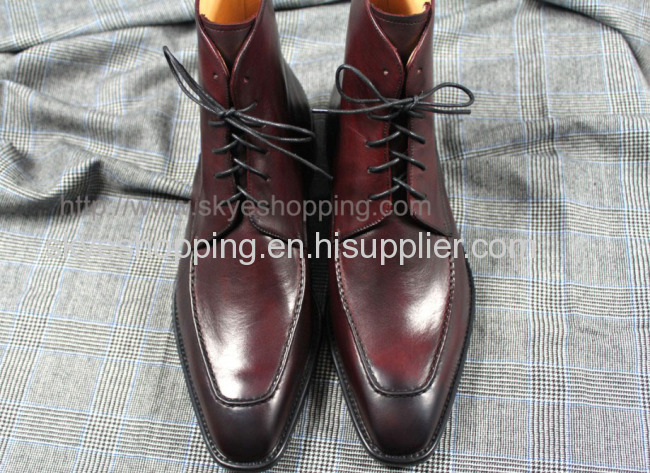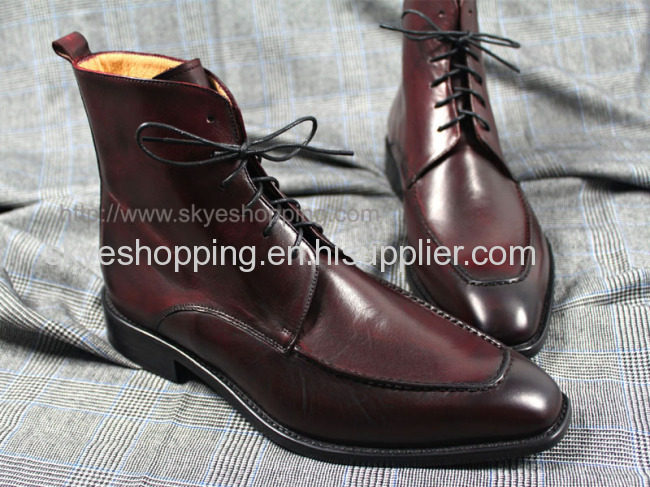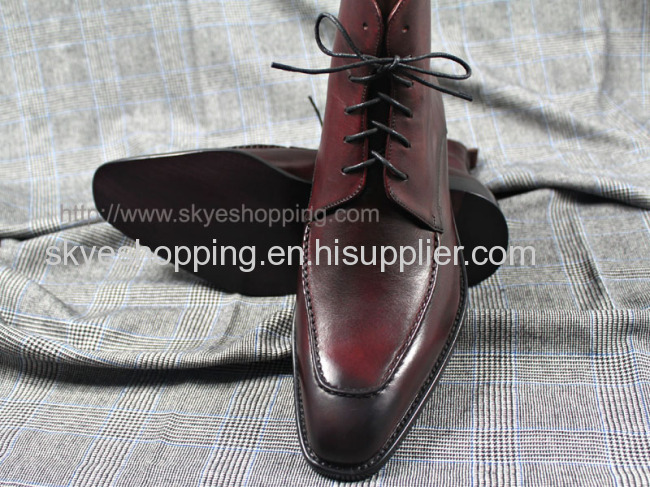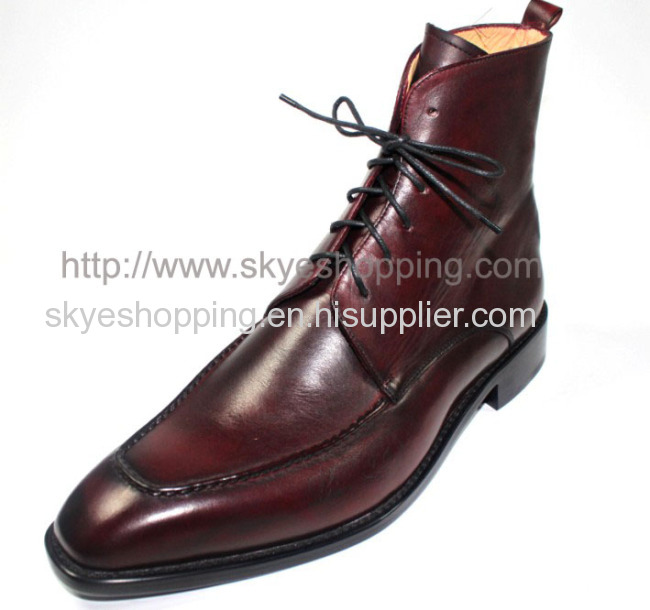 We have dedicated bespoke handmade shoes for over ten years and we have the customers all over the world. We gave the customers in Britain, in Sweden, in Italy, in Canada, in USA and Middle East Dubai etc. too much foot custom-made, lasts mail came by them, and provide us with feet sketches. These experiences we learned practiced and knew how to make the bespoke quality shoes perfect; to make the shoes meet the requirements for gentleman and ladies who pursue comfortable and unique.

The practioner Masters in our shoes workshop are in the custom handmade industry for more than 25 years, all the requirements and skills they are proficient and know very well the human foot structure and support points, including the world's scale shoes technology . And all of our shoes are made using fetal calf leather and artificial hand coloring, supply you exclusively offers and unique services.

Products description
Pure genuine leather was used to be the upper, even the outsole; the lining, the welt and the sock lining were made by genuine calf leather. Baby calf leather striate delicate soft, plus all shoes made by hand, so provide the feet breathable and comfortable.
Color: Black, dark brown, light brown, Bordeaux (deep wine), august-green, purple, rust, camel, ivory etc., and can choose any color you want, they're hand coloring.

Size: EURO 39-58 USA 6.5-19 UK 6-18.5 (you can leave message for any size what you prefer)
Heel height: 1.18"(3CM Around)
Material: Pure genuine fetal calf leather
Shoes type: dress shoes ,business casual
Craft: Adhesive(228USD), mackay(258USD) and Goodyear(318USD)(One Ancient traditional craft came from Italy)
The three crafts difference:

Adhesive craft: just as the name implies, put the upper ,welt, outsole together by one kind of special glue for leather, and adopt the processional craft technique to finish it.

Mackay craft:line Inside technology, on the basis of the adhesive craft, with a line seaming the upper, midsole and the outsole together, the shoes firm strengthen greatly.

Goodyear craft: which material much more than the other craft; which firmness stronger than the other craft; which complexity more than the other craft; which time spent more than the other craft. In additional, two sutures by hand used on it, the first suture, put upper, welt, medium sole together by 9 strands of cotton twine, then the second suture, put welt and outsole together by 9 strands of cotton twine, these can increase the firmness; The comfort is also greatly enhanced, because add shock absorption, cushioning material inside; And from the appearance, Goodyear craft more plump and beautiful than the other craft.

Sale model: retail and wholesale, mix-order
Purchase quantity and processing time
1-4 pairs (25days)
5-10pairs (30days)
11-50pairs (35days)
Because we're custom handmade shoes, so after ordering please help to extend the delivery date according to the processing time.Otherwise I have to put the tracking No. online before shipping,to avoid the order be cancelled automatically.Thanks.

How to place the order
1. Retail: You can choose the model from our shoes store, you pro-vide the picture what you prefer, which download from internet or the magazine.
2. Wholesale: When you order 5-10pairs or more per style in our store, online you'll get the reasonable wholesale price. We also accept mix-orders.
3. If you have any doubt for the model, colors, pictures etc., do not hesitate to contact us by message or mail (you can find it in contact column.

Our Promise
Personal service and attention to detail is our aim, whether you are buying shoes or simply purchasing a pair of laces, we assure that we will keep you worry-free. The shoe in our store will have lifetime warranty and maintenance usually.

How to care your the Shoes ?
If you consider that our shoes take several weeks to make and can last a life-time, its well worth taking a little time to care for your investment. Here are some simple guidelines:
* Always clean shoes regularly by cleaning off any surplus dirt with a brush or damp cloth.
* For leather shoes apply a quality shoe polish or cream and buff off with either a dry cloth or a brush.
* For suede shoes brush up the nap with a suede brush.
* For nubuck shoes wipe with a cloth dipped in slightly soapy, warm water.
* If shoes are wet, let them dry naturally as quality calf leather shoes require a slow natural drying process.
* The use of a shoe tree is recommended as it will help to retain the shape of the shoe.
We offer Europe Size: 39-58
(Leave your size when place order, keep to check your email after placing order, we will contact you if any questions the order.)