Sucker rod BOP
2 7/8"x 3000psi Sucker rod BOP
API Standard sucker rod BOP
Suker rod BOP
1. Size: 2 7/8"
2. Pressure: 3000 PSi
3. Use for 1 1/4' rod


Polished sucker-rod pump Blowout preventer is designed for sealing of sucker-rod pump polished rod, wellhead sealing while stuffing box replacing, and for other repair work. Especially for well flooding or other natural disasters, sucker rod BOP can act for continuous well shutdown to avoid environmental pollution.
Main pressure of our sucker rod BOP is 1500 or 2000 psi.
1. Description of suck rod bop
The Sucker Rod Blowout Preventer is used to prevent oil and gas from leaking, and ensure washing wells and etc

2. Specification of suck rod bop

1. PR1, PSL1-3, TEMP: PU, AA-FF
2. Connection: Welding, thread,
3. API specification

BLOW OUT PREVENTOR 2 7/8", 3000 PSI, 1-1/4" ROD

Two type sepcification Sucker rod BOP

Polished Rod BOP for standard service for 1-1/4" polished rod;
2.438" ID, 3" API connections at both the end having 2-7/8" pin x3" Box. Working pressure 3000 psi.
Sucker rod BOP 3" API, 3000 psi working pressure 2-7/8" tubing thread connections at both the ends for sucker rods from 1-1/4" to ¾" sucker rod grip.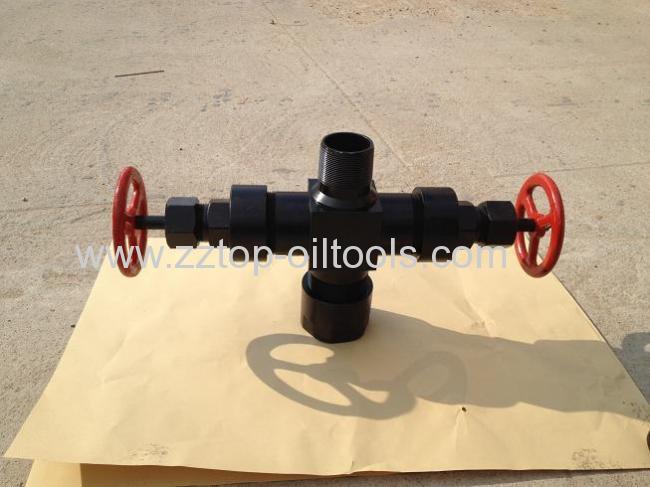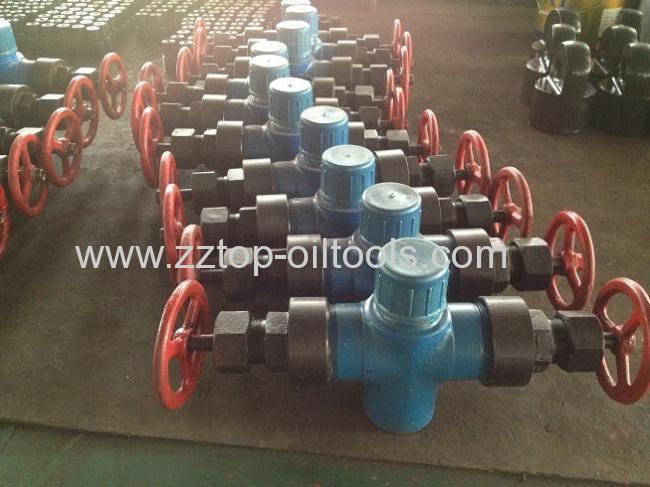 We are the experienced and expertized manufacturer for wellhead equipment, provides cost effective wellhead equipment in a wide range of pressure and sizes available to accommodate most casing sizes, which are designed complying with API-6A specification levels and performance requirements for land, platform drilling and completion applications, we also offer industry accepted primary and secondary seals, as well as tubing hangers with resilient or metal to metal seals.
The main products include X-mas tree, Choke manifold, kill manifold, drilling spool, adapter spool,casing head, tubing head, DSA and other related gate valves & flanges. .
Sucker rod BOP
2 7/8"x 3000psi Sucker rod BOP