Commodity Specification

Carbon Steel Seamless Pipe

Process Method:

Cold draw and hot rolled

Surface Finish:

Oiled or black painted to prevent rust.

Size:

a) NPS:1/8-20

b) Schedule: sch20,sch30,sch40,STD,sch80

c) OD: 21.3-610mm

d) WT: 1.73-12.7mm

OD Tollerance:

D≤48.3mm,±0.4mm/-0.79mm,D48.3-114.3mm, ±0.79%,D≥114.3mm ±1.59/-

0.79mm

WT Tollerance:

WT ±12.5%

Chemail:

C0.3% , Si≥0.1%,Mn:.29-1.06%, P≤0.035%,S≤0.035%, Cu<0.4%,,Cr<0.4%,Mo:0.15%,V:0.08%

Tenslle Strength:

415MPA

Yield Point:

240 MPA

Length:

5.8-12m

Ends:

Beveled or square cut plastic caped.

Delivery:

FOB/CIF/CFR

Delivery Time:

According to the customers request.

Application Range:

Petroleum, Coal Gas, Natural Gas Hearting Power Station, Hydropower Station , Chemical Industry ,ect

Others

a) Special design available according to requirement.

b) Anti-corrosion and high-temperature resistant with black painting.
Production Process Flow Chart :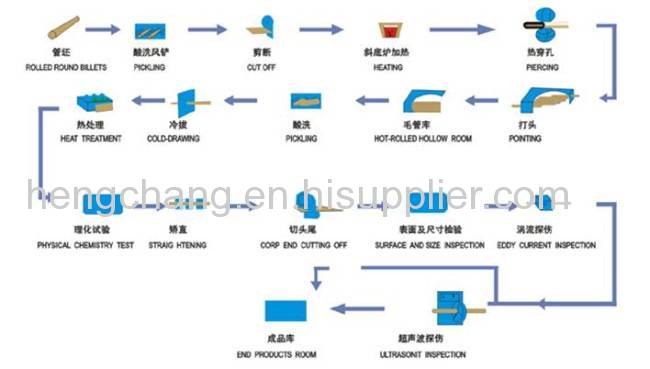 Production Equipment: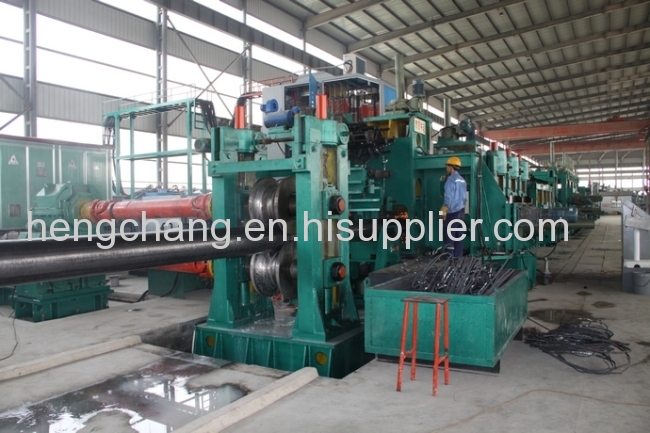 Quality Testing Show:
Our company is equipped with sophisticated manufacturing and testing equipments and a complete testing system has been established which includes advanced testing equipments. Such as X-ray detector , ultrasonic wave detector, hydrostatic tester, tension metallurgical analyzer and physical and chemical lab . These equipments and technologies guarantee that the production and testing processes are up to relevant standards, so that the products are satisfied by the requirements of clients doubtlessly.
X-ray detector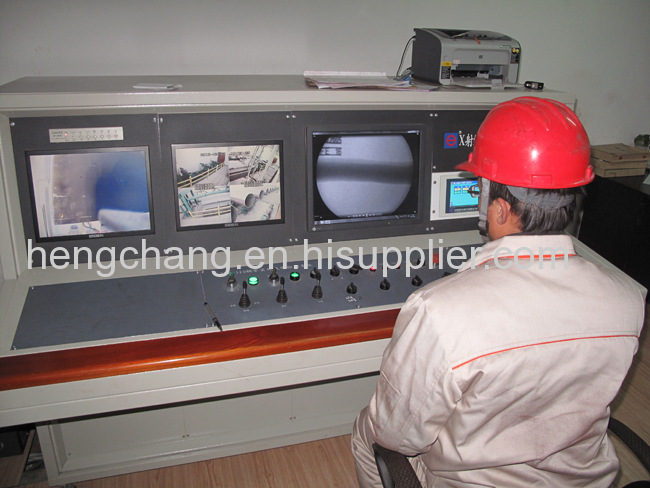 Ultrasonic Wave Detector: