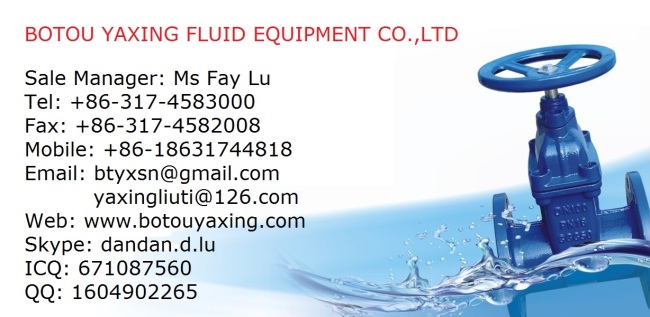 200X Pressure Reducing Valve
The valve maintains a preset downstream pressure, regardless of upstream pressure or flow fluctuation. The main valve is controlled by a pilot valve, which makes the main valve modulating to maintain the downstream pressure.

The main valve comprises valve body, diaphragm, stem assembly, and seat. The valve is separated by diaphragm into two chambers, up and down. The upper chamber is control chamber, and down chamber is flow through chamber. The valve stem is driven by diaphragm up and down, and driven force comes from the differential pressure taken by two sides of diaphragm.
The 200X pressure reducing valve is an intelligent valve that uses the self energy of the medium to regulate and control the pressure in pipes. The 200X pressure reducing valve can be used in domestic water supply, fire fighting water supply and other industrial water supply systems. The outlet pressure of the main valve can be regulated through the adjustment of the pressure reducing valve; the outlet pressure does not vary along with the inlet pressure and inlet flow. Accordingly, the outlet pressure can be safely and reliably maintained at a preset value and the preset value can be adjusted according to actual needs to obtain your pressure reducing goal. This valve is precise in pressure reduction, stable in performance, safe, reliable, easy, convenient to install and adjust and offers a long service life.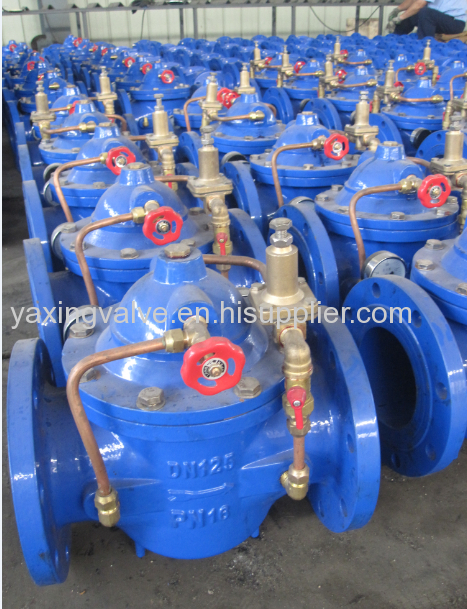 | | |
| --- | --- |
| Structure | Diaphragm |
| Working Temperature : | 120℃ |
| Working pressure | PN10/PN16/PN25 |
| Power | Manual |
| Tubes | Brass |
| Bolts/Nuts | Stainless steel |
| Painting: | Deep Blue Epoxy powder coating t=250μm |
| Body/Cover Material | Cast Iron and Ductile Iron |
| Seat | Brass |
| Spring | Stainless steel |
| Size | DN32-600 |
| Place of Origin | BotouChina |
| Brand Name | YXLT |
Nominal pressure(Mpa)

Shell Test Pressure(Mpa)

Sealing test pressure(Mpa)

Maximum outlet pressure(Mpa)

Regulator range of

outlet(Mpa)

Suitable medium

Medium temperature

1.0

1.5

1.1

1.0

0.09-0.8

Water

0-120

1.6

2.4

1.76

1.6

0.10-1.4

2.5

3.75

2.75

2.5

0.15-1.6