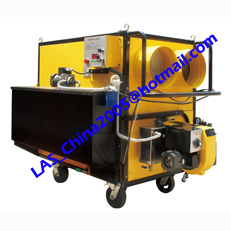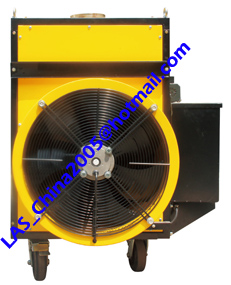 Applications:
Workshop, Garage, Show Room, Greenhouse, Farm, Chicken Room, Restaurant, etc..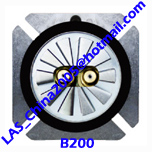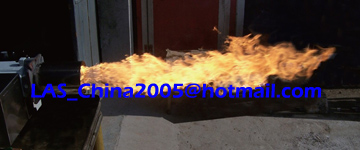 Main Specifications:
Warm Air
(m3/hour)

Oil Consumption
(L/hour)

Fuel Tank
(Built-in)

Outlet- Exhaust
(O.D. mm)

Outlet- Warm Air
(O.D. mm)

Power Supply

Installation

12,000

3~16

100L

140

2-pass x 250

220v, 50hz

Floor standing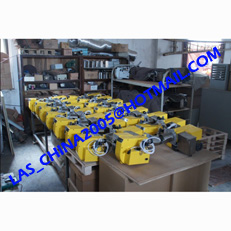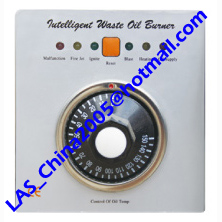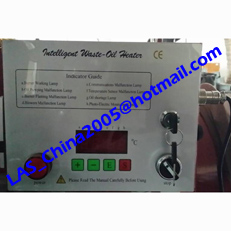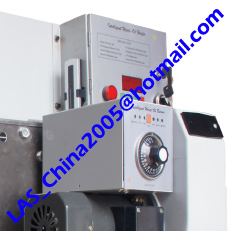 Wide Ranges Of Applicable Fuels:
All your waste oils, used oils, residual oils, used engine oil, hydraulic and transmission fluid, gearbox oil, machine shop cutting oil, waste mixed heavy oils, synthetic oil, waste glycerin, lubrication oil, waste cooking oil, vegetable oil, waste peanut oil, sun-flower seed oil, rape seed oil, soybean oil, and more, biodiesel, as well as regular oils, such as diesel. DO NOT attempt to burn gasoline or alcohol or any other highly flammable liquids or materials in this Burner ! ! ! !

Main Features:
1. Unique design of 2-pass warming.
2. Equipped with Burner LAS B200.
3. Durable & Efficient Heat Exchange: Made of SUS304 Stainless Steel.
4. Heat power adjustable: Yes, by adjusting Burner's power.
5. Temperature set: Yes.
6. Remote control: Yes, Effective distance 20 meters.
7. Airflow direction adjustable: Yes.
Please let us know how we can assist in accomplishing your objectives for energy saving, waste elimination, and environmental responsibility. We can be reached via E-mail at LAS_CHINA2005@HOTMAIL.COM (Skype ID: LAS_CHINA2005) or phone at +86 1566 8085 267.