Black plastic plant Nursery poly bags
Specifications
High quality unique PE planting bags
Water proof
UV protected
Black or desired color
Available in standart and custom sizes
| | |
| --- | --- |
| Product name | Agro planting bag. Seedling, sapling,.. etc. |
| Material | LDPE |
| Way of printing | Gravure Printing |
| Logo | Logo and logo color requests are welcome. |
| Size | Up to your needings. |
| Thickness | From 25, 50, 100, 150, to 200 microns (Customizable) |
non woven natural Bag from PLA
1. Material: PLA non woven fabric
2. 100% biodegradable & pollution free bag.
3. ISO9001:2008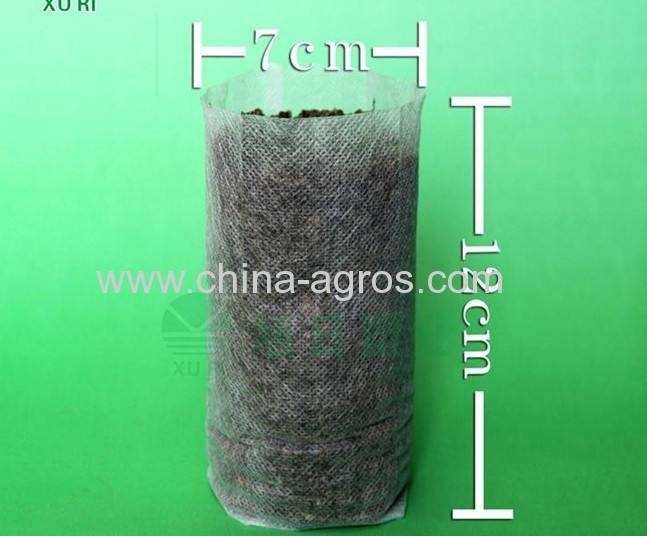 Natural PLA non woven bag are eco friendly bags.
Product Info.
1. Material: PLA non woven fabric
2. Size: do as your demand
3. It can be printed & can be customized the color, style, picture, logo etc..
4. PLA non woven bags are made from PLA(Polylactic Acid). The best feature of this product is bio-degradable.
5. The bags are ventilatory, and strong hygroscopicity.
6. They are recycled, reused & bio-degradable.
7. Environmental friendly, harmless to people & public.