45 Degree Elbow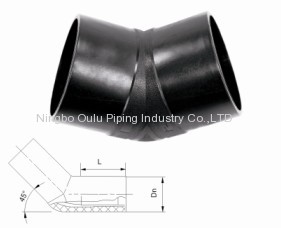 | | | |
| --- | --- | --- |
| Item No | Dn | L |
| GRVR50 | 50 | 50 |
| GRVR63 | 63 | 63 |
| GRVR75 | 75 | 61 |
| GRVR90 | 90 | 70 |
| GRVR110 | 110 | 75 |
| GRVR125 | 125 | 90 |
| GRVR140 | 140 | 91 |
| GRVR160 | 160 | 83 |
| GRVR200 | 200 | 95 |
| GRVR225 | 225 | 120 |
| GRVR250 | 250 | 100 |
| GRVR315 | 315 | 100 |
| GRVR400 | 400 | 140 |
| GRVR450 | 450 | 165 |
| GRVR500 | 500 | 190 |
| GRVR560 | 560 | 195 |
| GRVR630 | 630 | 209 |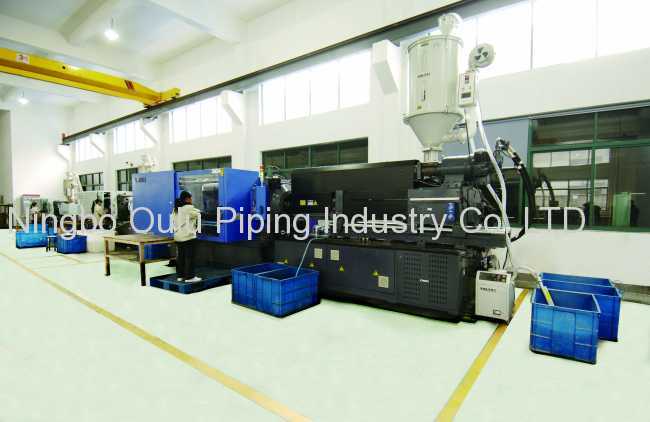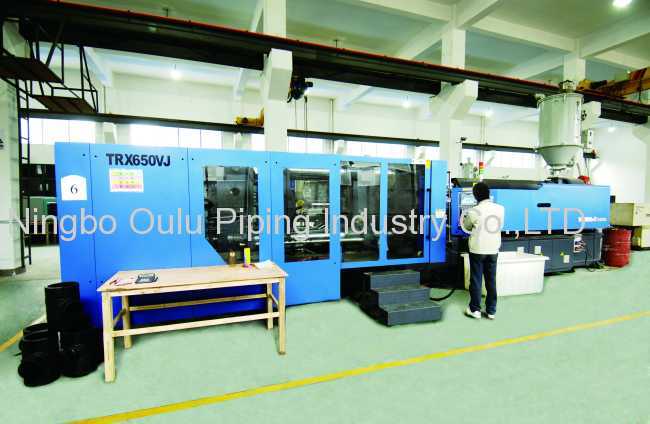 >Material: 100% new material PE100
>Working Medium: Water
>Working Pressure: 1.0Mpa~1.6Mpa
>Working Temperature: -40°C~40°C
>Specifications: Dn40 ~ Dn630
>New mould and scientific design
>Competitive price and accept OEM
>Recycled and Environment-friendly
>Color: black or other colors on request
>Guarantee period : more than 50 years under proper use
Comparison between PE pipe fittings and other piping, Our PE pipe fittings have the following advantage:
1). Economical efficiency: Low comprehensive fabrication cost, long service life is over 50 years.
2). Corrosion resistance: Anti-corrosion in seawater and alkali soil, no galvanic corrosion.
3). Sanitation: Colorless and tasteless, harmless to human body.
4). Impact resistance: Good impact resistance performance
5). Flexible: Suitable for all topography, non-brake when earthquake and subsidence because of non-equilibrium section of land.