Product name : new candy floss maker cotton candy machine
Model No ; CCM271
The feature & packing of Nostalgia new candy floss maker cotton candy machine:
110--220v,500w
Make candy floss at home
Fun and exciting to make
A healthy and tasty snack for the whole family.
Easy to make
Preparation without oil
On/off switch
Power supply:230v(110v),50(60)HZ
connect the appliance to a 230v(110v) socket with earthing protection.
color box or mail box 27.5*27.5*28cm
7/8kg
4pcs/57x29x58cm,1216/2560/2880pcs in 20'/40'/ 40'HQ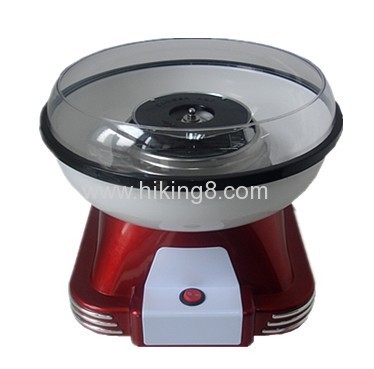 Candy Floss Maker
Everyone loves Candy Floss, just the smell takes you back to days at the fairground, park and just lazing on a summers day. Now you can recreate those days in the comfort of your own home with the JM Posner Candy Floss maker. Simply drop a spoonful of sugar into the top of the machine, add a little colouring if you wish, turn it on and hey presto candy floss, yummy!
For plain fluffy candy floss, just add caster sugar, for traditional pink add a couple of drops of food colouring with the sugar, green colouring works great for Halloween, in fact experiment with whatever colours you like. The fun doesn't stop there with this amazing little machine you can even drop two or three of your very favourite hard boiled sweets into it for a wild array of tasty flavours!
So delight your friends and family with unique gourmet flavours everyone will love. New halogen technology means this candy floss maker can make more candy floss per minute than those with older heating technology; which means you get even more fun for your money!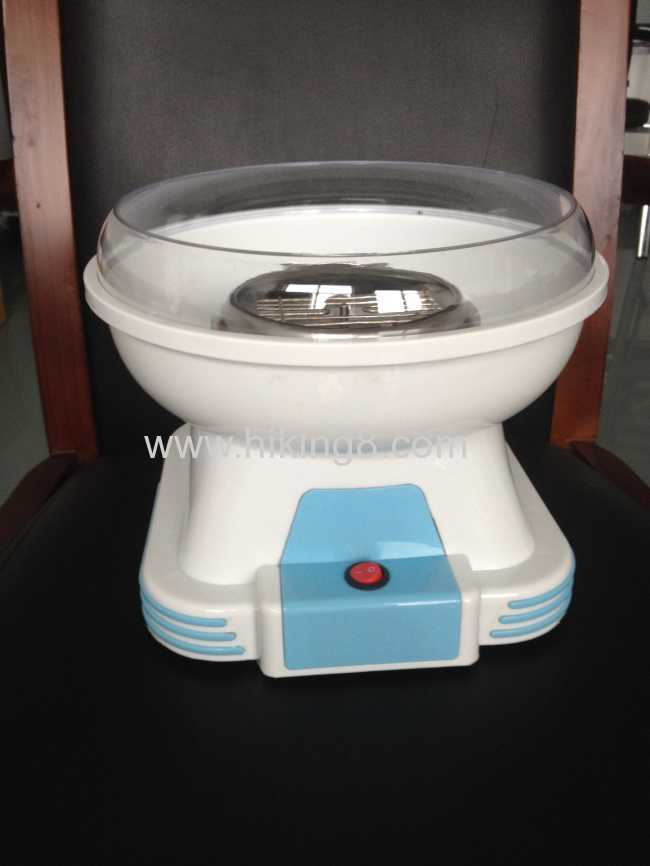 Company information:
Hiking Electronic Co., Ltd. is a manufacturer and trade company, specializes in home electric appliance research and designing, production as well as international trade services.
The products include food processor, chocolate fountain, chocolate dispenser, ice cream maker, popcorn machine, BBQ, Hot dog maker, food steamer etc.
With more than ten years of development, the company have been concentrating on marketing exploring, technology innovation and researching, customer service. it meets to most of world wide customers' requirement, and established good cooperation to many customers from all around world, the sales volume are increasing fast yearly..
Apart from our wide range of present products, we also offer products sourcing on the cost basic. Our sales team have the most extensive connection in the internal manufacturers. Product sourcing are one of our services to customers. Any of your enquiries or the products you would like to source, don't hesitate to let us know.
Our mottos is: professional services, innovation, fast delivery, quality superior, improvements ,Sincerity and mutual benefits.
We sincerely welcome the customers from all around world to come and visit us, Hope to establish long terms rations with you in the near future for mutual development.