New Virson American Bicycle Paper Invisible Playing Cards For Poker Games
Description:
Bicycle cards is known for quality, heritage, and bringing people together for generations, Bicycle playing cards have been a part of household gaming since 1885. Every Bicycle playing card deck is specially crafted so that you can trust Bicycle performance hand after hand. From professional card players to the neighborhood game night, Bicycle is a part of the gaming tradition. Great for backside marked for contact lens and side marked for poker cheat machine.Size: poker size standard face/ standard size standard face Material: trusted custom paper and coatings
Used for:
1.Magic Show
2.Private poker game
3.Casino match
4.Party gambling
Advantage:
1.It still looks normally and new even be marked with invisible
ink on the backside.
2.Just can be seen by XF contact lenses or poker glasses,it is not easy
to be found by naked eyes
3.The poker player can become the true winner easily by handling the whole
game with this marked cards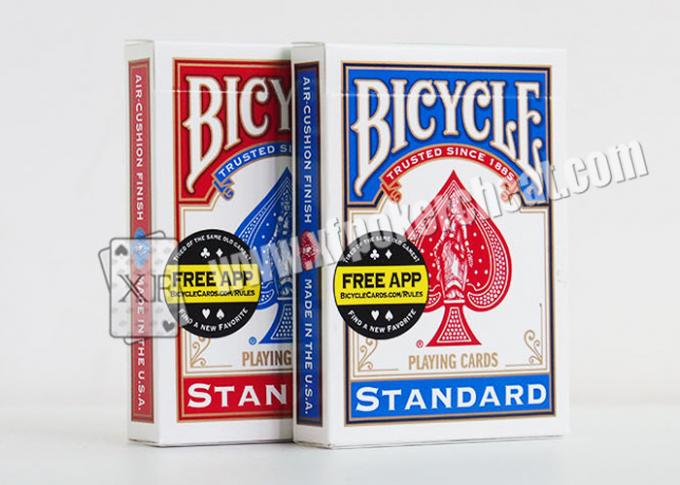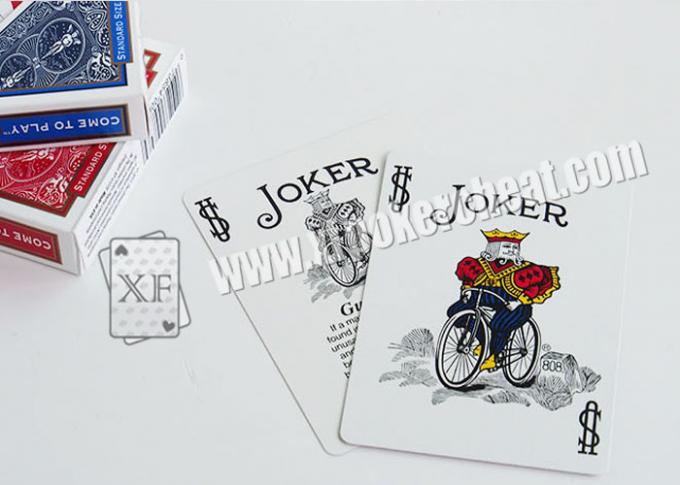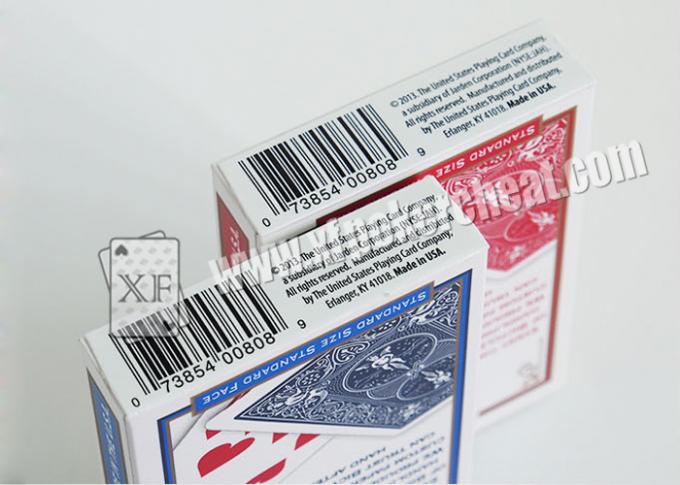 marked cards | poker cheat devices| poker analyzer| poker scanner
| infrared camera | cards cheat | contact lenses | invisible ink | marked
playing cards china | poker cheat | texas hold em cheat | Omaha Cheat | cheat
in poker | cheat in gamble | best cheat system in poker| poker glasses| Copag
1546 marked cards| Fournier marked cards | Omaha 4 cards cheat| Omaha 5 cards
cheat| infrared poker scanner| hidden bar code| wireless remote control dices|
perspective dices bowl| cheating device in poker game| Bee Premium cards| Bee
Glub Special No 92 paper cards | Bicycle Prestige paper cards| Modiano bike marked
cards| KEM marked cards| phone infrared camera| poker chip tray camera| Luminous
marked cards|poker predictor| magnetic dices| perspective dices cup|clothes hidden
camera| cheat in casino Want something you do not see in our list? Just e-mail us
and we can probably get it for you.