product name :High Power LED Street Light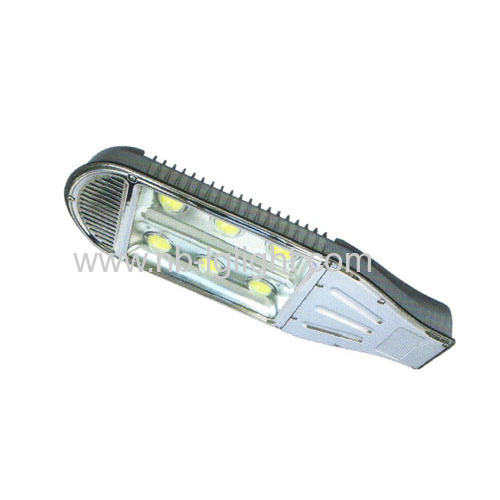 High Power LED Street Light, is a new, energy-saving product that utilizes high power led's as light source, BBE LED, Shenzhen Bang-Bell Electronics Co., Ltd. Founded in 1998, was the earliest China LED Street Light Factory, Manufacturer, Supplier and Exporter, who invented our BBE LED Street Light in 2006, it can be directly connected with a 85-264VAC power supply and can also be powered with the optional solar panel kit. The LED color spectrum, there is no ultraviolet light, no infrared rays, no heat, and no radiation produced. As a result, our LED Street Light series are a conventional "green" lighting source.

The lamp casing is made of aluminum-alloy through die-casting that is covered with fluorocarbon powder that is sprayed in electrostatic sprayed. The LED Street Light lamp lens is made of material that use high quality transparent polycarbonate, is highly lucent, dust-proof, and waterproof. Our whole set LED Street Light uses Aluminum for fasteners, the product is safe, reliable, and has low energy-consumption and a long life span. BBE LED Street Light, they are especially suitable to use in public places such as open squares, streets, and roads. As a professional LED Street Light Factory, Manufacturer, Supplier and Exporter, most of our LED Street Lights got CE, RoHS, UL certificates once we finished to invent, except supply our standard LED Street Light, you can also customize your branded LED Street Light, feel free to call us NOW.
Model Name: LED Street Light, LED Street Lighting, LED Street Lamp
Model Number: LU4
Power Consumption: 112W
Working Voltage: 85-264VAC, 12 or 24VDC
Luminous Flux: 8, 400lm
Certificates: CE (RoHS, UL Pending)
LED Luminous Efficiency: ≥ 80 lm/w
Color Temperature: Pure White: 5, 000 ~ 7, 000 K, Warm White: 3, 000~4, 000K
Color Index(CRI): Ra>75
Light Source: BBE Emitter ( 1 Watt )
Junction Temperature ( Tj ): 70 Centigrade +/- 1 0% ( Ta= 25 Centigrade )
Working Life: > 50, 000 Hrs
Lamp Base: Hoop
The Dimensions(Units: Mm): 715(L) x 315(W) x 90(H)