Emergency Break Hammer is a Must for your car!
This life-saving gadget has the power to get you out of trouble when you need it most.
It has the metal Car Break Hammer to shatter the window of your car in an emergency situation.
Also has the built in safety cutter to slice the seat away to set you free from the danger.
Suitable for private car, cars, trains, buses, trucks, ships and other modes of transport!
With the safety of the glass hammer the edges and corners,especially glass where the intermediate above the edge.It is very,easy to block glass smashed,the passenger will escape from danger .
Tack safety hammer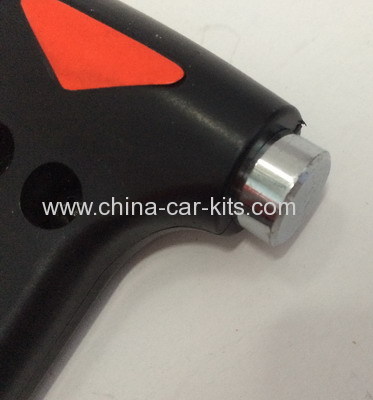 Seat belt cutter