wood pallet block hot press machine, sawdust pallet block making machine

Brief introduction
1.It is used to make blocks/feet/log for pallets, which can be used in packing industry and logistics.
2.Actually the production line is made up of Crusher, Dryer, Glue Mixing Machine,Hot Press Machine and Saw.the press machine has another name called "wood pallet block making machine".
3.The raw material for wood sawdust block press machine is sawdust, wood shavings, waste wood, used pallet and so on. If the raw material size is not very big we do not suggest crushing first.
Process
1.Use crusher to crush wood branches, biomass, used pallets, wood logs, waste wood etc into powder, wood shavings or wood chips.
2.Use dryer to dewater raw materials to ensure moisture content 8%-10%.
3.Use gluing machine to mix materials with glue water.
4.Use block making machine to press materials into block shape as your demand.
Technical parameter
| | | | | |
| --- | --- | --- | --- | --- |
| Model | Power kw | Capacity m3/24h | Dimension mm | Weight kg |
| TY-JDJ75 two head | 13.9 | 2 | 8000*600*1300 | 1000 |
| TY-JDJ90 two head | 13.9 | 2 | 8000*600*1300 | 1000 |
| TY-JDJ100 two head | 13.9 | 2.2 | 8000*600*1300 | 1050 |
| TY-JDJ115 two head | 13.9 | 2.3 | 8000*600*1300 | 1080 |
| TY-JDJ140 two head | 13.9 | 3 | 8000*600*1300 | 1350 |
Raw material-wood shaving and sawdust
Single head machine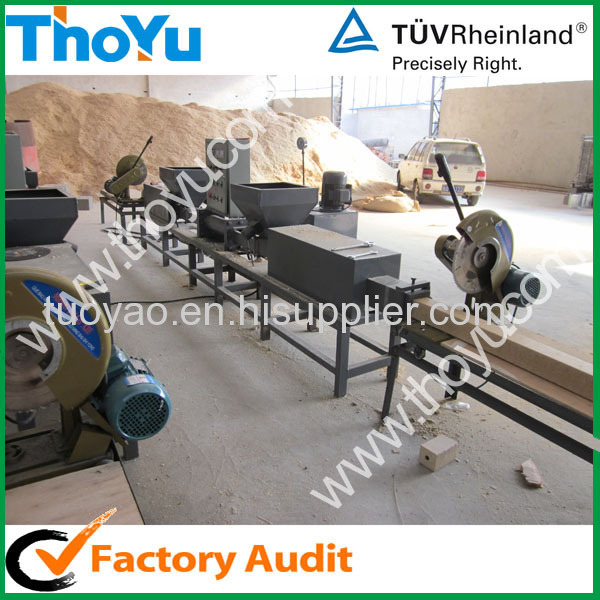 Double head machine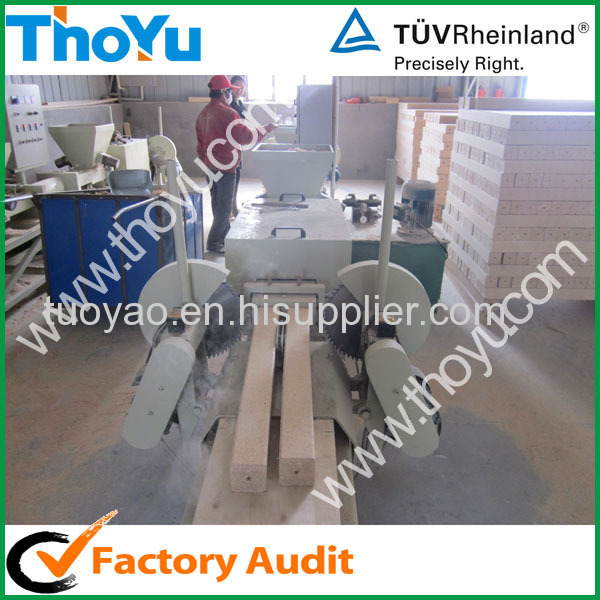 Final product pallet block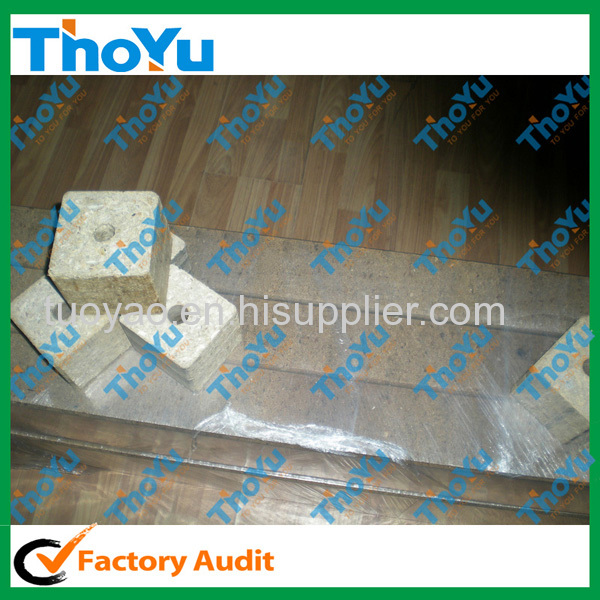 Wood pallet
Contact