Features of China segway electric scooter:
I.WORKING PRINCIPLE
Based on the basic principle of "Dynamic Stabilization", which is fancy speak for the technology that enables balancing, the vehicle can judge the position, status by its built-in precise solid-state gyroscope and then drive its motors to balance
the vehicle after receiving the commands from high-speed CPU inside.
DRIVING ABILITY

With 2 strong motors, 2 wheel electric balance scooter can move at the speed up to 13 km/H, with a total distance of 35km at a single charge.Through a smart transmission, the vehicle drives 2 pcs of 19inch anti puncture tires run smoothly, bringing you unprecedented driving experience you never felt before. This really demonstrates you the upmost motto of achieving more with less!
NOT JUST GREEN TRANSPORTATION
In addition to being totally green, emmision free and extremely efficient, the electric propulsion technology enables fine adjustments to be made to each wheel (for accurate turning and a smooth ride), and a precise, software-based approach to traction control and braking.
ADVANCE SENSING
You may feel like the PT can read your mind. It's not magic. It's the integration of propulsion, energy, inertial sensing and an incredibly straightforward user interface that enables a ride that will force you to hold back a smile.:)
Hopefully you'll have a chance to try it out and feel good about your commute routine.
II.Structure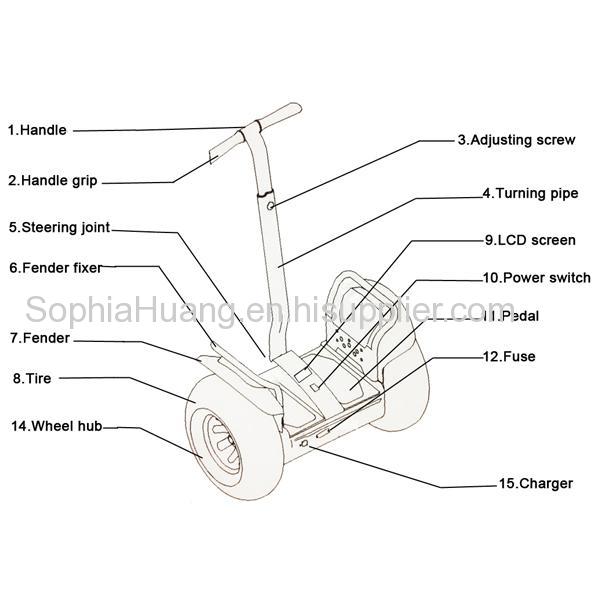 III.Showcase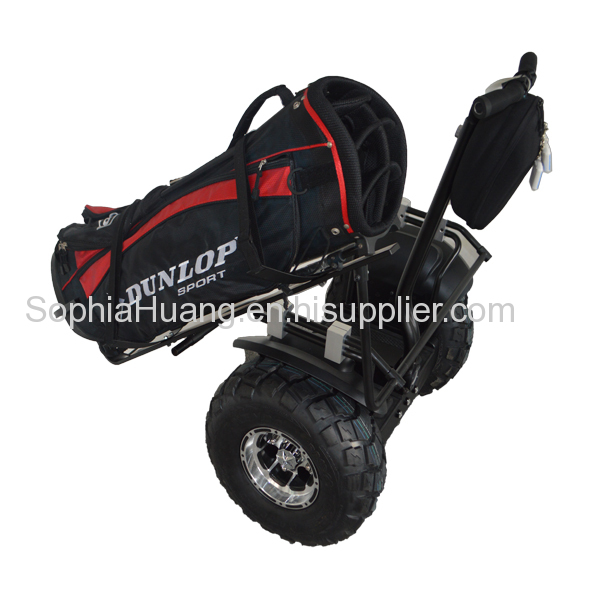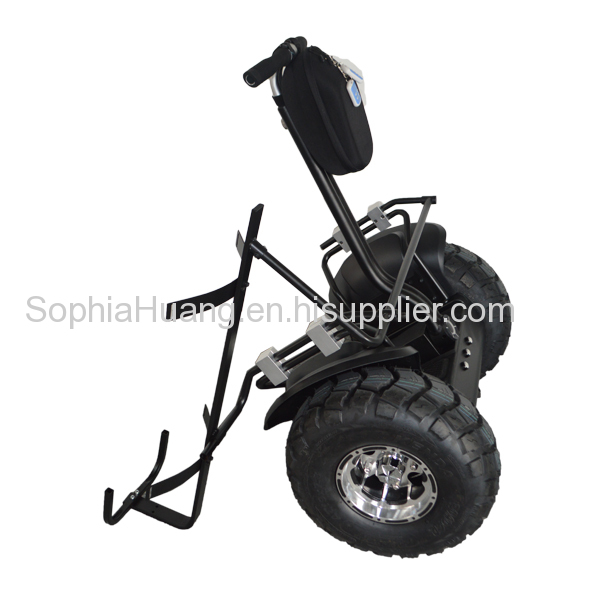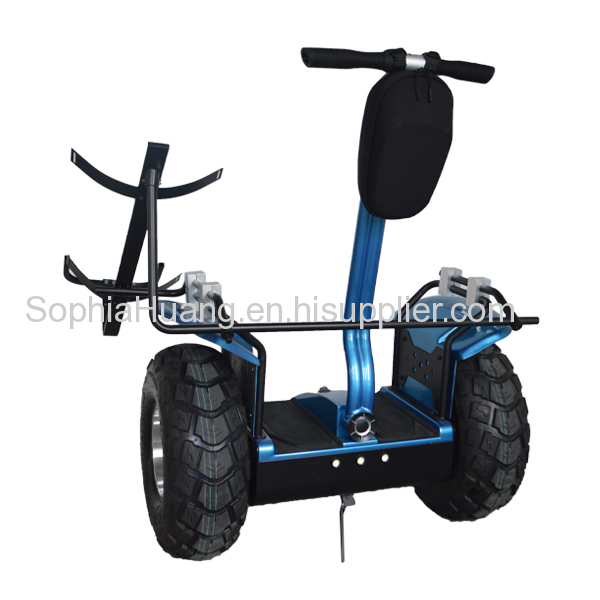 IV.Applications
Personal Transporter, Leasing ,Tour ,Patrolling

1. Police,security personnel patrol

2. Personal travel, amusement and short-distance travel

3. Renting in tourist attractions,parks and amusements playgrounds

4. Intelligent robot moving platform

5. Industrial park,factory,greenhouse personal transport

6. Commercial applications,riding scooter to do promotion for your product

7. Car partner,put into the car black box as a scooter

8. Air port,stadiums,indoor venues,big warehouses,major shopping centers

9. Exhibitions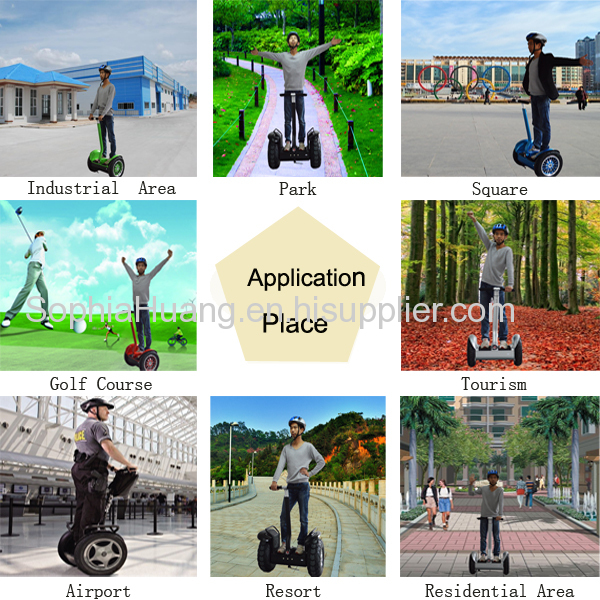 V.Certification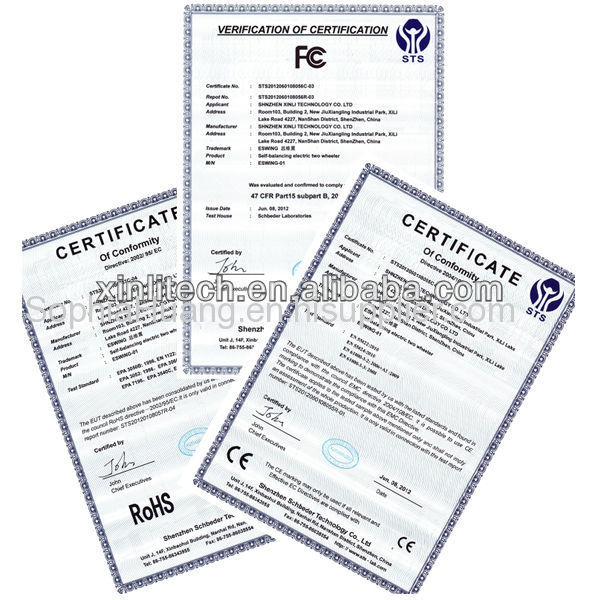 VI.Package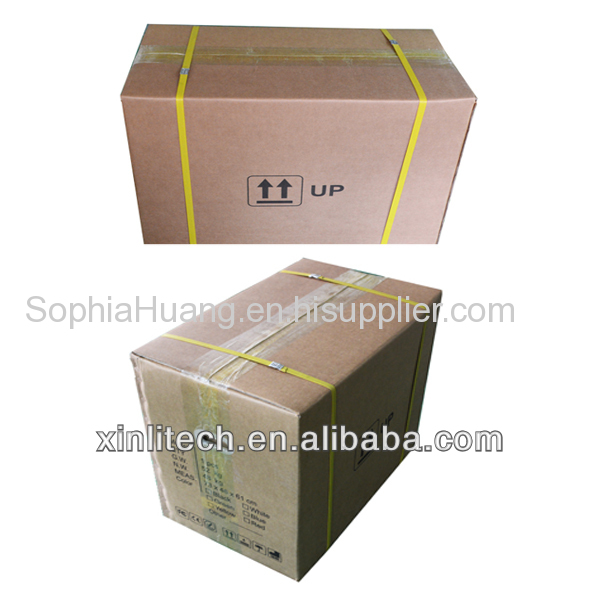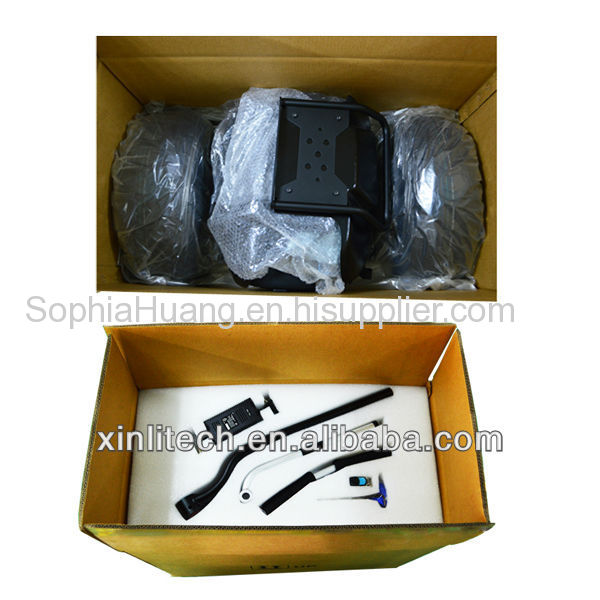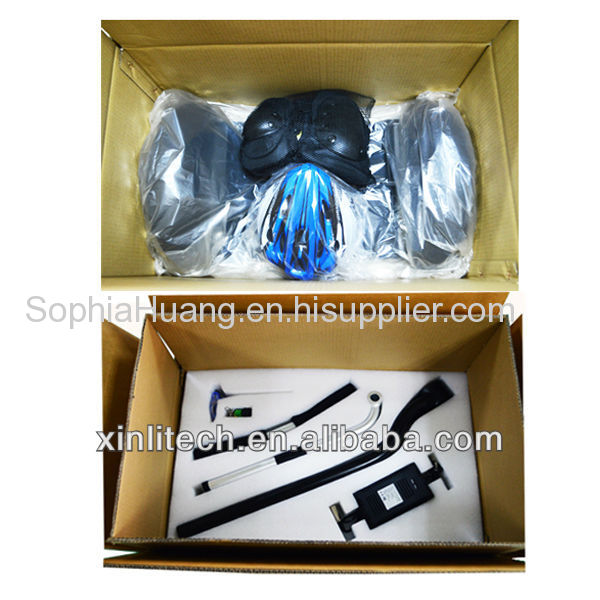 G.W: 66 kg
Dimension:85*45*58 cm
Outside package: carton
Packing list (Standard kits/parts)
Handle: 1 pc

Key: 2 pcs

User manual: 1 pc

Driving handle:1 pc

Pedal mat: 2 pcs

Fender : 2 pcs

Tire: 2 pcs

Battery charger: 1 pc