Inflatable snow globe rolling zorb ball
Inflatable snow globe rolling zorb ball is applicable for grassplot, snow field and zorb ramp. Our Inflatable snow globe rolling zorb ball is made with excellent welding machine made in USA. It has stable performance, which makes the zorb ball will not be overwelded or less-welded and makes it last longer.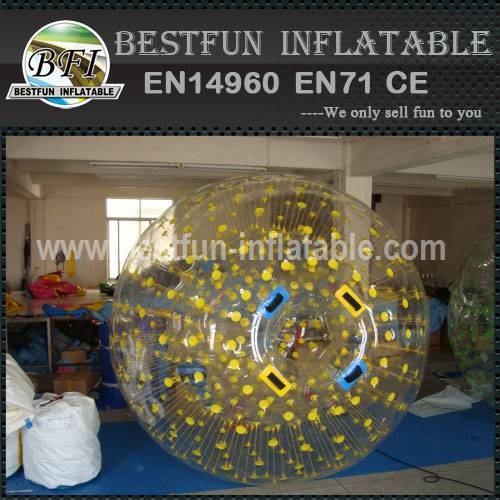 1. Material: Strong 1.0 mm PVC tarpaulin(fire-retardant,waterproof, non-toxic, UV and aging resistance)
2. Advantages: Exclusive heat sealing machine for heat sealed products
3. Tensile strength: Warp-2870.43N/50mm, Weft-2279.06N/50mm
4. Tear strength: Warp- 562.3N, Weft: 521.5N
5. Size: Outer size 2.3m, Inner size 1.7m
6. Suitable age for childrens' and adualt lawn floor and other soft place
7. Warrantee time: 1 years
8. Package: Strong carton for blower(optional), waterproof and puncture-proof PVC bag for ball
9. Payment: T/T or West Union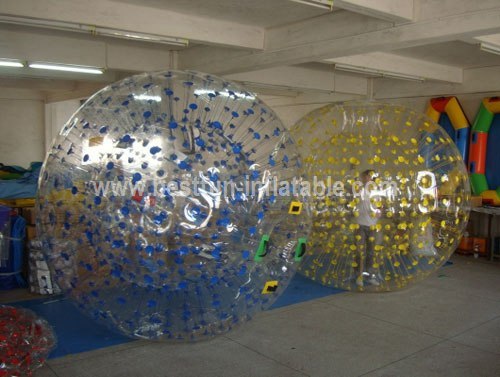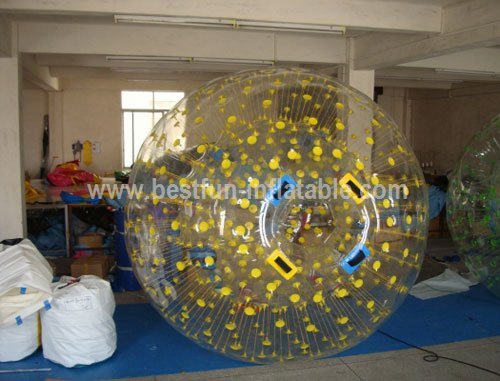 Customer can design thier own zrob ball, just contact our saler and tell them related information, such as size, color, logo printing, etc. Follow information will give you some advice for design the ball, if you have any other question, please contact us for more answer.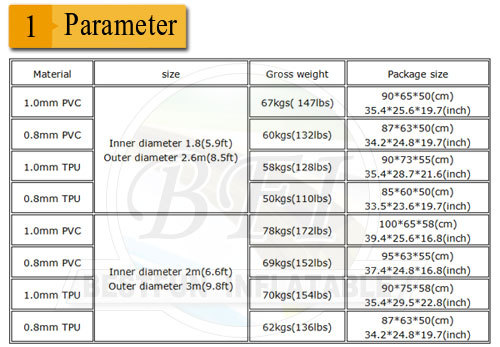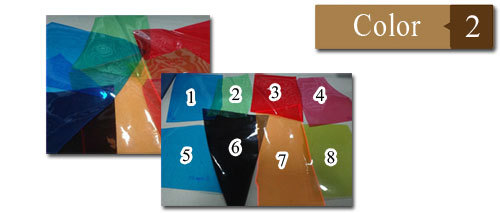 Zorb ball can be used in sands, grass, hills, snow and water. zorb ball is suitable for family fun, shopping malls and outdoor area. It is very popular among children as well as adults.