Specifications
1,raw material
2,port:Tianjin
3,payment:T/T,L/C
4,MOQ;20MT
5.china henan manufacturer/dealer
ferro silicon alloy use for Scrap Metal smelt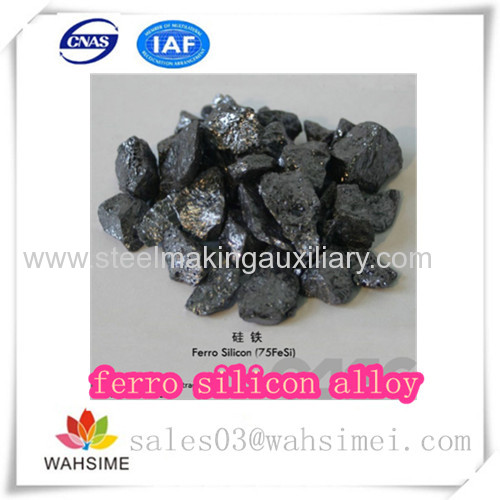 Use:
1.CaSi ferroalloy is compound alloy which is composed of silicon,calcium and ferro.
2.It is an ideal compound deoxidizer and desulfurizer which can be used in the production of many kinds of steel such as rail steel,low carbon steel,stainless steel and other special alloy like Ni base alloy and titanium base alloy.
3.CaSi ferroalloy also can be applied as the heatraiser in convertor steelmaking workshop and as the inoculant or additive in producing cast iron and nodular cast.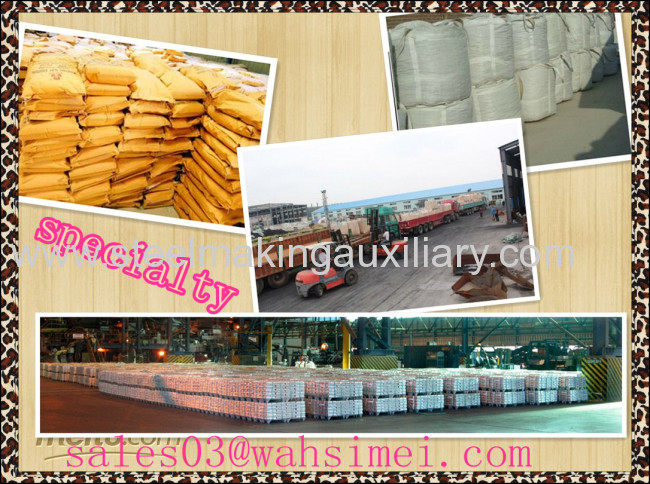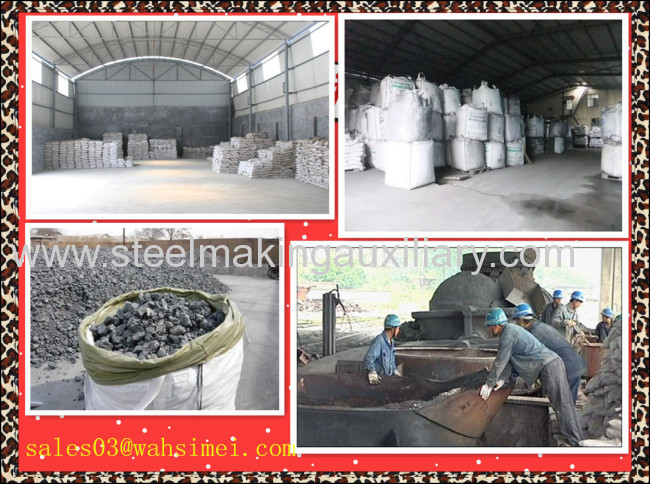 Advantages:
1.Si and Ca can be controlled absolutely.
2.chalking resistance.
3.slightly less content of other impurities such as C,S,P,Al
4.not easy to be deliquesced
skype:fashionsilicon.03
ferro silicon alloy use for Scrap Metal smelt
Specifications:
Brand

Chemical Composition (%)

Si

Ca

C

P

S

Fe

content

(max)

Ca28Si50

50

28

1.0

0.04

0.05

Balance

Ca28Si55

55

28

1.0

0.04

0.05

Balance

Ca30Si50

50

30

1.0

0.04

0.05

Balance

Ca30Si55

55

30

1.0

0.04

0.05

Balance

Ca30Si60

60

30

1.0

0.04

0.05

Balance
(The content and admixture can be controlled according to customer's demands)
We have a very strict quality controling system which promise that Calcium Silicon alloy we produce are always of best quality!We also accept special order about the products. If you are interested in our products. Please do not hesitate to let us know.We are pleased to give you the detailed information.We promise you that the quality of faucet is first-class and selection is wide. Faucets for home and lab are all available.Our goods are both excellent in quality and reasonable in price.We are sincerely looking for your cooperation.
ferro silicon alloy use for Scrap Metal smelt
Company advantage:
1.free to send sample
2.high quality, low price
3.obtained ISO900:2000
4.Have own R&D team
5.largest scale and professional manufacturer
6.offer an all-around service
7.Combines manufacture, trade and technology into one comprehensive business
8.advanced process facilities and strict quality control supervision systems
9.Our mission/plan: help the poor to go to school by offering 1% Net profit and keep the pace with time and create a better future with them.
10.Cooperation company have Arcelor Mittal Steel , Anshan Iron and Steel Company .