JDK(Shenzhen) Makeup Brush Factory is a professional manufacturer and trader of cosmetic brush and other cosmetic tools for 10 years. Products are exported to Spain, USA, UK, Greece,France, Turkey, Belgium, Germany, Australia, Indian,etc. OEM brands include: Julien , Korres, Yverocher, Christna Aguilera, AVON, VICHY, etc.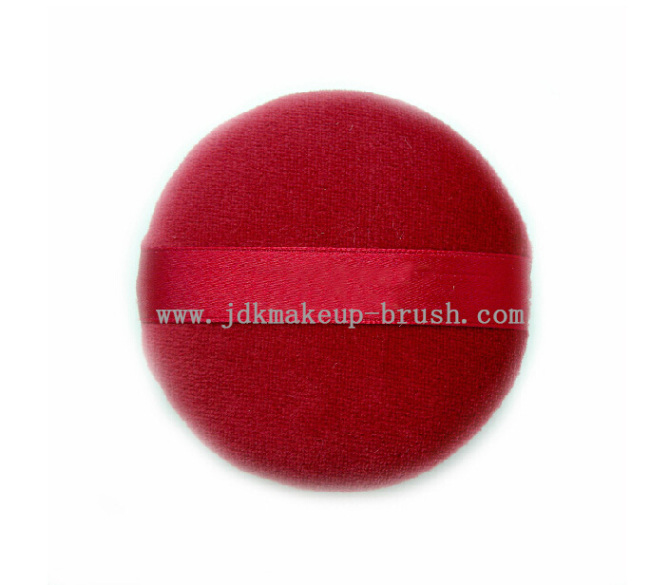 Description:
Powder puffs like this Red round makeup powder puff are pieces of soft material used for the application of face powder. They may be shaped as balls or pads.
Dimension: 5 * 1cm
Historically, powder puffs have been made of very fine down feathers, cotton, fine fleece, etc. In modern times synthetic materials are widely used for powder puffs.
In addition to softness, an important characteristic of powder puffs ( Red round makeup powder puff )is their intake ability, i.e., the ability to hold powder. It was reported that for synthetic fibers important factors in designing high-intake powder puffs are mostly geometric ones: fiber diameter, pile length, and space between fibers, with little dependence on material factors.
Powder puffs ( Red round makeup powder puff)have been used as a stereotype image for soft, careless femininity, as seen, e.g., in the term "powderpuff sports", including collegiate sorority flag football leagues. The name of the Powerpuff Girls is a pun on "powder puff"
JDK'S Advantage&Shipping&Payment:

Why choose JDK

1.We are manufacturer not trader, which means we can absolutely control the quality and production time.

2.We have been worked n makeup brush for more than ten years, which means we are really experienced.

3.Our factory located in Shenzhen,China, which is a perfect location to ship goods conveniently and promptly.

Shippment

1.Door to door services by courier.By TNT,FEDEX, UPS, DHL,etc to all countries.

2.By air or sea through your pointed forwarder is the normal way we do.

3.We can also find the cheapest forwarder to ship goods to your pointed port.

Payment

30% in deposit in advance and 70% before shpping
More iamges 1: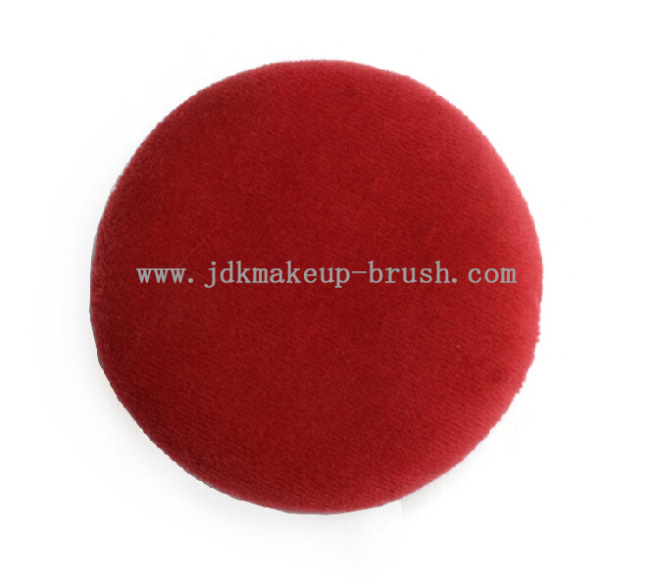 More images 2: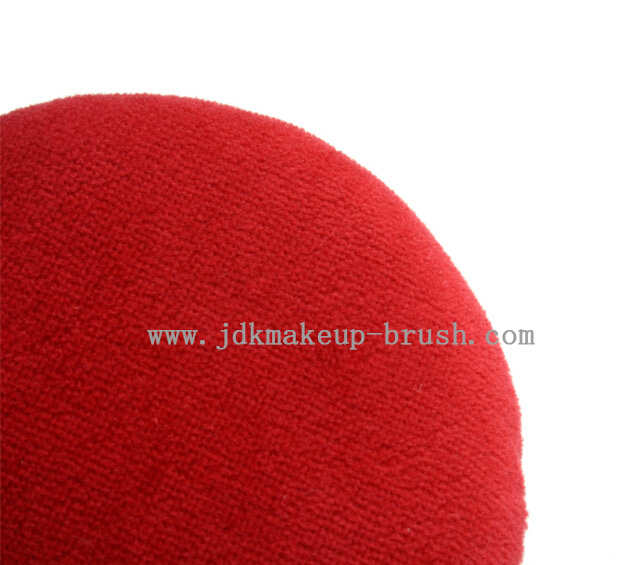 More images 3: