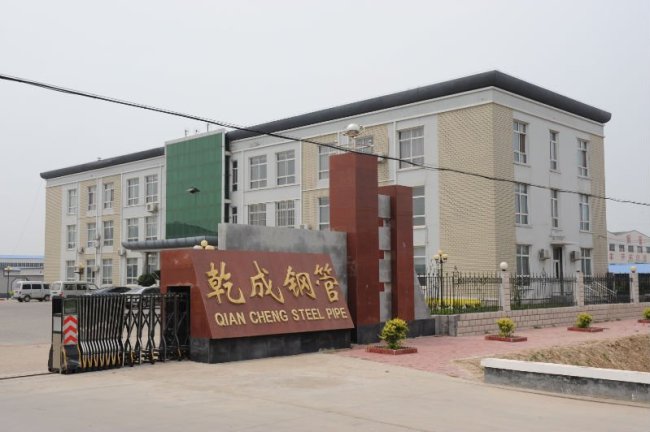 QCCO Brief introduction:
Seamless (SMLS) Steel Pipe(1/4"-36")
① Carbon steel pipe
② Alloy steel pipe
③ Stainless steel pipe
Welded steel pipe
① ERW/HFI Steel Pipe (1/2"-28")
② LSAW Steel Pipe (16"-60")
③ SSAW Steel Pipe (Above and equal to 8")
Standards & Materials:
API 5L PSL1/PSL2 NACE MRO175(X42 X46 X52 X60 X65 X70 X80)
ASTM A106 GR.B GR.C
ASTM A53 GR.A GR.B
ASTM A179 A192
ASTM A519 1020 1022 1040 1045 4130 4140
ASTM A333 GR.1 GR.3 GR.6 GR.8
ASTM A213 T2 T11 T12 T22 T91
ASTM A335 P5 P9 P11 P22 P91
DIN17175 ST35.8 ST45.8 ST52.4
DIN1629 ST37 ST44 ST52 ST55 CK45
... ...
General Requirements
1. PE(plain ends),BE(bevelled ends/square cut)
2. Anti-rust painting,Marking,Plastic caps on both ends,Bundled by steel strips
Special Requirements:
1. Anti-corrosion: 3LPE(3 layer polythylene)DIN30670,FBE(fusion bonded epoxy)
2. Galvanized (Thickness μm, g/m2)
3. NACE MR0175, sour service (HIC&SSC tests)
4. T&C (Thread & Coupling)
QCCO Certificates:
API certificate,ISO9001,PED certificate,CE certificate,CCS Certificate...
Tube Exhibition:
Brazil,India,Dusseldorf,Canton Fair,Shanghai...