hot sales combo speaker with passive wooden speakers and 4 channel cabinet mixer
1*4CH Power Mixer

1:4 line microphone balance input / 4 line unbalance input 1:Minrophone input impedance :1K ohm input level: -60dB
2:High impedance input: 33Kohm, input level: -20dB
3:Tape input impedance : 10Kohm ,input level : -10dB
OUTPUT
1:Master output: 150W RMS 4ohm
2: REC output impedance : 1Kohm , output level : +22dB(max)
3: 5-band EQ
4:Each channel tone control effect control
5:REC output 6:Master volume control
6: Channel tone adjust (high/low +/- 15dB)
7: Effect send/return
8: +15V Phantom voltage +15V
9:5 band led output level indicator
10: Usb/ Mp3 files play/Lcd screen displays
2*12inch passive wooden speaker
12'' Paper Cone/40 oz, 1.5 AL VC Stage Speaker
11*11 Horn Tweeter
Impedance: 8ohm
Power: 300Watts
Freq.: 35Hz-20KHz
Sensitivity: 88dB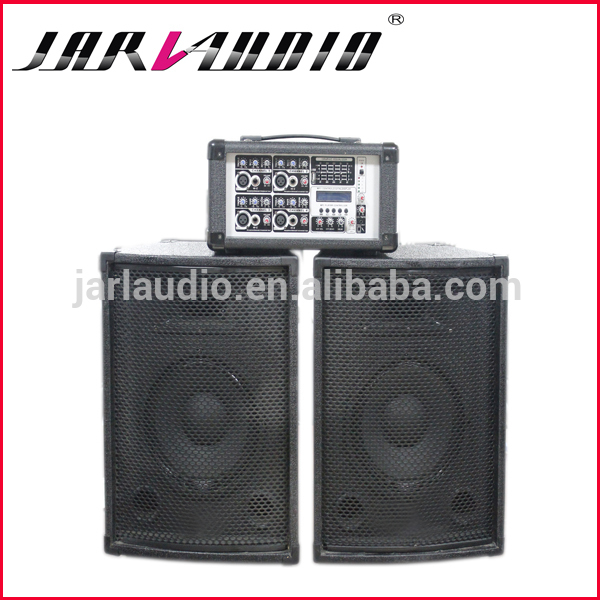 Applications: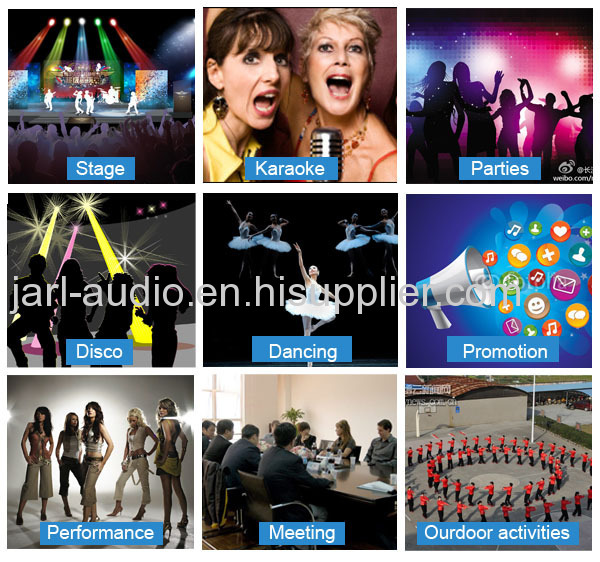 About Us:

Welcome to the Jarl audio, a leading manufacture of speakers in NingBo China. We deals many lines on audio ranging from wooden speakers,plastic speakers into spare parts. We could provide customers unique design on audio, since for our D&P department, innovation is the idea.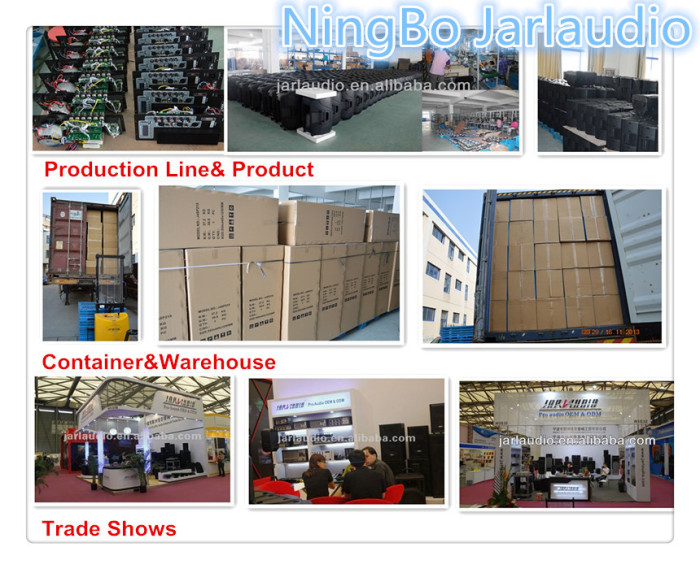 The reason why we work with JARL AUDIO
1) The creative design on audio makes us walk on the front of audio field
2) The commpetitive price

3) Focus on details, not just use cost price to attract customers by jerry-build.

4) Having a strong sales team, could provide you any service on-sales and after-sales.

Certificate: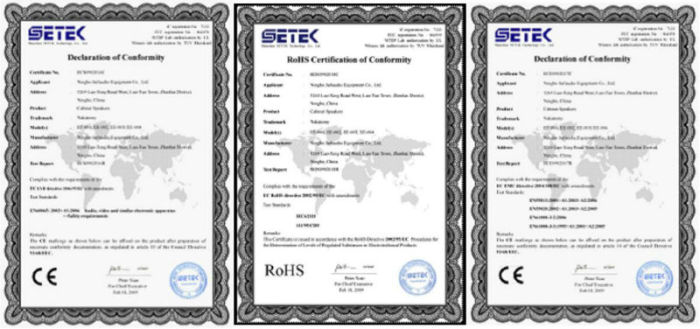 Your satisfaction is our energy! So any of them interests you well, we are confidenct Jarl Audio could promote your sales.