GLASS BEADS
MATERIAL: Glass
SIZE:6/0, 8/0, 11/0, 12/0, 2", 3", 4", 5",we can produce more than 100 kinds of glass beads with mini hole in the center.
SHAPES: Round Hole Recalls, Two-Cut, 2 Cut Bugles, Round Hole Bugles, Square Holes Bugles, and Twist Bugles Beads Types etc.
COLOR: transparent, silver lined, lustered, opaque, frosted, silky,dyed, ceylon,cetlon, plated, etc.
USE: glass beads are beautiful and fashionable, which can be used for decorating clothes, bags, shoes neceklaces and bracelets and so on.
Also our products are excellent in quality and reasonable in price.
we are specialized in supply of the garments accessories and underwear accessories. Our production includes zipper,lace,tape, button ,lace etc and the Shoulder Straps, the Oil Bra Pads,hook and eye tape, ring and slider ,bra buckle etc.
We are high reputed for good quality, reasonable price and excellent service by clients from home and abroad. if have any question, pls kind don't hesitate contact with us .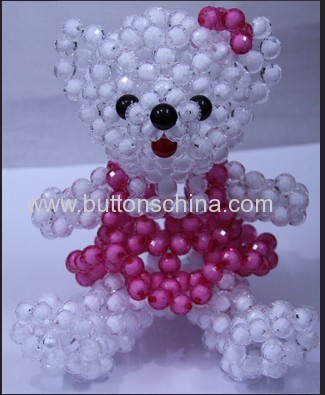 ‍