Wooden Venetian Blind Specifications
best price window blinds
1.Slat thickness:2.5/2.8/3.0mm
2.Slat width:25mm/35mm/50mm
3.best service
basswood horizontal blinds the best price window blinds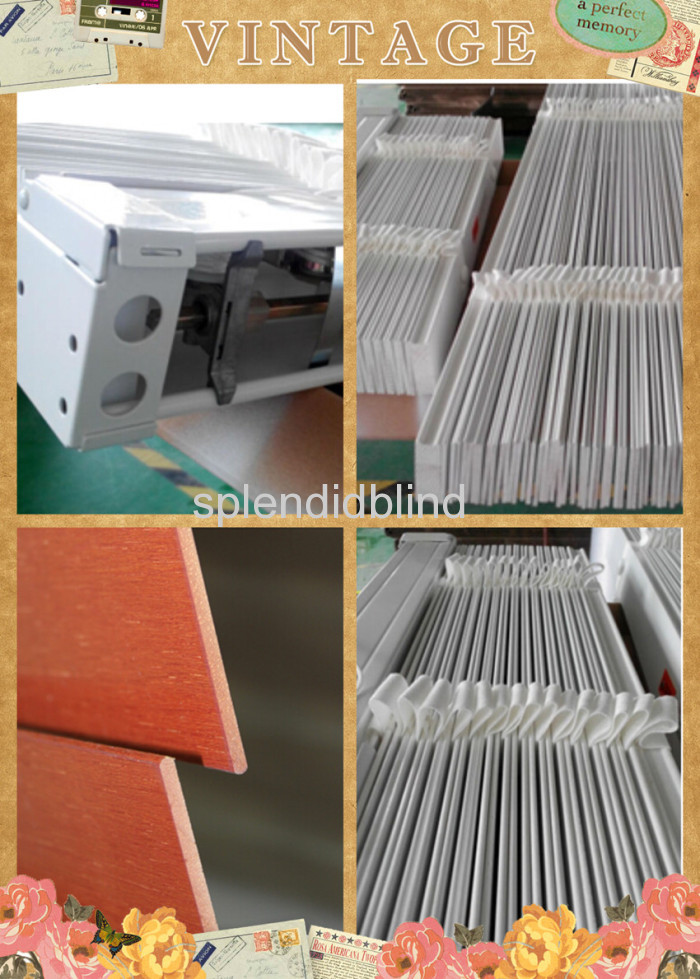 FAQs
Q: Are windows blind products safe?
Yes. When used properly, Splendidblind windows blinds are completely safe.
Q: Do accidents involving window blind cords occur frequently?
No. Any incident in which a child is harmed is a tragedy. Fortunately, Coz Splendidblind have such facility to stop .very few incidents occur.
Q: Should I be concerned about window blind safety?
Accidents are infrequent; however, we encourage everyone to learn more about window blind safety. For example, we recommend that corded window blind products not be used in bedrooms or play areas intended for small children.
Q: What else is Global Décor doing to address window blind safety?
Each of our brands has and will continue to offer a wide array of cordless products and safety options to meet each family's needs and preferences. We also support the Window Covering Safety Council and consumer education efforts to increase awareness and reduce household hazards. We are also continuously involved in product innovation to further enhance product offerings.
Q: What can I do to ensure that my current window coverings are safe?
To reduce hazards in living spaces with children, we recommend using tension devices or product retrofits to lift blind cords out of the reach of children. Consider using cordless window coverings in nurseries and other areas in which infants and children may be present. We also encourage everyone to learn more about window blind safety in their own home and to update older window blind products.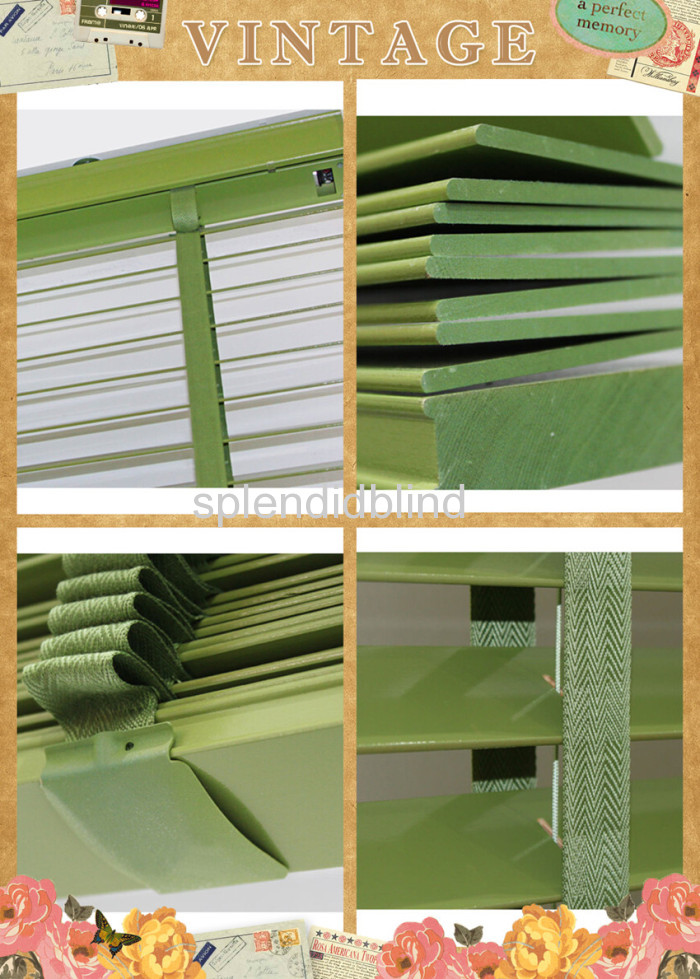 Wooden Blind Techonical information:
| | |
| --- | --- |
| Material: | basswood horizontal blinds the best price window blinds |
| Color: | According to customers' own requirements to Make Custom Wooden Blinds. |
| Mechanism: | Chain or spring mechanism |
| Bottom rail: | Wooden I Shape headrail |
| Width of Blinds: | Min 250MM , Max 3000MM |
| Height of blinds: | Max. 300 cm |
| specification: | 1"(25mm*2.5mm)&1.5"(35mm*2.5mm)&2"(50mm*3.0mm) |
| Installation: | Wall or ceiling Instal With our Special Designed Blinds Bracket |
| Accessories: | Motorization, transparent chain, metal chain, metal bottom bar in white and silver |
| Measuring: | Measure the area you wish to cover. State width as fabric width or complete width (barckets included) Measure Black-Out blinds over the window frames. |
| Coating: | NC bottom coat, UV finish. |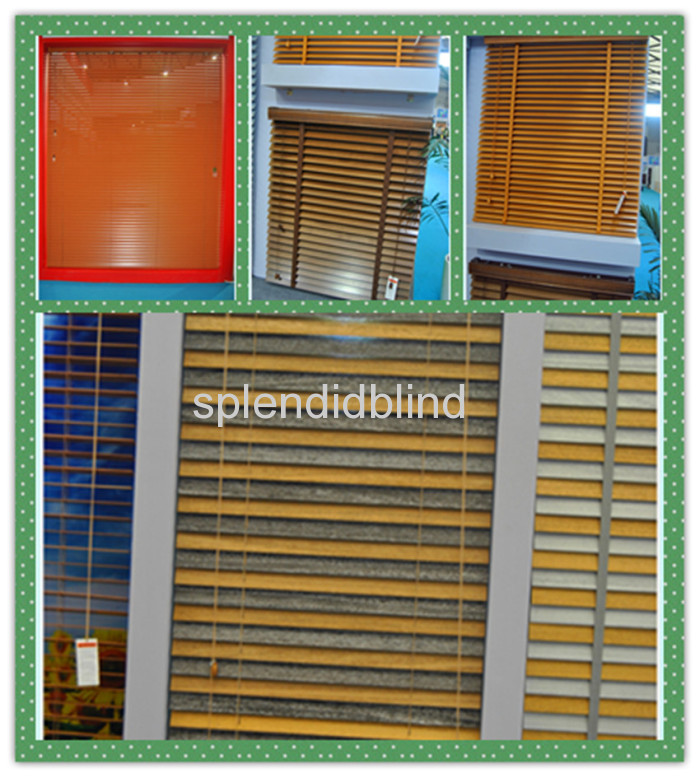 50MM Basswooden Delivery Time/Quotations/Quanttiies Details
| | | |
| --- | --- | --- |
| ITEM | 1*20Ft Container | 1*40HQ Container |
| Wooden Blinds | 3000SQM | 8000SQM |
| Material | 100 000 Meters | 250 000 Meters |
| Delivery Time For Blinds | 25 Days | 40 Days |
| Delivery Time For Material | 20 Days | 30 Days |
| Unit Price For Blinds | 13-16USD/SQM | 12.5-15.5USD/SQM |
| Unit Price For Material | 0.415-0.42USD/Meter | 0.41-0.418USD/Meter |
| Colors You Can Order | 5 to 8 Colors | 8 to 10 Colors |
Splendidblind Basswood Blinds Machinesam Details
| | | | |
| --- | --- | --- | --- |
| ITEM | QTY/SQM | SIZES | Remark |
| High Profile Headrial | 1 Meter | 51MM*57MM*0.65MM | Stainless Metal |
| OM Tilter | 1 PCS | 6MM*6MM | Zinc Tilter |
| Cord Lock | 1 PCS | 50MM | Swiviel Cord Lock |
| Valance | 1 Mter | 63MM*7MM | Stained Paint |
| Bottomrail | 1 Mter | 50.8MM*16MM | Stained Paint |
| Slat | 22Meter | 50MM*3.0MM | Stained Paint |
| Ladder | 3Meter | 24*44*54MM | Knitting |
| Cord | 3.5Meter | 2.0MM*900D | Knitting |
| Metal Iron bar | 1Meter | 6MM*6MM | Zinc |