beautiful stainless steel decorative wire mesh
Product Description
(1)Specifications of decorative wire mesh
| | | | | | |
| --- | --- | --- | --- | --- | --- |
| Model | Material | Wire diameter | Aperture | Thickness | Weight |
| SS130 | SS304,SS316 | 1.2mm | 6.8mm | 6.5mm | 5.8kg/m2 |
| SL110 | Magnesium alloy | 1.2mm | 8.5mm | 7.1mm | 2kg/m2 |
| SL136 | Magnesium alloy | 1.2mm | 8.5mm | 7.1mm | 2kg/m2 |
| SL330 | Magnesium alloy | 1.0mm | 5.5mm | 5.5mm | 1.7kg/m2 |
| SL208 | Magnesium alloy | 1.2mm | 6.8mm | 6.5mm | 2.5kg/m2 |
Opening

Wire GaugeSWG

Wire Diameter (mm)

Weight(kg/m2)

inch

mm

1/2"

12.70

14#

2.2

4.4

3/4"

19.05

12#

2.8

6.0

3/4"

19.05

14#

2.2

3.3

3/4"

19.05

16#

1.63

1.9

1"

25.40

12#

2.8

4.0

1"

25.40

14#

2.2

2.4

1"

25.40

16#

1.83

1.4

1.1/4"

31.75

12#

2.8

3.2

1.1/4"

31.75

14#

2.2

1.92




(2)material of Decorative wire mesh
super quality stainless steel, aluminum alloy, brass, copper or other alloy materials.
(3)Application of Decorative wire mesh
It is widely used as curtains, screens for dining hall, isolation in hotels, ceiling decoration, Animal containment and security fencing, etc.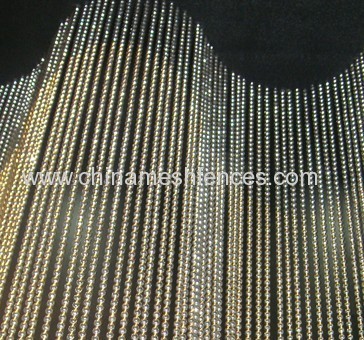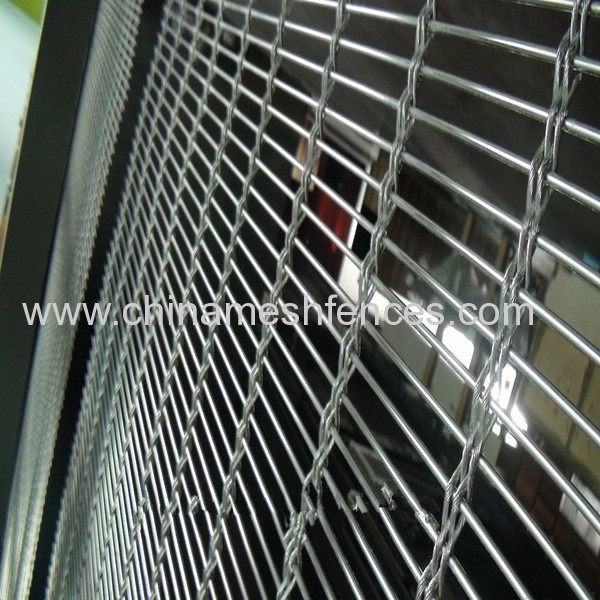 (4)Characteristics of Decorative wire mesh
Texture is unique, all kinds of color, durability and flexibility, wire mesh cloth provides modern decoration style of architecture. When it is used as a curtain, it provides all kinds of color change and light and gives unlimited imagination.
Packaging & Shipping
(5)package of Decorative wire mesh
you may choose packing in pallet or wooden box.
wooden box (Fumigation wooden):In order to prevent wearand
tear each other between the mesh, it will put a layer of bubble
paper between each mesh.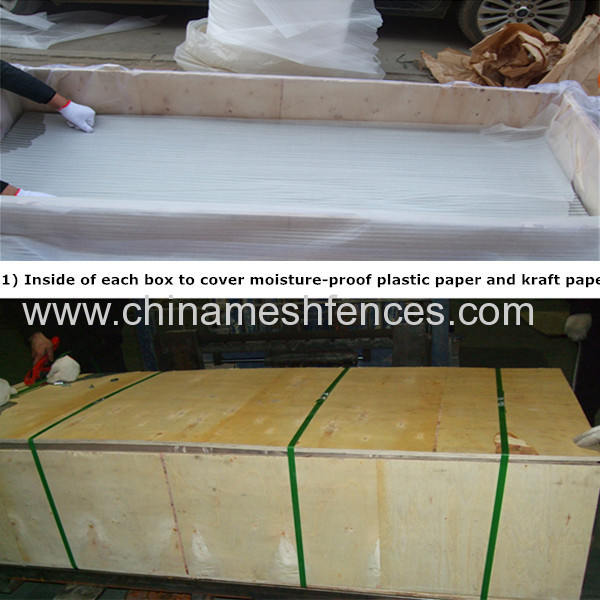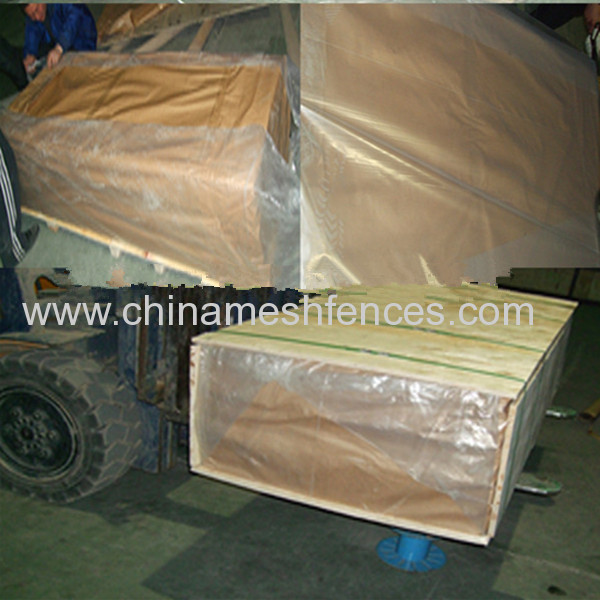 Haotian Hardware Wire Mesh Products Co.,Ltd is specialized in the production of Temporary Fence series(swimming pool panel,temporary steel hoarding,fence clamp,fence feet,fence barce,etc) Crowd Control Barrier,Mesh Fence,Horse Panel,DogKennel,Gabions,Iron Decorative Mesh Fence with nice design,etc
.