Flux Cored Welding Wire E71T-1
Material: Flux cored welding wire is intended to inert-gas shielded fusion welding of titanium and its alloys and includes a metal coating or tubular casting of titanium or its alloys and a powder flux core containing (per cent by weight).


Features and usage scope: flux cored welding wire E71T-1 designed for single pass applications, flux core wire provides smooth arc action and full slag coverage. This welding supply accessory features self-shielding and low spatter that makes welding and slag removal quick and easy! From body work to thin alloy, this flux core welding wire will ensure high quality welding on a variety of applications.
Flux cored welding wire is available for both mild steel and stainless steel Gas Metal Arc Welding. A flux cored welding wire is a tubular wire with a metallic powder flux inside. The primary advantage to flux cored welding wire over GMAW or stick welding is higher deposition rates, deeper penetration, improved bead appearance and is more cost effective.
Name

AWS

Typical Chemical Composition of Deposited Metal (%)

Typical Mechanical Properties of
Deposited Metal

Shielding Gas

C

Si

Mn

S

P

Rm(Mpa)

Rel(Mpa)

A(%)

AKV(J)

JY501

E71T-1

0.05

0.35

1.25

0.01

0.01

560

480

30

-20℃

120

Co2

JY501L

E71T-1

Co2:0.04

Mix gas:0.04

0.4

0.6

1.22

1.54

0.01

0.008

0.015

0.015

540

610

450

520

30

26

-20℃

-20℃

150

140

Co2

80%Ar+20%Co2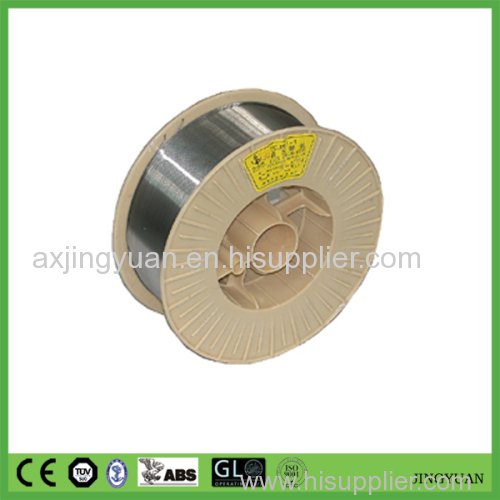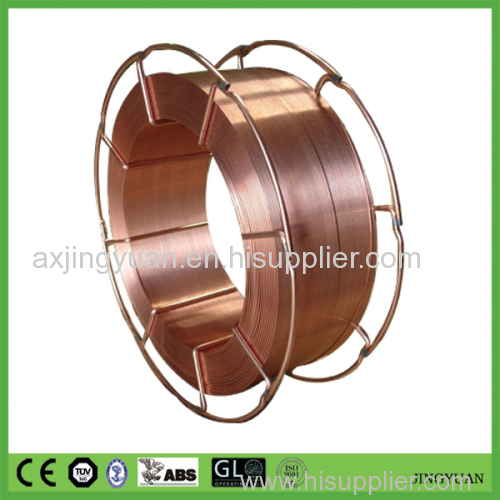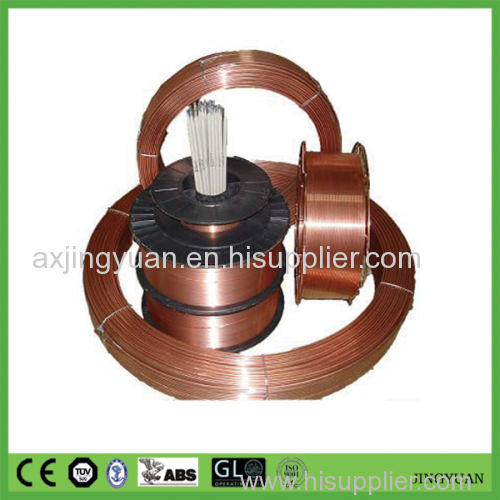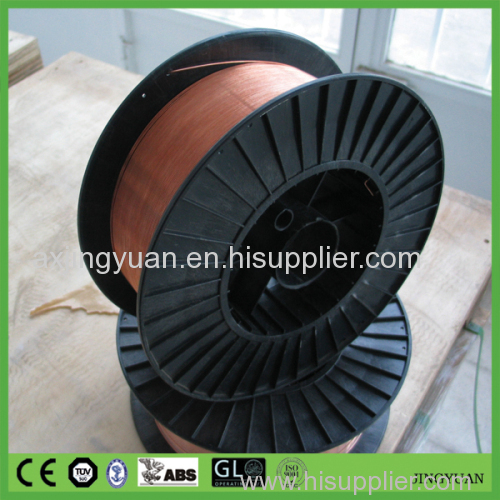 Certificates: ABS CCS DNV LR GL KR NK, ISO9001:2000, and so on;
Manufacturer Warranty Detail: 100% Satisfaction Guarantee! If for ANY reason you are not satisfied with this item, you may return it within 90 days for a full refund or replacement.
Certificates for this kind of products: high quality