HT-20ERF-Mifare card hotel safe deposit boxes by swiping induction IC card opening feature:
Electronic room safe model: HT-20ERF

External dimension: 200H*420W*370D

Door: 5mm: Body:2mm

Weight:12KG

Audit trial:242 pcs

Solid,arc-welded heavy-gauge steel construction.
20mm solid steel bolt for maximum security and durability.
Powered by 4 x AA 1.5V.Automatic low battery level alert.
Digital LED display screen.
Inside carpet at bottom

Pre-drilled mounting holes at back and base

3-6 digit PIN code/hotel card/PIN code+room card.
5 minutes freeze system in case of wrong code for 5 times.
Override mechanical key
Master card for hotel manager

This intelligent hotel safe can be opened by five ways , user pin code , manager codes , override key , master card , user door card etc, to add safe's security , HT-20ERF also can be opened by digital code + hotel door card, below is the operation manual of card+code:
To lock: press"*",enter any3-6 digit code and press"#" (light on),swipe room card at induction area ,"CLOSED" display, the safe is locked.
To open:enter the same 3~6 digit code,press "#"(light on),swipe room card at induction area ,"open" display, the safe is opened.
Other features:
low battery alert
When system's voltage is under 4.8V,there are short "beep beep,beep beep"alert when open the safe,it means the battery energy is low,please replace it ASAP.
external battery device:
When safe's battery is run out,external battery device use for supply power for safe.
.Mechanical key:
When other ways are failed,mechanical key use for open the safe.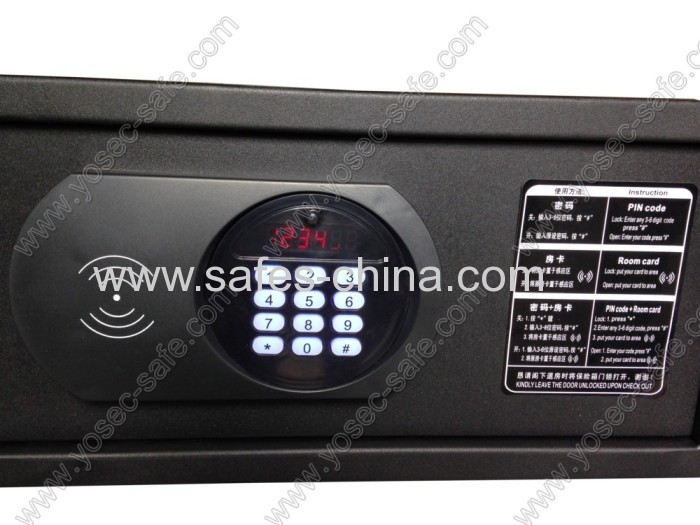 International ADA keypad with illuminated light button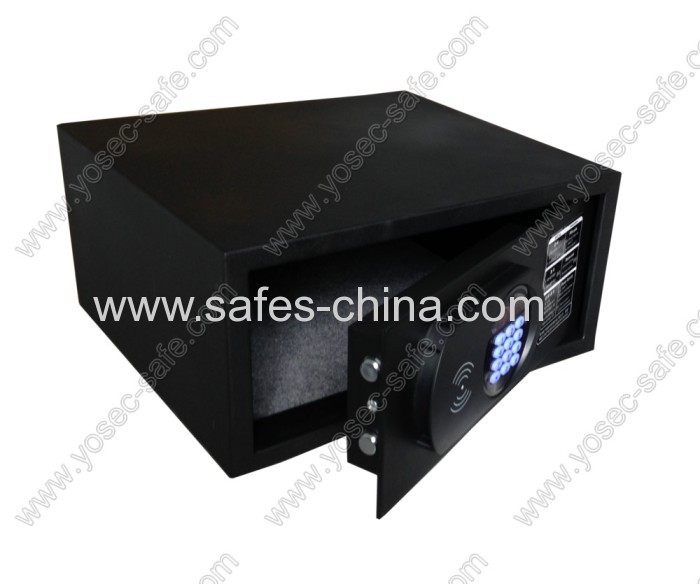 This excellent hotel safe is opened at right swing door hand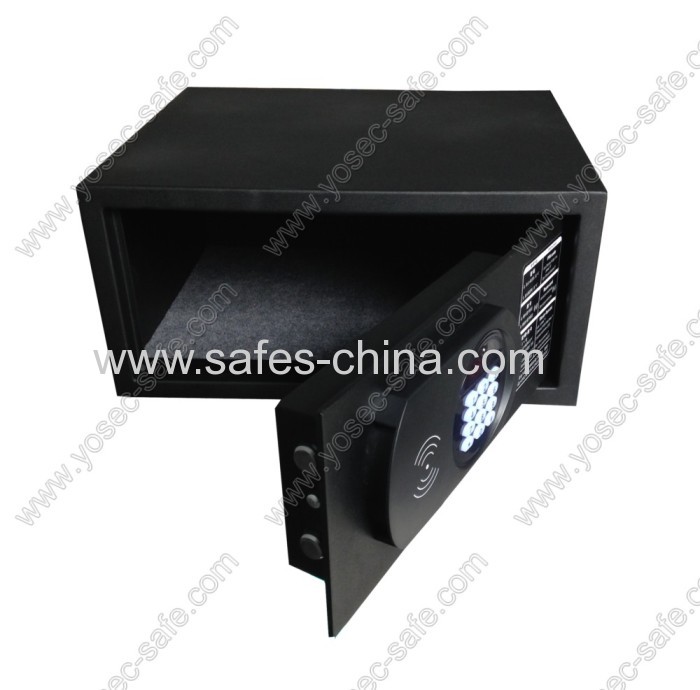 Interior grey carpet to protect guest laptops or cameras or other digital productions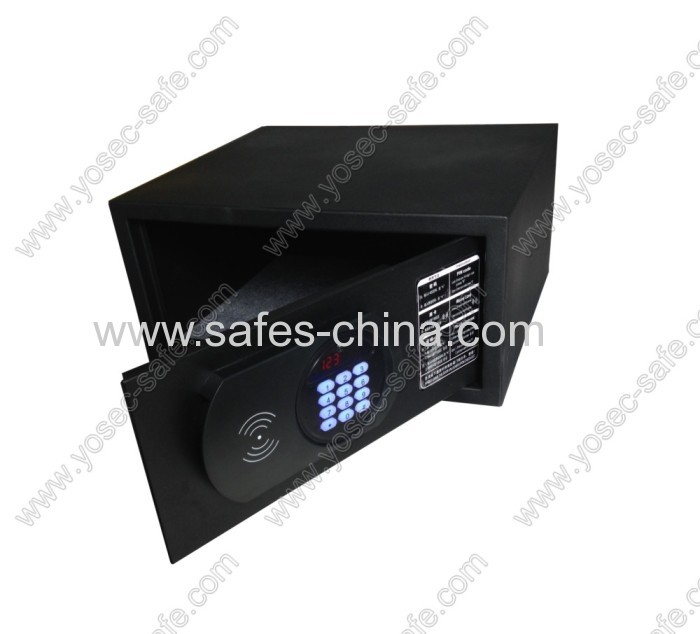 Hotel door card induction area at the left side of door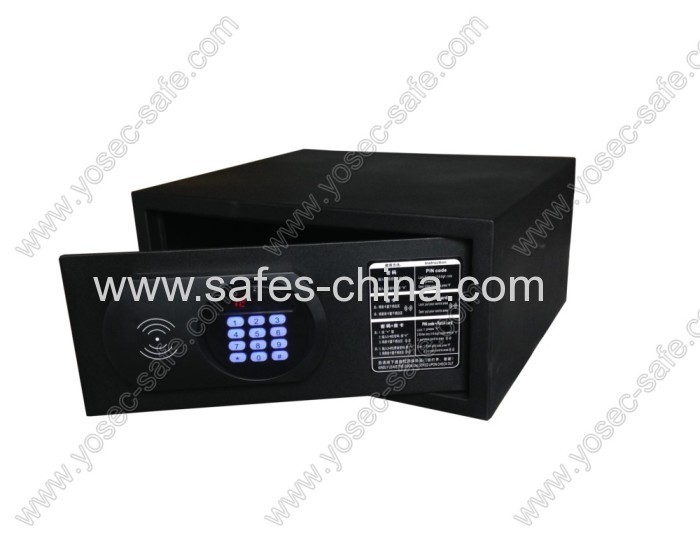 Override mechanical key is hidden under keypad for emergency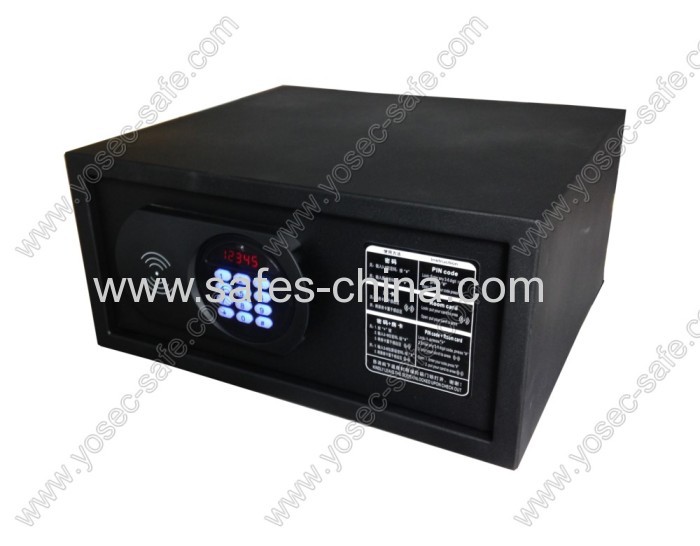 Simple operation manual at the right side of door with english language
LED dispaly with 3-6 digits user code and 6 digit master code can be programmed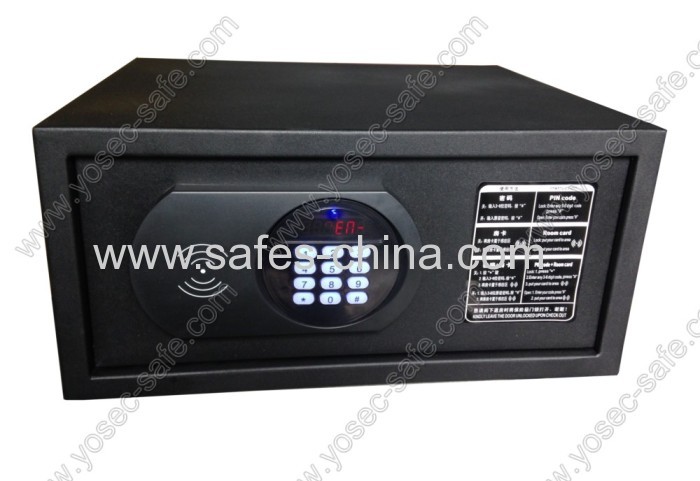 Motorised locking mechanism for door automatically opening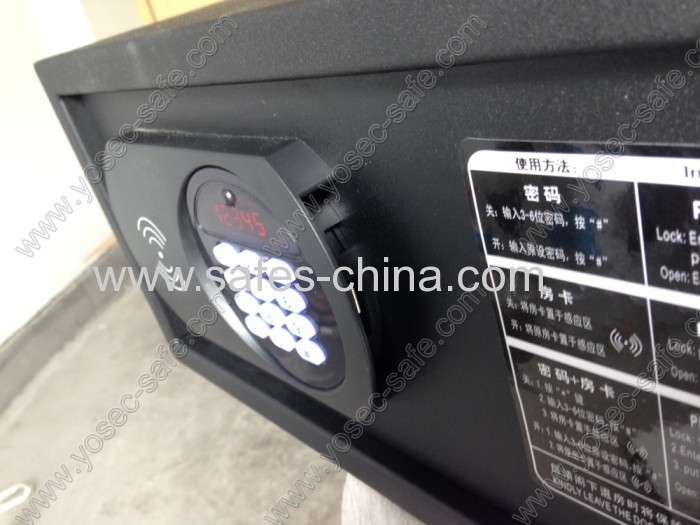 USB to connect CEU and safe to check opening records report, it can be stored 242 cs maximumly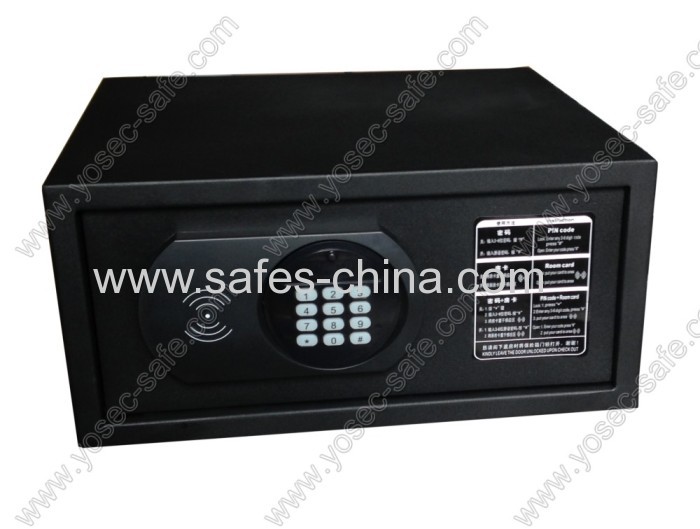 High quality powder coated finish with black textrued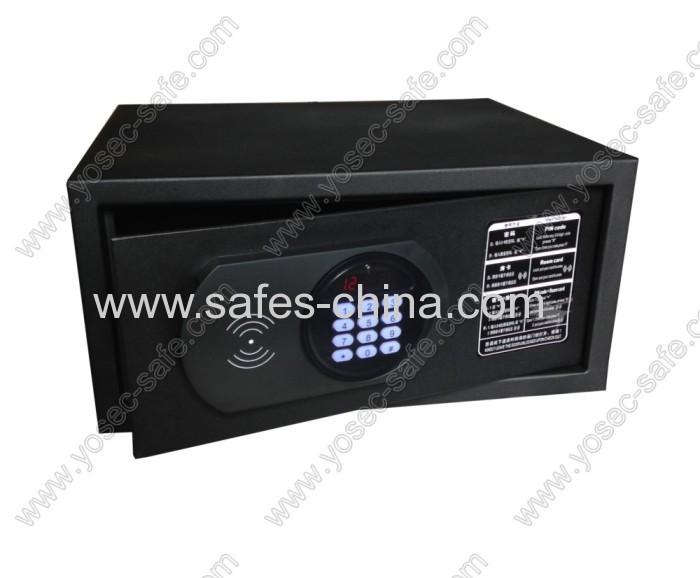 This laptop size hotel room safe is produced according UL certification standard