natural material N35 grade neodymium magnet with high quality
Specifications
1.n35 grade neodymium magnet
2.High quantity n35 neodymium magnet
3.ISO 2001:2009TS16949:2009
4.Nickel n35 magnet

natural material N35 grade neodymium magnet with high quality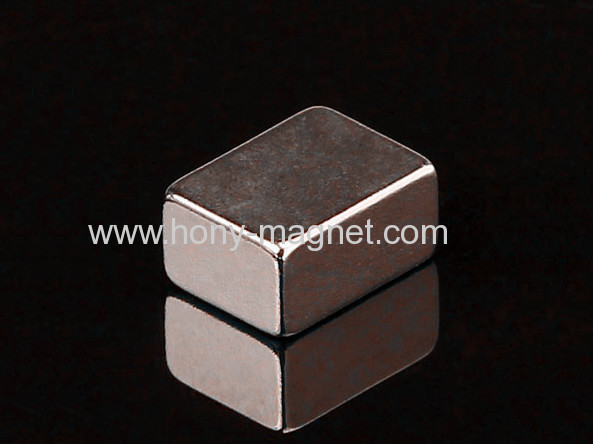 natural material N35 grade neodymium magnet with high quality
Magnet Information
Description
Sintered NdFeB Magnet
Material:
Neodymium-Iron-Boron
Shape:
Ring, Thin-wall ring, Disc, Cylinder, Segment,Contersunk, Tapezoid, Irregular Shape…With special shape requirement, we have own R & D dept. to support
Coating:
Ni-Cu-Ni, Nickel, Zn, Gold, Cr, Silver, Copper, Anti-Rust Oil, Spray Rolling, Black, Grey Epoxy, PTFE, Parylene, and so on.
Magnetic Performance Sheet
Grade
Remanence(Br)

Coercivity(BH)

max kJ/m3

Temperature
mT
KJ/M3
(Tw°C)
(kGs)
MGOe


N35-N52
1170-1480
263-422
80 °C
(10.3-14.8)
(33-53)
35M-50M
1080-1450
263-406
100 °C
(10.8-14.5)
(33-51)
35H-48H
1170-1430
(263-390)
120 °C
(11.7-14.3)
(33-49)
35SH-45SH
1130-1380
247-366
150 °C
(11.3-13.8)
(33-46)
30UH-40UH
1080-1280
263-326
180 °C
(10.8-12.8)
(33-41)
30EH-38EH
1080-1250
223-310
200 °C
(10.8-12.5)
(28-39)
Magnet Coating
Coating
Thickness (Microns)
Color
Resistance
Anti-Rust Oil
1
Trancparency
Temporary Protection
Spray Rolling
10-30
Common Black
24 hours of salt spray test
Zinc
5-10
Bright Blue
24 hours of salt spray test
Nickle
10-15
Bright Silver
48 hours of salt spray test
Ni+Cu
10-20
Gold
Temporary Protection
Ni+Cu+Epoxy
15-30
Grey, Black
Excellent Against Humidity
& Salt Spray
Epoxy
15-25
Grey, Black
72 hours of salt spray test
Parylene
10-30
Trancparency
200 hours of Salt Spray. Superior Against Solvents, Gases, Fungi and Bacteria
natural material N35 grade neodymium magnet with high quality
Grade
corrosion stable
corrosion stable & high resist of temp.
Remanence
Normal coercivity
Intrinsic coercivity
Max. energy product
Max. operating temp.
specify as: grade+"/S"
specify as: grade+"/ST"
Br
Hcb
Hcj
BH(max)
mT
kA/m
kA/m (min)
kJ/m3
min
typ
min
typ
20 ℃
120℃ for "/ST"
150℃ for "/ST"
180℃ for "/ST"
min
typ
N 35




1170
1220
870
920
955






263
279
80
N 38




1220
1260
870
920
955






279
303
80
N 40




1260
1300
870
920
955






303
318
80
N 42




1300
1330
870
920
955






318
334
80
N 45




1330
1370
900
930
955






334
358
80
N 48




1370
1410
900
930
955






358
382
80
N 50




1410
1440
830
850
875






382
398
70
N 52




1440
1470
830
850
875






398
414
70
N 33 M




1140
1170
830
880
1114






239
263
100
N 35 M




1170
1220
870
920
1114






263
279
100
N 38 M




1220
1260
900
950
1114






279
303
100
N 40 M




1260
1300
930
980
1114






303
318
100
N 42 M




1300
1330
950
1000
1114






318
334
100
N 45 M




1330
1370
980
1030
1114






334
358
100
N 48 M




1370
1410
1010
1060
1114






358
382
90
N 50 M




1410
1440
1030
1080
1114






382
398
90
N 30 H




1080
1140
810
860
1353






223
239
120
N 33 H




1140
1170
830
880
1353






239
263
120
N 35 H
35 H/S


1170
1220
870
920
1353






263
279
120
N 38 H
38 H/S
38 H/ST
1220
1260
900
950
1353
500




279
303
120
N 40 H
40 H/S
40 H/ST
1260
1300
930
980
1353
500




303
318
120
N 42 H
42 H/S
40 H/ST
1300
1330
950
1000
1353
500




318
334
120
N 44 H
44 H/S
44 H/ST
1330
1360
970
1020
1353
500




334
350
120
N 46 H
46 H/S
46 H/ST
1360
1380
980
1040
1353
500




350
366
120
N 48 H
48 H/S


1380
1410
1010
1060
1353






366
382
120
N50H




1400
1440
830
850
1353






380
390
120
N 30 SH




1080
1140
810
860
1592






223
239
150
N 33 SH




1140
1170
830
880
1592






239
263
150
N 35 SH
35 SH/S
35 SH/ST
1170
1220
870
920
1592


500


263
279
150
N 38 SH
38 SH/S
38 SH/ST
1220
1260
900
950
1592


500


279
303
150
N 40 SH
40 SH/S
40 SH/ST
1260
1300
930
980
1592


500


303
318
150
N 42 SH
42 SH/S
42 SH/ST
1300
1330
950
1000
1592


500


318
334
150
N 44 SH
44 SH/S
44 SH/ST
1330
1360
970
1020
1592


500


334
350
150
N 46 SH
46 SH/S


1360
1380
980
1040
1592






350
366
150
N 28 UH




1040
1080
770
810
1989






199
223
180
N 30 UH
30 UH/S
30 UH/ST
1080
1140
810
860
1989


720


223
239
180
N 33 UH
33 UH/S
33 UH/ST
1140
1170
830
880
1989


720


239
263
180
N 35 UH
35 UH/S
35 UH/ST
1170
1220
870
920
1989


720


263
279
180
N 38 UH
38 UH/S
38 UH/ST
1220
1260
900
950
1989


720


279
303
180
N 40 UH
40 UH/S


1260
1300
930
980
1989






303
318
180
N 42 UH
42 UH/S


1300
1330
950
1000
1989






318
334
180
N 28 EH




1040
1080
770
810
2387






199
223
200
N 30 EH
30 EH/S
30 EH/ST
1080
1140
810
860
2387


950


223
239
200
N 33 EH
33 EH/S
33 EH/ST
1140
1170
830
880
2387


950


239
263
200
N 35 EH
35 EH/S
35 EH/ST
1170
1220
870
920
2387


950


263
279
200
N 38 EH
38 EH/S


1220
1260
900
950
2387






279
303
200
N 25 AH
25 AH/S
25 AH/ST
970
1020
730
770
2787


1200
900
180
200
220
N 28 AH
28 AH/S
28 AH/ST
1040
1080
770
810
2787


1200
900
203
218
220
N 30 AH
30 AH/S
30 AH/ST
1080
1140
810
860
2787


1200
900
220
250
220
N 25 BH
25 BH/S
25 BH/ST
950
1000
710
750
3000


1300
950
170
190
230
natural material N35 grade neodymium magnet with high quality
Delivery
All available shipping ways could be applied, by courier, by air or by sea.
Appointed shipping company or our own forwarders all could be used in shipment.
Full-way tracking the cargos for you before the goods arrive.
Buyer's Guide
In order to quote you the best price quickly, please provide the following information:
1.Product size,grade,coating,etc.
2.Order quantity;
3.Attached the drawings if customized
4.Any special packing or other requirements
Our advantage
1. Fast reply: all your enquiry will be replied within 24 hours;
2. Reasonable price: we are direct manufacturer and able to offer better price;
3. Good quality: we are experienced in quality control;
4. Fast delivery time:7-20 days