Led unique waterproof and high-power flashlight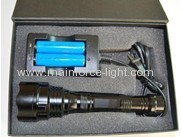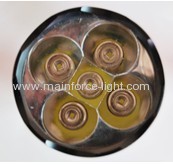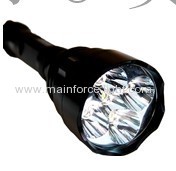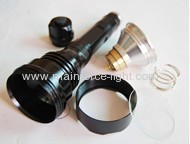 This type of flashlight breakthrough to take five U.S. imports CREE Q5 LED, equipped with unique patented design reflective cup, 2.8 A electricity flow can reach the highest brightness 1200 lumens, ordinary headlight brightness, but on the market at present the brightest, illuminate the farthest LED light flashlight adopted, and the second quarter 18650 batteries, ensure glare lasted for A long time, suitable for long time use field operations, unique waterproof design that ADAPTS to outdoor rain, snow and underwater etc bad environment lighting use.
Carefully designed smooth reflective bowl, long shots effect is good! No dirty! Flare perfect
Circuit: adopt high-power constant-current driven plate
Five gear dimmer: high - in - low - suddenly and violently flash - SOS
Shift: electricity into the arbitrary files, if duration less than two seconds, the next time, after electrify power shifting gears.
In a single day 18650 battery, minimum 3000ibs highlighted in 2 hours, light 6 hours, low light 30 hours
Main purpose (e.g. tour inspection, hunting, etc.), Outdoor activities (mountaineering, camping, hunting, etc.), Professional requirements (such as appreciation jewelry, bet stone, etc.), Suit a family to regular.