KPO Type Railway Fastening System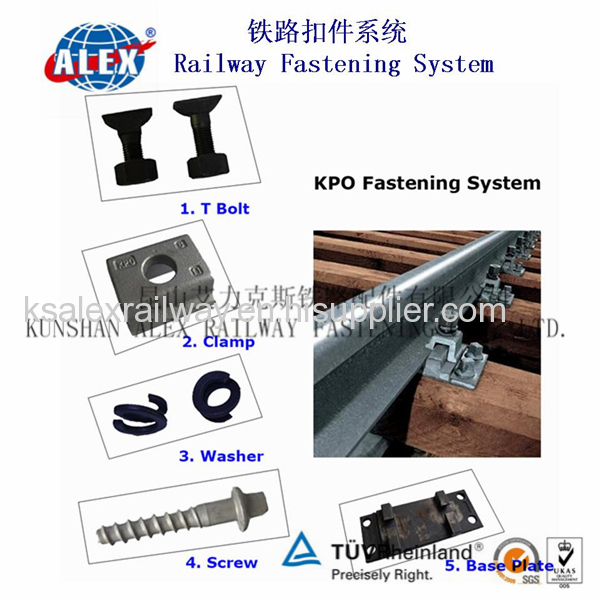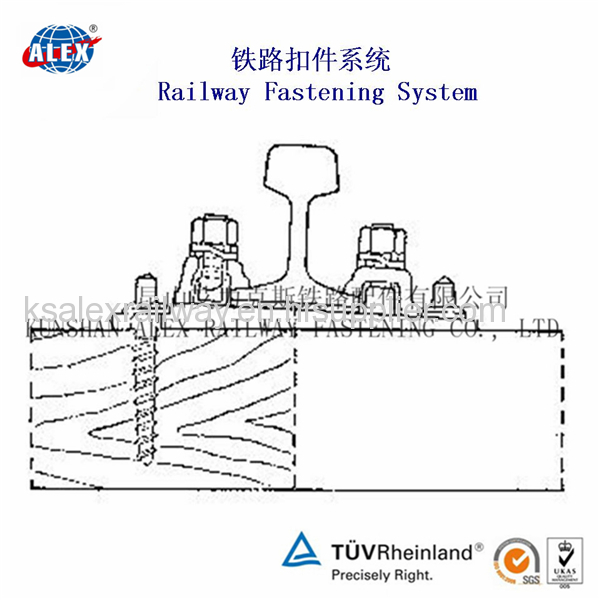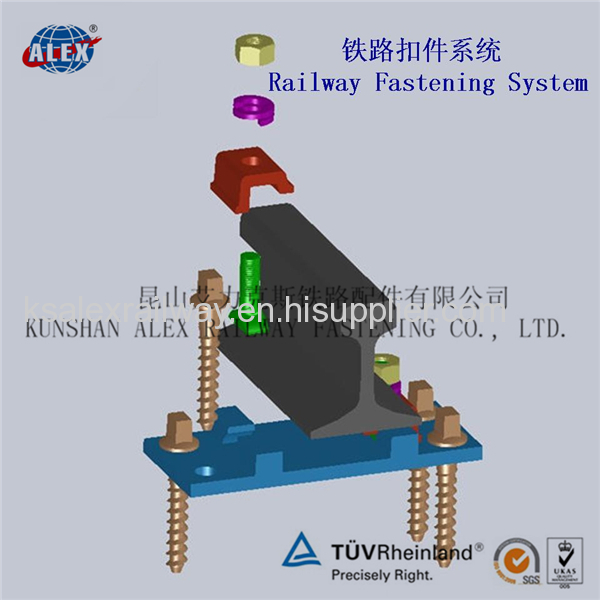 Material: 60Si2MnA
Surface: Plain Oiled, Oxygen Black, Zinc Plated, Hot Dip Galvanized, Dacro coating
Fatigue Property: When spring deflection is 9.1mm, fatigue life is up to 5 million cycles without breaking.
Hardness: 42-47 HRC.
Material Reference: DIN 17221, BS970, GB/T 4357, GB/T 4358.
Flamping force 25KN, Fatigue life 3 millions to 5 million
| | |
| --- | --- |
| Clip Toe Deflection | Toe LoadRange |
| 10.5mm~14.5mm | 1100Kgf~1400Kgf |
| 11mm~14mm | 800Kgf~1000Kgf |
| 14mm~15mm | 650Kgf~750Kgf |
Surface: Plain with anti-rust oil, Bluing (Black Oxide), Painting, Zinc Plating, HDG or as per requirement.
MOQ: 5000pcs
Packaging: Less 25KG per woven bag. Fumigation free Pallet. Clients can appoint the way.
We are a leading elastic railway clip manufacturer in China. We can also make other rail fastenings such as railway screw, plastic dowel, rail pad, railway insulator, rail fish bolt, railway base plate, rail anchor, railway shoulder, rail bolt, flat and spring washer, fastening system of E type/SKL type/KP type/ Nabla type. Welcom to choose the railway Clip from Kunshan ALEX Railway Fastening Co., Ltd.
Our Service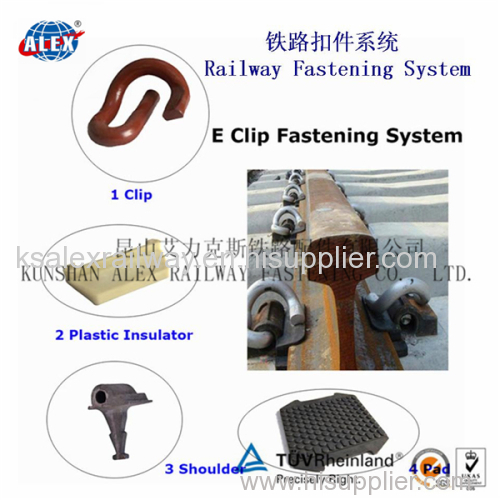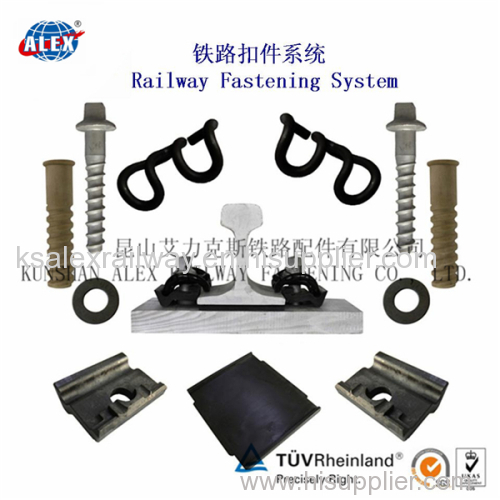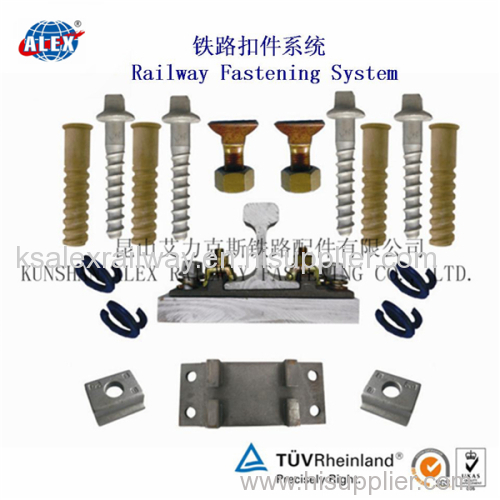 Kunshan Alex Railway Fastening Co., Ltd manufactures railway fasteners and standard components. As a leading railway fasteners manufacturers in China,with production license of Chinese railway Ministry, advanced technology, high precision inspection instruments and service, our products have been widely exported the USA, Germany, Spain, Japan, Australia, Italy, Netherlands, Belgium, Poland, the UK, India, and South Africa etc.

We can provide products according to customers drawings and samples.Our main products are as following:
1. Screw spike/Coach screw/Drive screw/Sleeper Screw, Dog spike/Railroad spike/Lock spike/Cut spike,etc.
2. Rail clip/ Tension clamp/ E, R, SKL clip/ Pandrol clip/ Deenik clip
3. Swivel Bolts/ Track Bolt/ Special bolts/ U bolts/ J bolts/ Anchor bolts/ Foundation bolts/ Stud bolts/ Rod bolts/ Curved bolts/ Tunnel bolts
4. Tie plate/ Base plate / Rail plate/ Rail fixing base/ Rail Pads/ Sole plate/ Sole pad
5. Fish plate / Joint bar / Rail joint/ Splice Bar
6. Track bolt/ T bolt / Rail bolt/ Clamp bolt/ Inserted bolt/ Clip bolt/ Fish bolt/ Square bolt/ Rod bolt /Rail joint bolt
7. Clamp plate/ Rail spring clamp/ Anchor plate/ Steel clip
8. Rail Shoulder/ Rail sleeper Inserts/ Rail Anchors for rail sleepers
9. Plastic dowel / Guide plate/ Nylon insert
We are trying to supply the best products at the best price!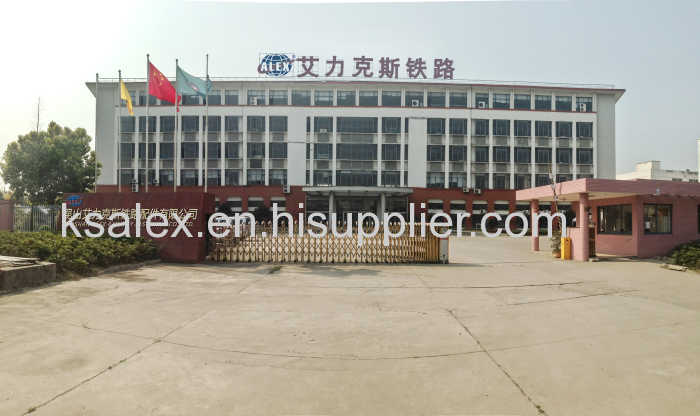 Railway KPO clamp plate