molybdenum boat
The purity is more or less 99.95%, used for sintering and annealing of both metal and nonmetal materials in reduction atmosphere, also used as sintering boat for powder products
1,mo content: Over than 99.95%.
Density: Over than 10.2g/cm3
Diameter: 100-220 mm
Height: 100-400 mm
Melting point: 2625°C
2. Surface: It can be supplied in a shiny, matte or as-rolled condition;
depend on thickness and width parameters.
3. Aplications:
Molybdenum boat purity more less 99.95%, used for sintering and annealing of both metal and nonmetal materials in reduction atmosphere, also used as sintering boat for powder products
In the missile industry Molybdenum is used for: nose cones, high temperature structural parts,nozzles,leading edges of control surfaces, support wanes,re-entry cones, and heat radiation shields.
In electronics Molybdenum is used for:cathodes,magnetron end hats,X-ray tube components, filaments, and glass-to-metal seals.
In high temperature applications Molybdenum is used for: furnace windings, structural furnace members, and containers for components.
Molybdenum boats
1,Size: On your request
2,Material: Mo-1
3,Density : 10.15-10.2 g/cm3
4,Caftsmanship: Stamping,Bending,and Welding.
5,Usage: Can be used in different directions
6, Operating temperature: Above:1400°C-1900°C
7,Surface: It can be supplied in a shiny, matte or as-rolled condition;
depend on thickness and width parameters.
8,Advantage of our Molybdenum boats:
1,specially precise forming technology for boats body .
2,uniform grain with densified microstructure ensures longer life time .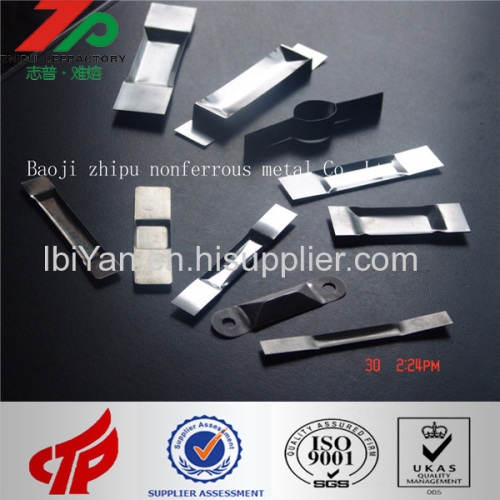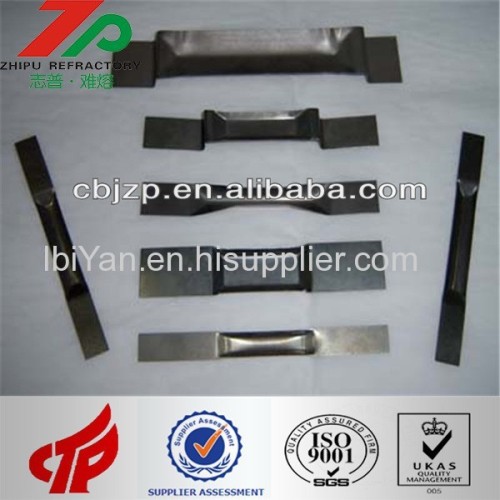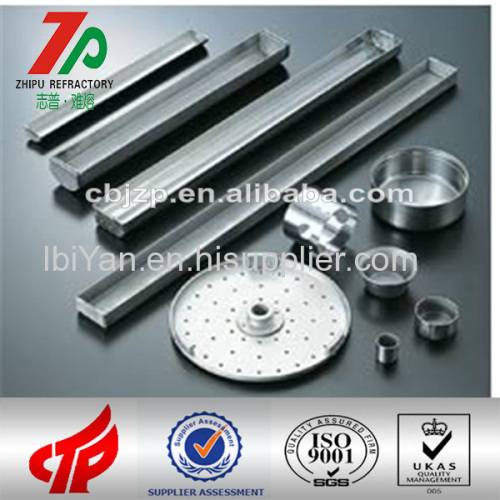 Company Information
Baoji Zhipu Non-Ferrous Metals Processing Co., Ltd. was established in the beginning of 2003. Through 10 years of development, our company is concentrating on deep processing of new material, especially on hard-to-be-melt metal material. The tungsten, molybdenum, tantalum, niobium, zirconium and titanium are made as raw materials for development, production and fabrication.
The Company mainly products: the billets, plates, sheets, foils, discs, bars, rods, wires, tubes, cakes, rings, target, electrode, crucible and other downstream products of Tungsten, Molybdenum, Tantalum, Niobium, Zirconium, Titanium, Nickel and other rare metals materials . With professional technological development and manufacturing ability, we devoted to refractory metals downstream products.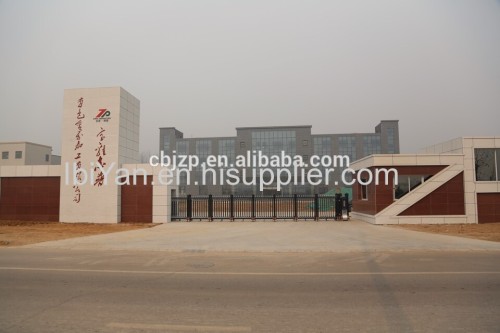 Please contact me if you have any questions.
Email:18391710550@qq.com