Products
:
OEM CNC turning hardware parts

Decription
:there are parts made in all kinds of metals,such as carbon steel AISI 1010,1020,1045,SAE1040,
4140,4340, mild steel,easy cutting steel 1214,12L14,1215,stainless steel AISI303,304,316, 316L,
aluminium 6160,copper or brass...
Main processes
:
forging
or
casting
,
machining
(turning,milling or grinding), surface treatment(plating) or
heat treatment, anti-rust protection.
Machines available
: lather,
cnc lather
,cnc milling, grinder
,
cnc center
, wire cutting,
Quality control faclities
:
CPJ-300 projector,
HR-150DT hardness,
TR200 roughness test,
EV2515
projector,
VMT250
projector,
Height meter,
Concentricity tester,Runout meter,
VA-640 micro-Vikers hardness
tester,etc.

Application
: they are widely used in all industrial,such as machinery,aerospace,sanitation,automobile...
Tolerance
: depends on drawing requirements, the highest tolerance we're doing is 0.005mm.
Quality control flow
: material in, inspection,lable and record;
mateiral storage and distribution, lable and record;
process and supervise according to
Control Plan
at operation spot;
randem quality inspection by QC
quality inspection in quality department before putting in warehouse
Process FMEA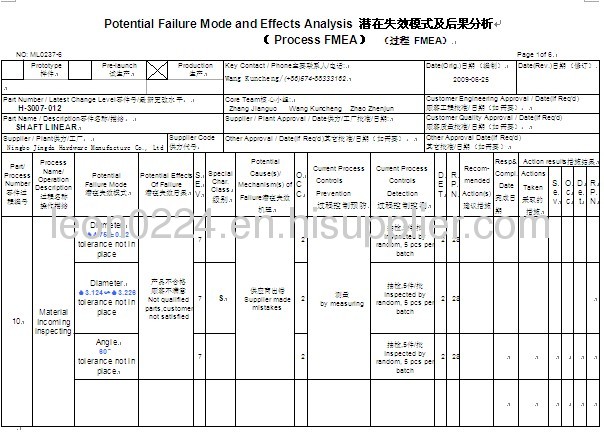 Part Submission Warrant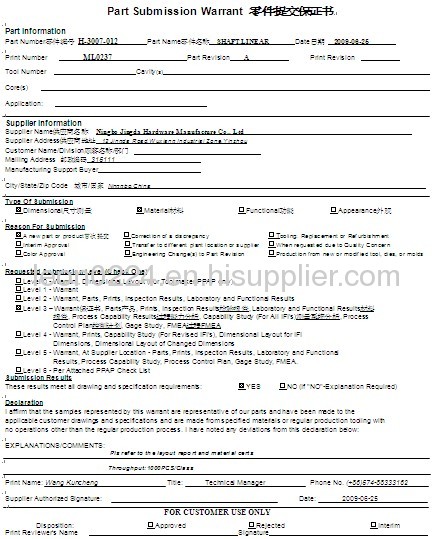 Process Flow Diagram
Control Plan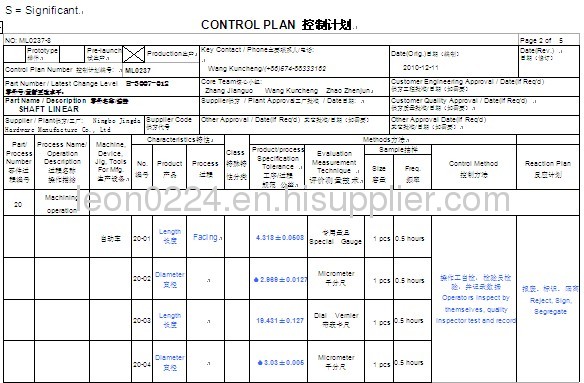 if
CPK
analyse required,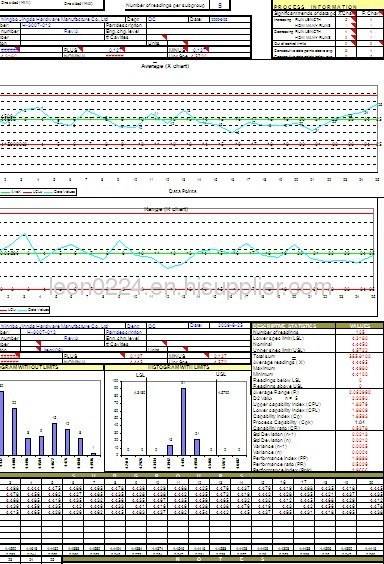 Packing:
OEM CNC turning hardware parts
/carton/wood pallet
Lead time: 20days for initial samples or prototype
30-40days for first regular purchasing order
20days from the second orders