Temporary wire mesh fence panel
About Temporary wire mesh fence panel Information
The Temporary wire mesh fence panel is used for fencing off construction and industrial sites and events.
Temporary wire mesh fence panel protects against theft and vandalism, keep children and unwanted persons out of dangerous site and enables access control of visitors to events.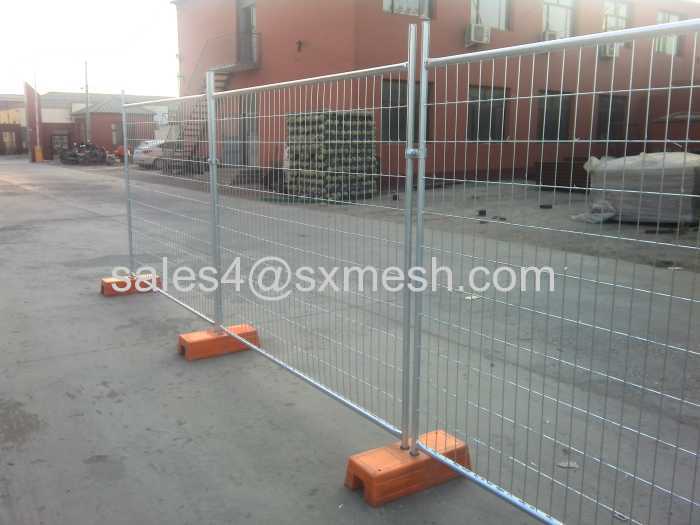 1. Temporary wire mesh fence panel:
Our Heavy Duty Temporary wire mesh fence panel are designed for long life and repeated use.
They incorporate an anti-climb weld mesh infill and are entirely hot dipped galvanised to Australia Standards.
Specification:
Panel size: 2100mm(H) x 2400mm(L)
Frame : 32mm O.D.
Infill mesh : 4mm horizontal, 4mm vertical
60mm x 150mm spacings
Finish: Hot dipped galvanized to Australia stand - 42 Micron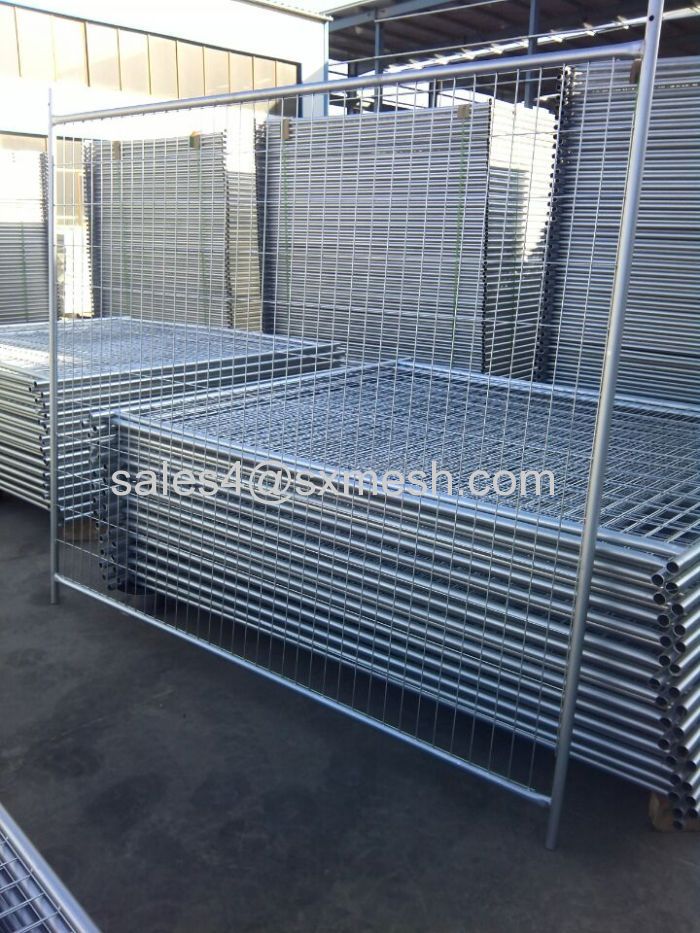 2. Temporary wire mesh fence panel Clamp:
High quality Temporary Fence Clamps used to fasten the panels together.
Hot Dipped Galvanized to Australia Standard - 42 Microns.
Specially moulded and 4mm thick for additional strength.
3. Temporary wire mesh fence panel plastic block:
The temporary fence base design for our Budget Temp Fencing System , is a half mould encased concrete foot with blow moulded UV stabilised HDPE plastic. This is a highly visible, durable and stable product and can last up to 10 years.

1. Durability in harsh environments.
2. Easy connections with our fencing panels.
3. Highly visibility - vivid colour.
4. UV protection and anti-aging treatment of base.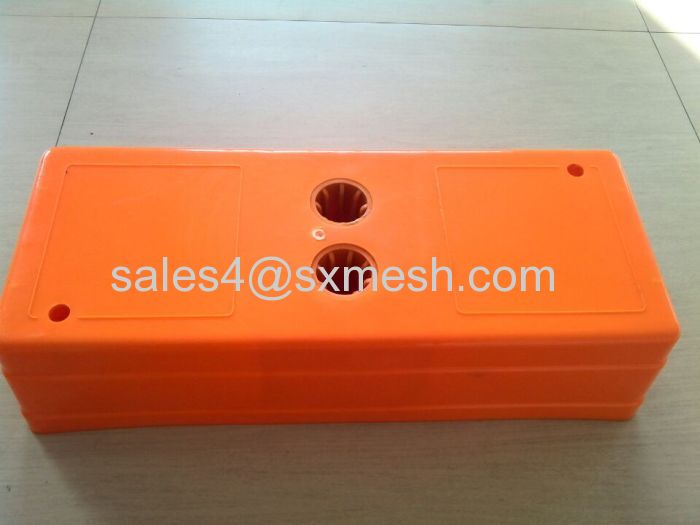 Temporary wire mesh fence panel Installation: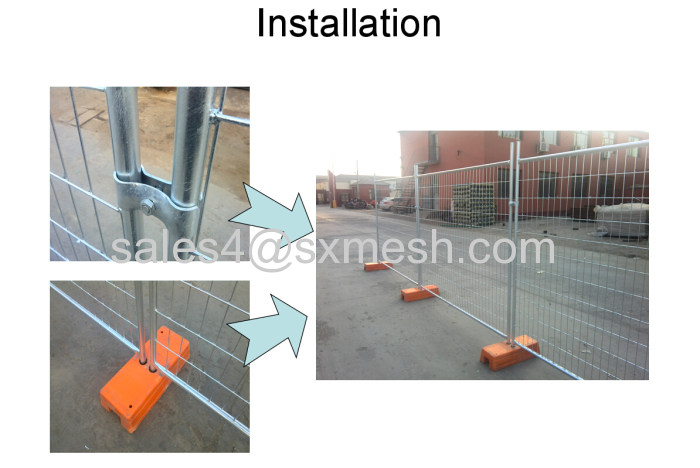 Temporary wire mesh fence panel Processing Technology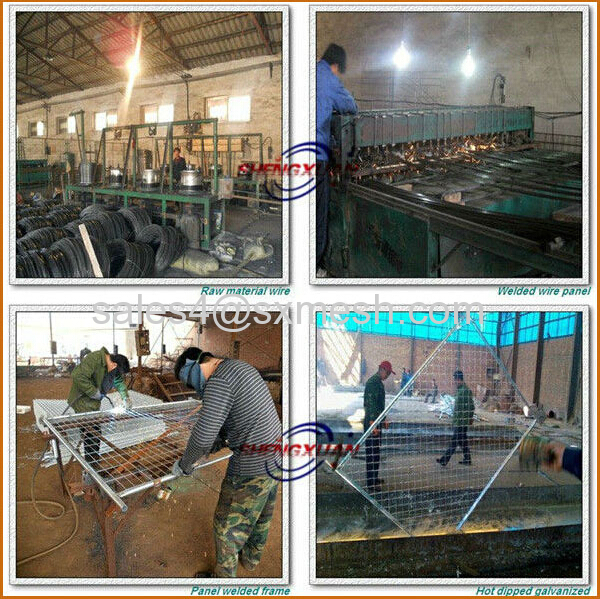 Temporary wire mesh fence panel Packaging: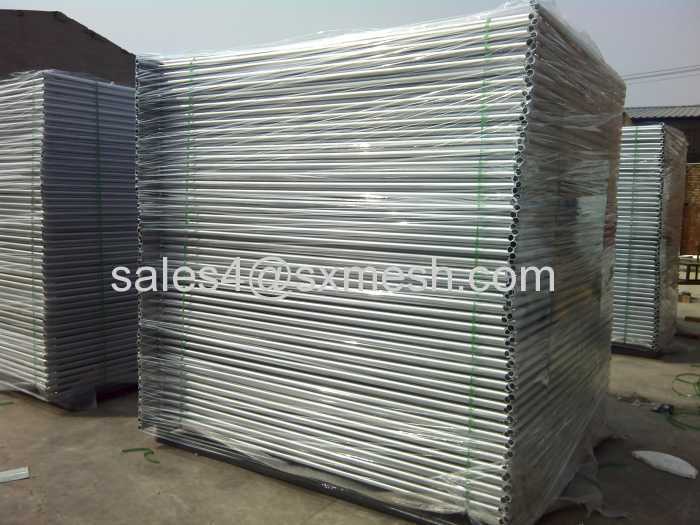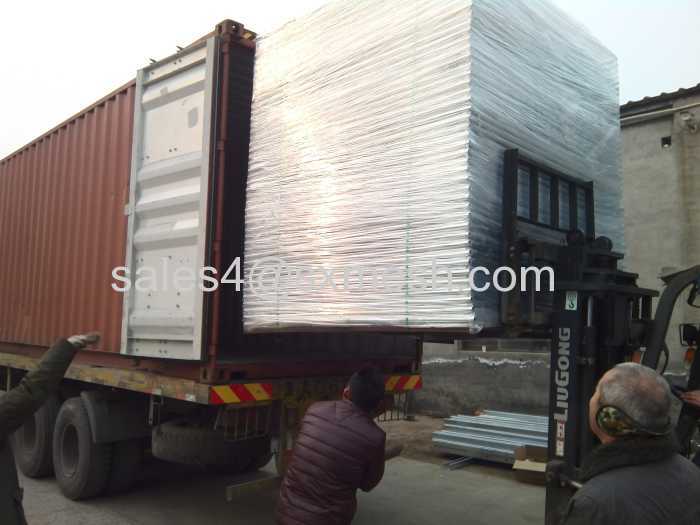 Contact: Mr.Tian Guang ( Director ),
Email: sales4 [at] sxmesh.com,
Office Tel: 0086-180 0328 7118,
Wechat / Whatsapp : 0086-180 0328 7118