5 Loop Stainless Steel Pex Radiant Heating Manifold with Adjustable Flowmeter
Size: 1" (DN25)
Pre-assembled
Material: Stainless steel 304
Height of main tube: 40.7 mm+/-0.2
2-13 ports can be selected
Distance between outlets: 50 mm
Threaded of branch tube: 1/2"
Supply manifold with flow regulators (0,5-5 l/min) for each loop.
Return manifold with balancing/shut-off valves for each loop.
2 pcs Chrome plated steel mounting brackets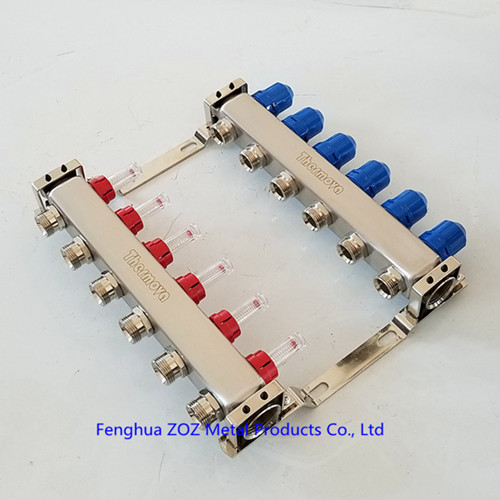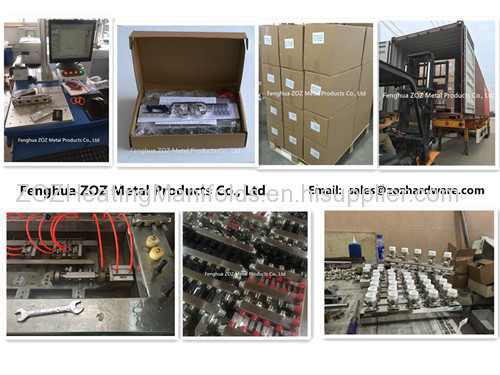 Fenghua ZOZ Metal Products Co., Ltd., located in Ningbo China. is principally engaged in radiant heating systems products R&D, design and manufacture machining, assembly and Installation service. products included brass floor heating manifolds, stainless steel underfloor heating manifolds,underfloor heating accessories,CNC machining parts,ect.
Our is high quality underfloor heating system products manufacturers,exporter.
A warranty of 10 years applies to the all stainless steel manifolds , warranty of 3 years applies to the manifolds accessories.