NEWARE motorcycle battery testing system specification:
Description

Product Specification

AC Input

AC 220V±10% 50Hz

Power

7089

W

Resolution

AD: 16bit; DA: 16bit

Impedance Input

≥1MΩ

Voltage

Measuring Range

Charge: 25mV~5V

Discharge: 25mV~5V

Discharge Min Voltage

2.5V

Accuracy

± 0.1% of FS

Stability

± 0.1% of FS

Current

Range

Charge: 200mA~100A Discharge: 200mA~100A

Accuracy

± 0.1% of FS

Stability

± 0.1% of FS

Power

Output Power Per Channel

500W

Stability

± 0.2% of FS

Time

Rise Time

20ms (0~Full Range)

StepTime

≤ (365*24) hour/step

Time Format 00:00:00 (h:min:s)

Data Acquisition

Intervals

Time interval Δt: (1s~60000s)

Voltage interval ΔU: (25mV~5V)

Current interval ΔI: (200mA~100A)

Frequency

10Hz

Charge

Modes of Operation

CCC, CVC, CC & CVC,CPC,CC&CCC

End Conditions

Voltage, Current, Test Time, Capacity

Discharge

Modes of Operation

CCD, CPD

End Conditions

Voltage, Current, Test Time, Capacity

Pulse

charge

CCC ,Constant power mode




Discharge

CCD,Constant power mode




Min Pulse Width

500ms

Automated Switch

Automated swith from charge to discharge for each pulse

End Condition

Voltage, Test Time

DCIR testing

Support DCIR testing

Cycle

Loop Measure Range

1~65535 times
Neware Product-Equirment Architecture: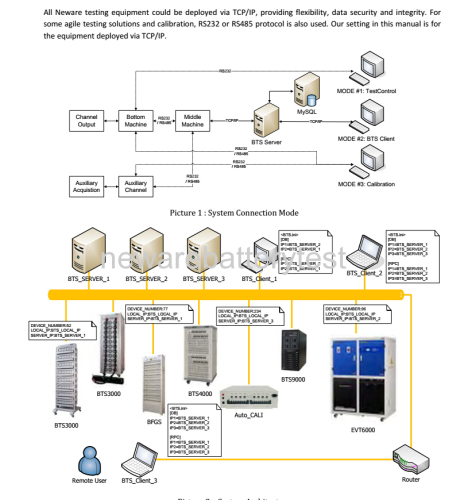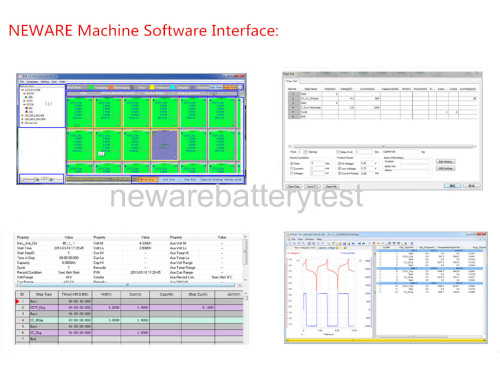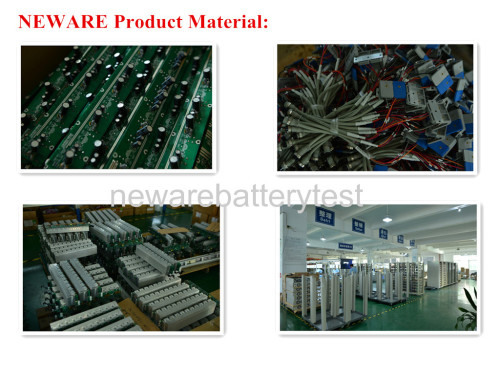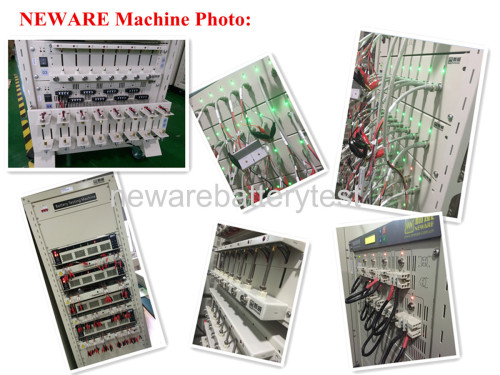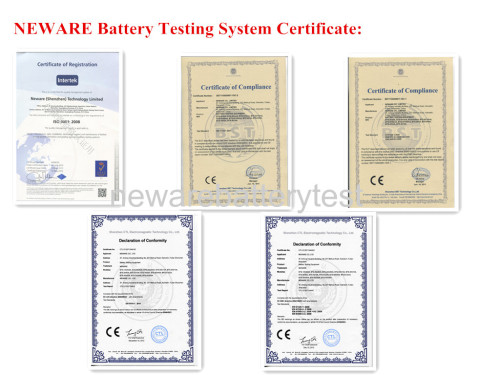 Our advantages:
1.Reasonable Price, standarbale and Reliable Product.
2.Improve the quality and life expectancy of your products
3.Work Performance more effective and efficacy
4.16years innovation guarantees you a in better future.
Motorcycle battery testing system Warranty and Customer Service:
Neware warrants its equipment for 1 year from shipment, to be free from defects in workmanship and material. For some other consumptive materials, like battery clamps, we provide a 3-month warranty. This warranty, including customer service support and software licenses, is not transferable. Meanwhile, we provide lifetime software update
service to help your equipment optimized in its best status.
We provide below customer services:
1.Free Technical Training.
2.Free Service Call Service.
3.Testing Service.
4.Calibration Service.
Payment: T/T or Western Union in advance or 30% deposit,balance before shipment.
Shipment:
Shipment way: DHL, UPS, FedEx, EMS,etc. Once we ship the goods, we will provid you the DHL/UPS tracking number next day.
Shipping Charges: Shipping rates quoted are estimates only. Shipping charges are calculated by our courier's automated system.
Shipping Delays: We do everything we can to meet the delivery time specified for each product, however occasionally delivery times may be affected by factors beyond our control and cannot be guaranteed. We will inform you if we become aware of an unexpected delay.