8M rubber timing pulley belt for timing pulley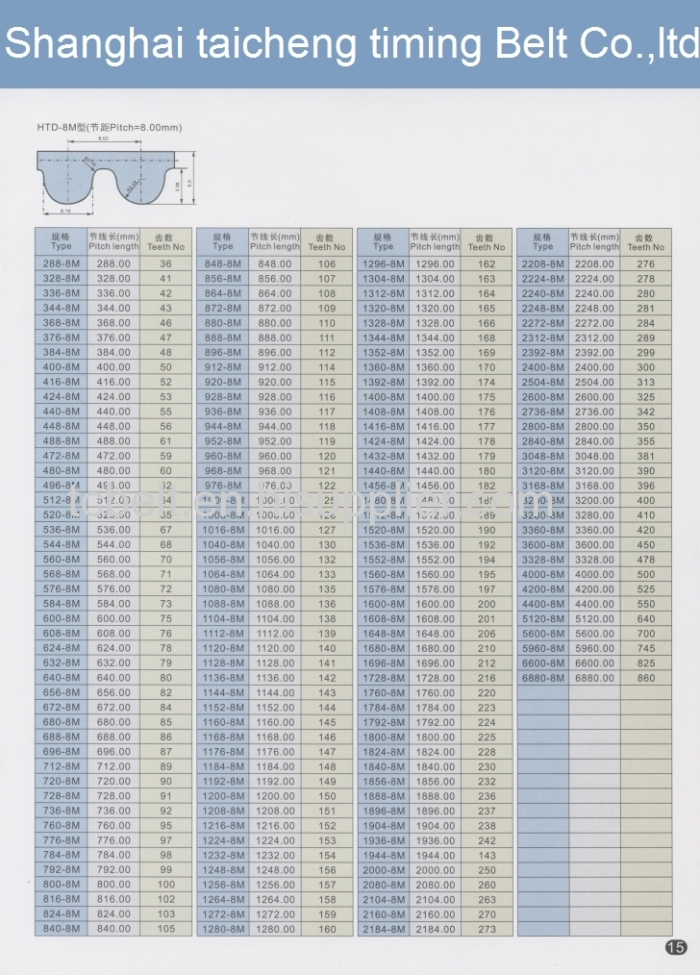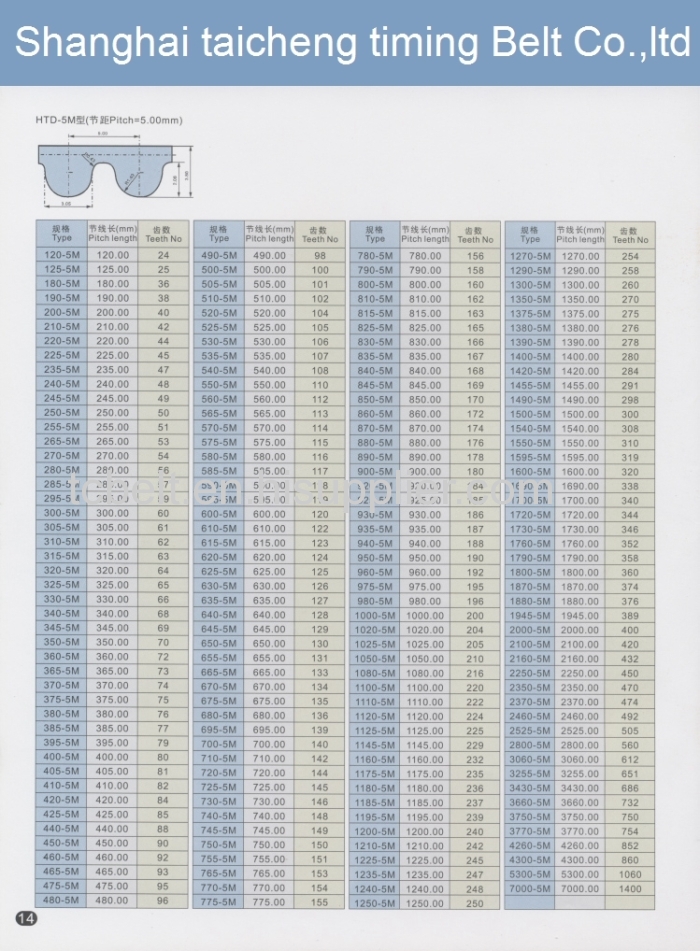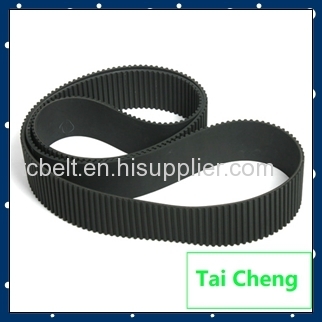 7) Other products specification
Type

Pitch Pb(mm)

Tooth height ht(mm)

Belt thickness hs(mm)

Angle β°

HTD

2M

2

0.75

1.36

3M

3

1.17

2.4

5M

5

2.06

3.8

8M

8

3.36

6.00

14M

14

6.02

10.00

20M

20

8.4

13.20

STPD/STS

S2M

2

0.76

1.36

S3M

3

1.14

2.20

S4.5M

4.5

1.71

2.81

S5M

5

1.91

3.4

S8M

8

3.05

5.3

S14M

14

5.3

10.2

RPP/HPPD

2M

2

0.76

1.36

3M

3

1.15

1.9

5M

5

1.95

3.5

8M

8

3.2

5.5

14M

14

6.00

10
8) About our company
ShangHai Tai Cheng Timing belt Co.,ltd is fully dedicated to research, develop and produce the synchronous drive products in China, Tai Cheng offers various specifications of the industrial rubber synchronous belt, multi-wedge belt, automobile belt, double side synchronous belt, PU timing belt and kinds of pulleys. The products have been widely applied in the mechanical drive such as textile, machine tool, tobacco, communication cable printing, packaging, foodstuff, jet-express, sewing, electrical household appliance, petro-chemicals, sporting equipments, caring etc. No matter to the individual driving projects, systematic solution, or to satisfy the special requirements, provide the perfect and professional support, Taicheng always has the outstandingly performance.
Our belt and pulley which include MXL, XL, L, H, XH, XXH, T2.5, T5, GT5, AT5, T10, GT10, AT10, PT10, T20, AT20, HTD (3M, 5M, 8M, 14M, 20M), S2M, S3M, S4.5M, S5M, S8M, S14M, S20M, 8YU, GT8M and other specifications of the synchronous belt, synchronous pulley, we also can produce special belt and pulley as per customers' requirement.
We insisit on the principle 'High quality, best service, technical innovation and Integral trade, competitive price " to establish long term business relationship with customers,if you have any inquiry please do not hesitate to contact with us !