Free custom Vinyl Eggshell sticker.Destructible labels
1.Product Description
Eggshell Stickers is one kind of way to express the ideas and the imagination for the young and the artist.They design the special pattern to show their inner thoughts.The sticker also has the common feature of the destructible vinyl,if an attempt is made at removing the label from its application it will be destroyed and unable to be used again.
In recent years. This special paper have been Crazy used in Eggshell/graffiti stickers. Made into various shapes and Printed beautiful color pictures. The users do what they want to do. they are artist, make the city more colorful Many people listen to I recommend it. Fall in love with it immediately.what about you?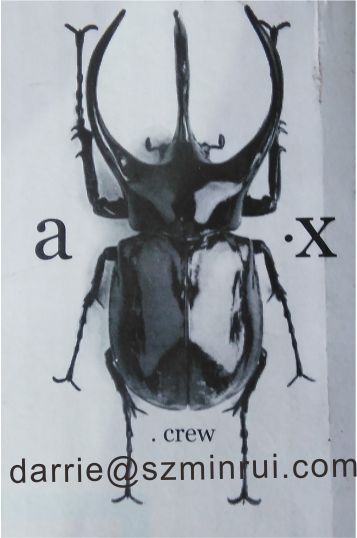 You can get more detailed information from following charts:

Label Name

Breakable Eggshell Labels

Custom labelprinting:

we can produce different custom labels,including

eggshell labels,warranty labels,tamper evident security labels,

and void labels and common coated labels,and hologram labels,destructible holofram labels and etc.

Packing

in rolls:per roll per carton/ 6 pack per pallet

in sheets: 100 sheets per pack / 50 pack per pallet

shipping:

by door to door express or by shipping,it is according to your requeats.

Adhesive:

water-proof SENSITIVE strong adhesive

color:

this label is green,but can be customized

Coating Thickness:

0.025±0.002mm

shape:

round,rectangle,square and so on

Dry Coating Weight:

50±2g/square meter

payment:

paypal,west union,T/T

Tensile Strength:

9.0kg/15mm

Die Cutting:

good

Elongation:

2‰----4‰

Breaking Strength:

5.0kg/cm²

Color:

white or you could custom other colors

Solvent Resisrance:

good

Smoothness and printability :

good

Smoothness and printability :

good

Release Force:

≥8N

Temp Range:

-5---40°C

Holding Power:

24 hours

contact:

skype:Live:darrie_11
Breakable Eggshell Labels is made from Ultra Destructible Vinyl,So just same with its name it has breakable covert.As the name of it,it usually design by the customer self.Our factory in order to meet any customers' needs,provide free service of desgin.But be differ from other Warranty Stickers,Tamper Proof Seal Stickers,the EGGSHELL STICKERS usually use to show the art thoughts of the youth.It print the some words in the cover of EGGSHELL STICKERS to show differences from other stickers
These eggshell Vinyl stickers were some of the customized designs for our customers,You could custom any size , any shape and any colors as your printing designs.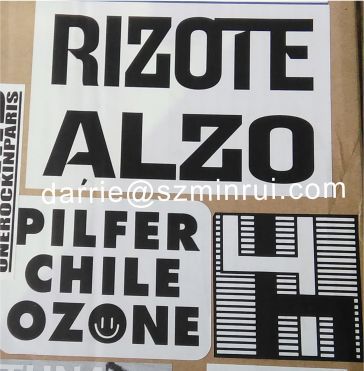 For special usage or requests, we have some different way of printing the egghell stickers as below:
For Sun-proof, no faded eggshell stickers, you could choose sun-proof ink printing

for water resistant, you could choose coat the eggshell stickers with transparent indestrucible lamination, then the lamination is indestructible but the eggshell stickers below this are also fragile destructible

Usually we printed eggshell stickers with the destructible label materials face thicknees of 100micron±10micron and you could also ask for thicker face around 120micron as your stickers

We will choose the best fragile model according to your temperature if there weren't special requests

Some special eggshell sticker shows below:

Custom Sun Proof Black Ink Printing Eggshell Stickers, Self Egg Shell Stickers Destructible Security Eggshell Vinyl Stickers




This kind of Breakable Eggshell Labels is colorful.It is single color printed,white coated and red print.The pattern is just like one's face.It is very special.You can design the other intersting pattern if you want.As its name,the adhesive is permanent.Once it stick on the surface,it is not possible to peel it completly.It must break into tiny pieces like eggshell.

The bigger Breakable Eggshell Labels print the black wave and trangle ,some words on facestock.It is very special to differ with other Eggshell Stixkers.

We provide you free customied service to design your own patterns,size,color.The Breakable Eggshell Labels is just one time use for its destructible materials.Any attempt try to remove the sticker,the sticked label will break into tiny pieces.The strong adhesive glue ensur the Eggshell Stickers can stick well on any clean surface.




Notice when using Breakable Eggshell Labels:

The facestock is very fragile,it is impossible to remove without destroying it.It has the strong adhesive to ensure the unremove of the sticker. You can see very clearly the notice it printed.You also can according your ideal to custom your only Eggshell Stickers. When you use it ,you should notice you'd better stick it on the smooth surface to ensure the label full stick(the best time is 24-48 hours).The sticker will broke into pieces when you try to remove it away.we can accord your requirment to design your own fragile grade.we have four grade can be choosed.




How to choose the Breakable Eggshell Labels?

1)According release liner:White coated and glassine

2)According the cover paper:Matte Ultra Destrucitble Vinyl,Glossy Destructible Vinyl,Unique Ultra Destructible Vinyl

3)According the usage: Weatherproof Eggshell Sticker,waterproof eggshell stickers,"Hello my name is" eggshell stickers

4)According print color:Black Printed Eggshell Sticker,Colored Eggshell Sticker

Our factory's integration allows that we can provide product for better quality and lower price than our competition,and our greater control of the supply chain can make sure the stability of supply and quality.So,if you have ideals,just contact us.


The test of the Eggshell Stickers:

You'd better stick it for enough time to make sure the good effect of adhesive.




The raw materials of EGGSHELL STICKERS:

Usage of Eggshell Stickers:

We can see the Eggshell Stickers everywhere in the street,in the wall and so on.It's difficult to remove and peel it.It present the graffiti lovers different ideas.

Four fragile grade to choose:

Frangile grade

Suitable conditions

A

for small sizes labels and for the straight corners labels.These models

cannot be die cutting,because the facestock is too frangible

B

can be die cutting by hands (not by machine)

C

can be die cutting by MACHINE

D

for cold temperature


Our company has the strict product management mechanism,we can promise that products which we delivery must be passed the quality test.In addition to the Pearl River Delta of Shenzhen,Minrui has been actively explored and expand international and other provincial markets.Nowdays,our company has a long term business relationships with several foreign countries like Singapore,Vietnam,Indonesia,Malaysia,Japan,South Korea and so on.Our products have passed MSDD,SGS and Reach 138 test.

If you do not sure what kind of the sticker you need,just contact us,we will try our best to help you choose the suitable products.you can contact us via:skype:Live:sky_1586.we will reply you as soon as possible.




We are also workable for followings:

Labels

Security Calibration Labels,

Custom Warranty Stickers,

Tamper Proof Seal Labels,

Security Asset ID Labels,

Security Bar code & QR Code Labels,

Hologram Stickers,

Laminated Destructible Labels,

Eggshell Stickers,

Transparent Destructible Labels,

Water Damaged Destructible Labels,

Special Self Destructive Stickers,

Security Address Labels,

Instructions:Tamper evident destructible labels arr unique tamper proof security labels for excellent high bond adhesion and conformability to smooth or curved irregular surfaces



tamper evident warranty stickers

When the destructible labels are tampered against removal and are easily damaged, causing cracking and cause multiple chipping effect in tits and bits leaving behind the evidence of tampering

These tamper evident destructible labels are great for use on electronic equipments, appliances, rental equipment, computers, laptops and instrumental or machinery repairs when you need to prevent undetected access

These destructible labels or stickers cannot be switched to another piece of equipment without tamper detection being evident

Glassine liners with Common white liners:

But the destructible labels are not only for this way,they could be in many designs,because the printing effect is good,you could add any designs into the labels for protecting your private products from tampering!

Please just tell us some ansers to questions below:



We could offer you valid quotation according to your answers above,please send us your enquiry from our contact information!
Waiting for your kindly enquiry!
We are the manufacturer of the destructible vinyl label materials,custom destrucitble labels will be in good quality and nice price!



>>Some destructive labels with different designs as below:

Ultra Destructible Vinyl Lables

Destructible Vinyl Labels is a kind of tamper evident labels. This label will break into pieces(bit by bit) when someone tries to remove it.Common uses include asset tracking or warranty marking such as Ultra Destructible Vinyl Asset Labels, Warranty Stickers. We could print different Destructible Vinyl Labels for you, Destructible Address label,Data label,VOID sticker,Warranty tags,Brand Labels,Barcode Labels and so on.

Tamper evident security labels using ultra destructible materials, typically PVC (vinyl) or acetate are one of the most established techniques to ensure that a label cannot be removed and reapplied at all. If you are looking for labels cannot be easily tear off one time,please choose these labels.

We are a manufacturer and leader of destructible vinyl material and own 70% market in China.

We could produce many different custom adhesive labels for you, quality and timeliness can be promised !

Competitive Advantage :

1)we are the biggest and best professional maufacturer of ultra destructible vinyl and own 70% market in China (ultra destructible vinyl is the materials for destructible labels)




we have patents for these destructible label materials, we studied out lots of different destructive label materials for different use by ourselves. No one other company could do these kind high quantity ultra destructible label materials in China.

We have more than 14 years-history for manufacturer destructible eggshell sticker materials.

You could custom the special ultra destructible label materials from us according to the real condition.

We have storage and the leading time is very short in 1-2 days for common used models destructible label materials no matter you want the materials in rolls or in sheets




2)we have a sub-company major in producing custom adhesive labels,that can be proof the leading time and quality.




The desructible eggshell label materials are including many different kinds, including different fragile grade, different face thickness and the ect. Not the more fragile the better.

Fragile grade choice is accorting to your label size, temperature, and how will you use these stickers.

For special finsihed, we offer transparent lamination or varnish or sun-proof ink printing or silkscreen printed according to your designs and the requests




3)our salers could offer you designs and give you professional suggestions before printing,that would be great for saving much time of you!




Shape of Sticker:

Quantity:

Size of Sticker:

Ink Colors:

Label Material:

Label Coating:

What material are you apply the labels to?




And any other reuqests?

Could you please show us the design?

For Customers ( Inquiry Including Informations )

Material

Vinyl / Paper / Hologram / Void /

Ultra Destructible Vinyl ?

Design

Size / Shape / Colors / Printing Content ?

Quantity

What the quantity do your want ?

Useage

Will use on what products ?

Shipiping

Address

We only know the shipping address,then

can give you freight cost.

Special Requirement

Waterproof / UV resistant /

High Security ?

For the benefit of the customer,we want to know these information then

can give you the accurate price,

so please kindly notes,when you send inquiry to us,please indicate the

above information.

Thank you in advance!^_^

We offer different sizes, colors, brittle,and pattern design to meet

your satisfaction. Please do not hesitate to ask any question that you

may have. Waiting For your Contact: Email:darrie(at)szminrui.com

or Skype:live:darrie_11




Our Service

1.We are one of the top manufacturer in Shenzhen China. We guarantee you

high quality and competitive price.

2. We offer Professional OEM services

3.Controlling of the cost and quality and delivery time to reach win-

win cooperation.

4. Detailed photos of every process to make customer feel safe.

5. Tracking the package everyday to make sure arrive in time







2.Payment

We usually use the ways of T/T,paypal,western union.But your other needs can contact us.




3.Packaging & Shipping

Packing details:

Master roll size / jumbo roll size : 1070mm (wIdth) x400meter (length)
Roll size form : MOQ 200meter for length and roll width could custom from 50mm to1070mm
Sheets size form: sheets size could be customize







5.Company Information

As a professional manufacture of ULtra destructible vinyl material,Shenzhen Minrui adhesive products Co.Ltdcovers an area of 20000 square meters industrial park .With two production bases in shenzhen and shantou

respectively,we own shenzhen Dechangyuan investment consult Co.,ltd.and minrui paper products Co.,ltd.

minruihas it's own products with the proprietary intellectual property rights-ultr destructible papers

formula and relevant manufacturing process.With more than ten types of products,our company is able to

produce various destructible lables with differents fragility,viscosity,brightness,smoothness,color

thickness and the etc.




6.FAQ

1.What's the MOQ?

It according your design.Different and pattern may have the different result.But usually it's 1000 pieces.

2.What's your standard size?

We can produce different size to meet your needs.Any size is ok,just tell us you want.

3.How can I get your quotation?

You just need to tell us the specification of the product,size,and quantity you need.If you really not sure which kind you need,you also can get the help from us to choose the most suitable labels.

4.How about the delivery time?

We normally will delivery 3-7 workdays after the payment confirmed.

More detailed information you can contact via:skype:Live:darrie_11