Minrui Smile Face Adhesive Breakable Sticker Paper Label Destructive Eggshell Stickers
Minrui is the biggest factory of producing ultra destructible vinyl,it occupy 75% of the China market.The quality of our products is belivable and environment friendly.It has passed SGS.ROHS.The quality of our company is the best in China.We have many kinds of destructible vinyl labels .We also can produce different fragile grade,size, and patterns labels to meet your needs.We have majored in it for 13 years.You can trust our quality and faith.As we are a factory ,we can achieve fast produce,fast delivery fast reply.If you feel free ,please contact us via:skype:Live:sky_1586 or eamil:sky(at)szminrui.com
Product Description
Eggshell Stickers is one kind of way to express the ideas and the imagination for the young and the artist.They design the special pattern to show their inner thoughts.The sticker also has the common feature of the destructible vinyl,if an attempt is made at removing the label from its application it will be destroyed and unable to be used again.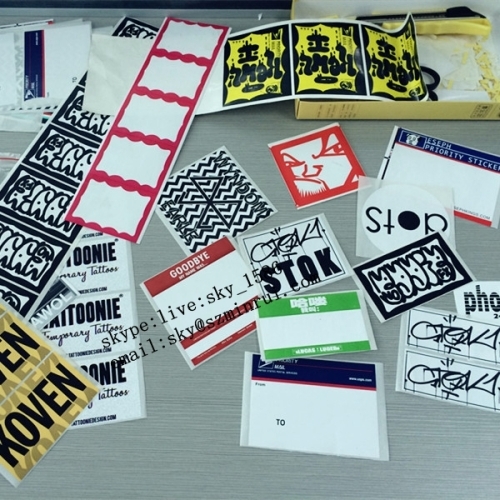 You can get more detailed information from following charts:
Label Name
Custom Printed Vinyl Eggshell Stickers, Breakable Sticker Paper Label
Custom label printing:

we can produce different custom labels,including

eggshell labels,warranty labels,tamper evident security labels,

and void labels and common coated labels,and hologram labels,destructible holofram labels and etc.

Packing

in rolls:per roll per carton/ 6 pack per pallet

in sheets: 100 sheets per pack / 50 pack per pallet

shipping:

by door to door express or by shipping,it is according to your requeats.
Adhesive:
water-proof SENSITIVE strong adhesive
color:
this label is green,but can be customized
Coating Thickness:
0.025±0.002mm
shape:
round,rectangle,square and so on
Dry Coating Weight:
50±2g/square meter
payment:
paypal,west union,T/T
Tensile Strength:
9.0kg/15mm
Die Cutting:
good
Elongation:
2‰----4‰
Breaking Strength:
5.0kg/cm²
Color:
white or you could custom other colors
Solvent Resisrance:
good
Smoothness and printability :
good
Smoothness and printability :
good
Release Force:
≥8N
Temp Range:
-5---40°C
Holding Power:
24 hours
contact:
skype:Live:sky_1586;email:sky(at)szminrui.com
> > > For Custom Printed Vinyl Eggshell Stickers,Breakable Sticker Paper Label
Breakable Sticker Paper Label is made from Ultra Destructible Vinyl,So just same with its name it has breakable covert.As the name of it,it usually design by the customer self.Our factory in order to meet any customers' needs,provide free service of desgin.But be differ from other Warranty Stickers,Tamper Proof Seal Stickers,the EGGSHELL STICKERS usually use to show the art thoughts of the youth.This BREAKABLE STICKER PAPER LABEL usually have funny design and bigger size than the Tamper Evident Labels.But the common of them is one time use feature as the fragile facestock.
The full color Printed BREAKABLE STICKER PAPER LABEL is yellow and black,rectangle shape.The printed pattern is a cartoon images,smile face.The printed words show the means of smiling everyday.
When anyone see the BREAKABLE STICKER PAPER LABEL wil feel very happy and relax.The strong and permanent adhesive ensure the sticker can be used in any surface and well stick.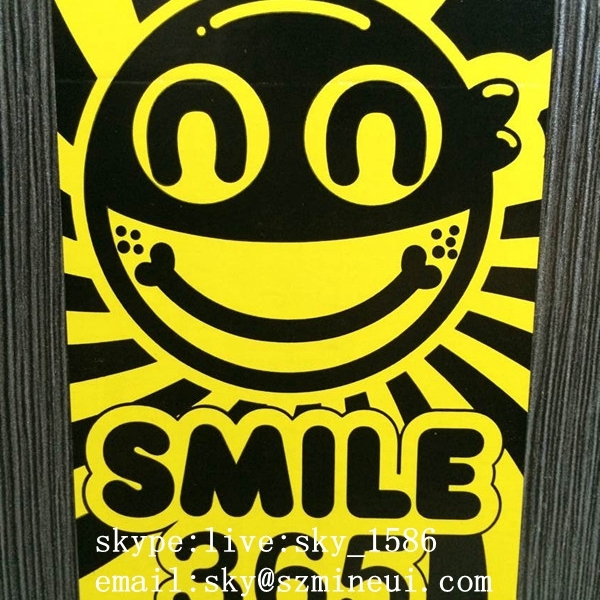 As the BREAKABLE STICKER PAPER LABEL is also a kind of Adhesive Destructive Paper,so the cover of the Eggshell Sticker is very fragile.Once applied on the surface,any attempts try to peel it off or remove it will cause the BREAKABLE STICKER PAPER LABEL break into pieces.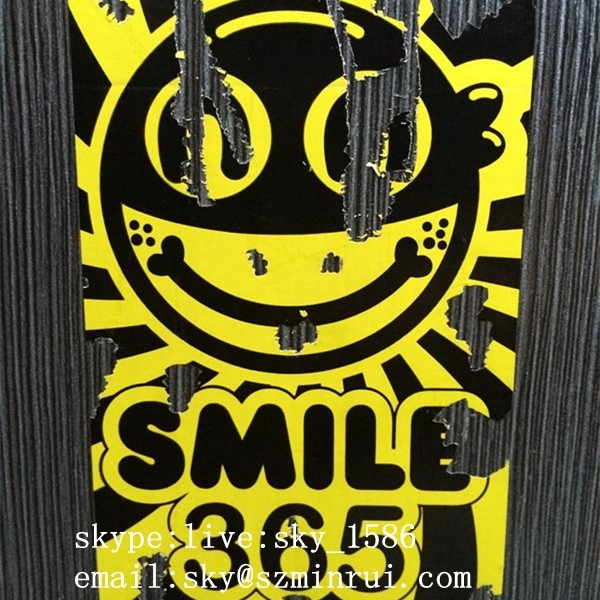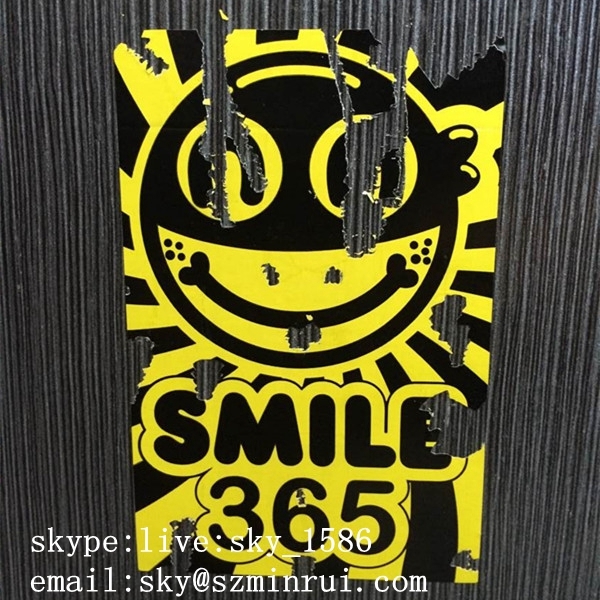 Features of Breakable Sticker Paper Label:
1)Easy to use
2)Fragile facestock
3)For art thoughts and ideas or ads on the street
4)Strong adhesive
5)Hard to peel off or remove
6)Suitable for any surface,wood,wall,paper,glass,metal and etc.
> > > Ohter Design of Custom Printed Vinyl Eggshell Stickers, Breakable Sticker Paper Label,Custom Printing Eggshell Stickers from Minrui
The single color printed Custom Eggshell Stickers is funny images,you can show your imagination to guess what it is.And the cover of the Eggshell Sticker has may blaco and white dots.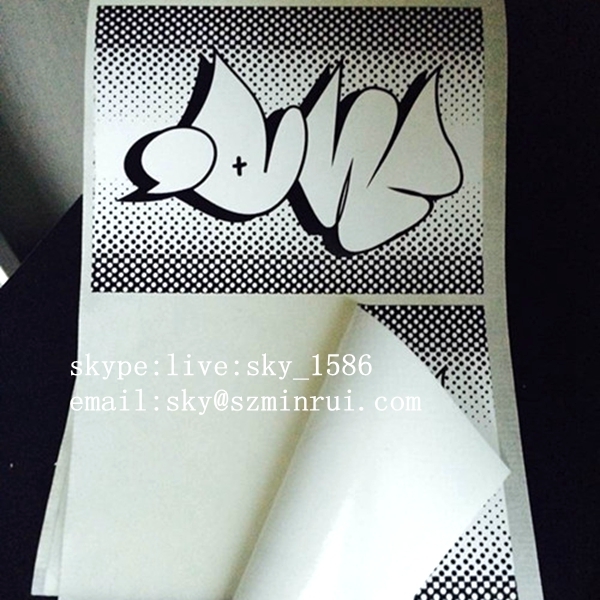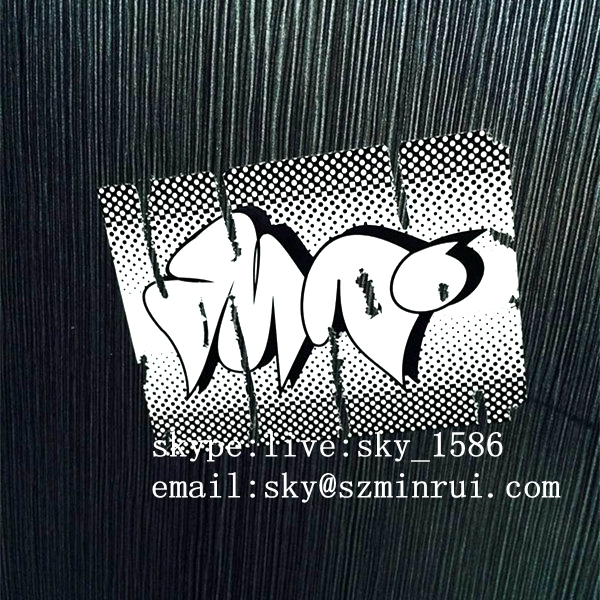 This Cheap Custom Egg Shell Stickers are the special shape of triangle,also single color printed just a image like arrow.
Colorful Printed Eggshell Stickers are rectangle,black words and yellow coated.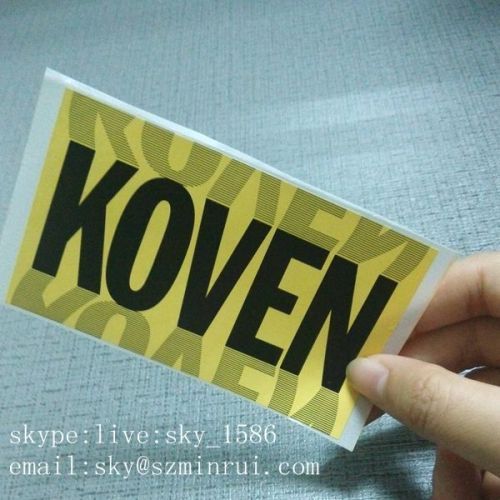 Notice when using Breakable Sticker Paper Label:
The facestock is very fragile,it is impossible to remove without destroying it.It has the strong adhesive to ensure the unremove of the sticker. You can see very clearly the notice it printed.You also can according your ideal to custom your only Graffiti Eggshell.When you use it ,you should notice you'd better stick it on the smooth surface to ensure the label full stick(the best time is 24-48 hours).The sticker will broke into pieces when you try to remove it away.we can accord your requirment to design your own fragile grade.we have four grade can be choosed.
How to choose Custom Printed Vinyl Eggshell Stickers?
1)According release liner:White coated and glassine
2)According the cover paper:Matte Ultra Destrucitble Vinyl,Glossy Destructible Vinyl,Unique Ultra Destructible Vinyl
3)According the usage: Weatherproof Eggshell Sticker,waterproof eggshell stickers,"Hello my name is" eggshell stickers
4)According print color:Black Printed Eggshell Sticker,Colored Eggshell Sticker
Our factory's integration allows that we can provide product for better quality and lower price than our competition,and our greater control of the supply chain can make sure the stability of supply and quality.So,if you have ideals,just contact us.
The test of the Eggshell Stickers:
You'd better stick it for enough time to make sure the good effect of adhesive.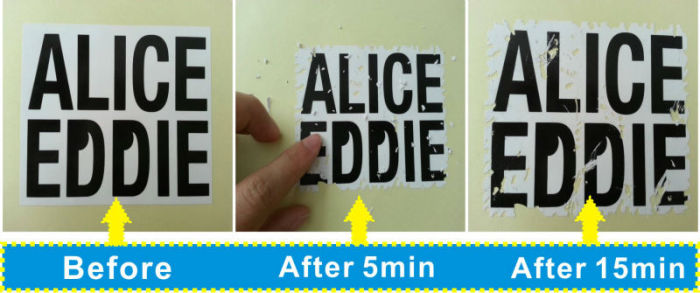 Usage of Eggshell Stickers:
We can see the Eggshell Stickers everywhere in the street,in the wall and so on.It's difficult to remove and peel it.It present the graffiti lovers different ideas.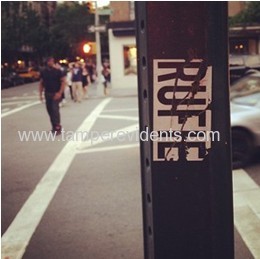 Four fragile grade to choose:
The fragile grade is inversely proportional to the easy grade of removing lefoff.If the cover is fragile,it is hard to remove gaps.
Usually the matte cover UDV has the fragile grade,other cover materials like foam,hologram,transparent should customized the fragile grade.
Frangile grade
Suitable conditions
A
for small sizes labels and for the straight corners labels.These models

cannot be die cutting,because the facestock is too frangible

B
can be die cutting by hands (not by machine)
C
can be die cutting by MACHINE
D

for cold temperature

Our company has the strict product management mechanism,we can promise that products which we delivery must be passed the quality test.In addition to the Pearl River Delta of Shenzhen,Minrui has been actively explored and expand international and other provincial markets.Nowdays,our company has a long term business relationships with several foreign countries like Singapore,Vietnam,Indonesia,Malaysia,Japan,South Korea and so on.Our products have passed MSDD,SGS and Reach 138 test.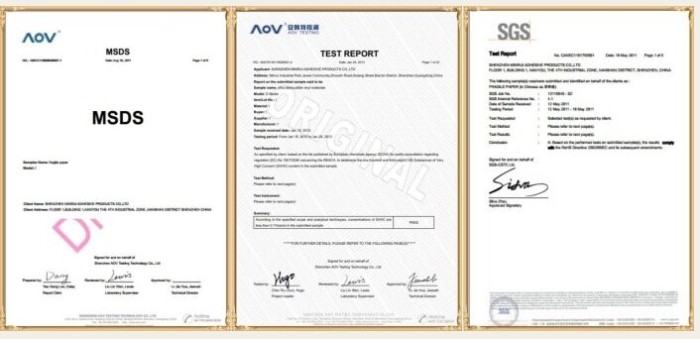 If you do not sure what kind of the sticker you need,just contact us,we will try our best to help you choose the suitable products.you can contact us via:skype:Live:sky_1586 or email:sky(at)szminrui.com.we will reply you as soon as possible.
Payment
We usually use the ways of T/T,paypal,western union.But your other needs can contact us.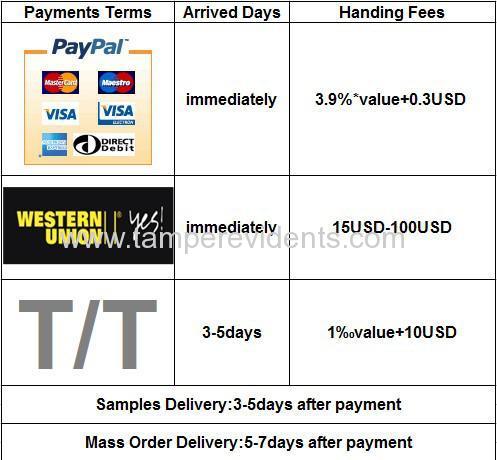 Packaging & Shipping

Packing details:
Master roll size / jumbo roll size : 1070mm (wIdth) x400meter (length)
Roll size form : MOQ 200meter for length and roll width could custom from 50mm to1070mm
Sheets size form: sheets size could be customize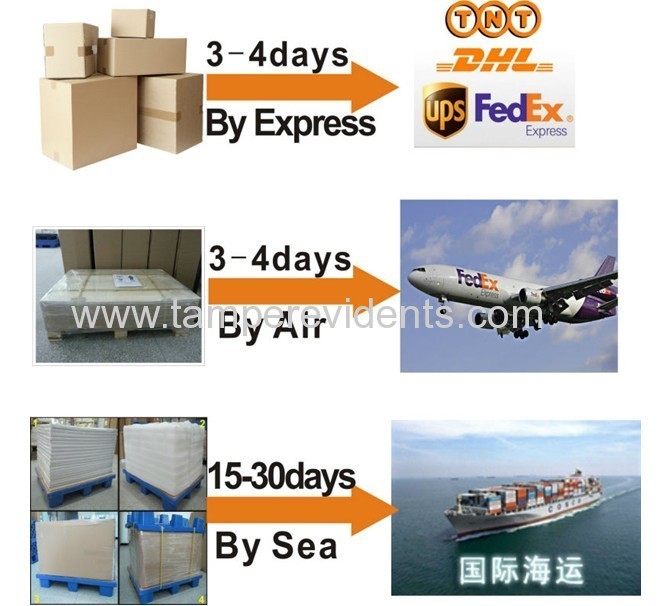 Our Services
1.We offer free samples and free design.If you have any ideas ,just tell us.
2.The factory price and quickly leading time.
3.The high quality tamper evident labels.
4.Your satisfaction is our FIRST PRIORITY! Please feel free to contact us anytime if you have any questions, concerns. Our service team will gladly to help you.
5.You can design your own logo printing on the labels for free.
Free Design,Fast Delivery,Nice Price,High Quality,Free Sample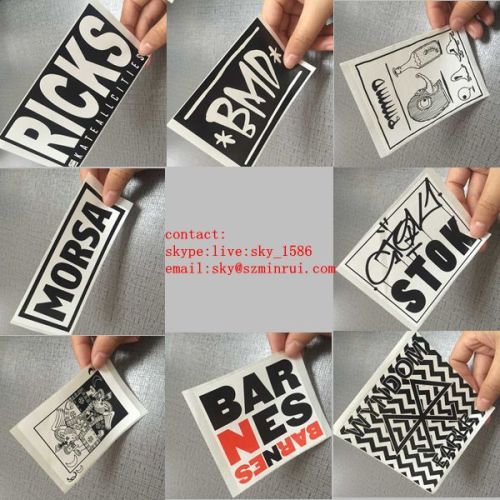 Company Information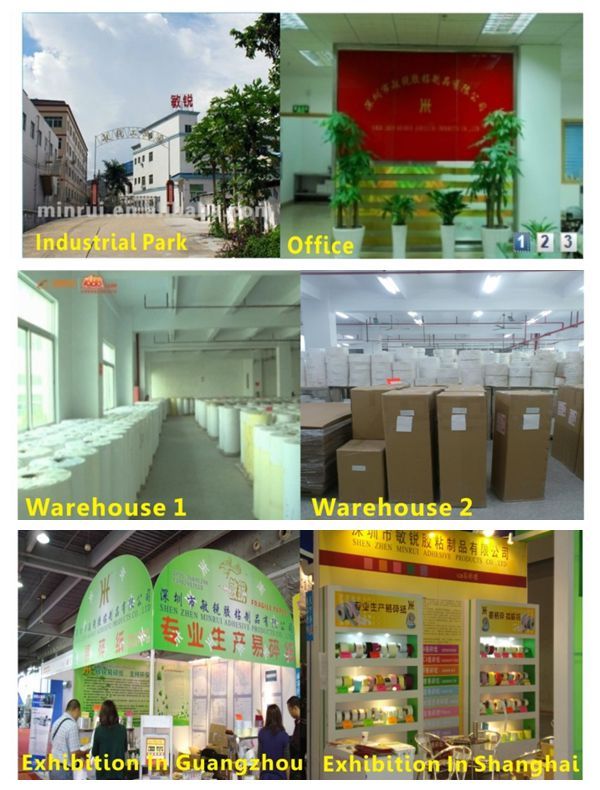 FAQ
1.What's the MOQ?
It according your design.Different and pattern may have the different result.But usually it's 1000 pieces.
2.What's your standard size?
We can produce different size to meet your needs.Any size is ok,just tell us you want.
3.How can I get your quotation?
You just need to tell us the specification of the product,size,and quantity you need.If you really not sure which kind you need,you also can get the help from us to choose the most suitable labels.
4.How about the delivery time?
We normally will delivery 3-7 workdays after the payment confirmed.