10KW off grid portable and small home solar generator

Prance-energy is the world's leading electricity solution provider of solar on-grid power generation system,
solar off-grid power generation system, solar pumping system and solar lighting system, and so on . we are
professional manufacturer for solar photovoltaic research, produce, sales, and application.Our products are
including solar cell module, solar on grid inverter, solar offgrid invert & control system, solar pumping inverter,
deep cycle maintenance free battery, pump etc. Besides these, we also have UPS, diesel generating sets and the
mechanical and electrical products related sources.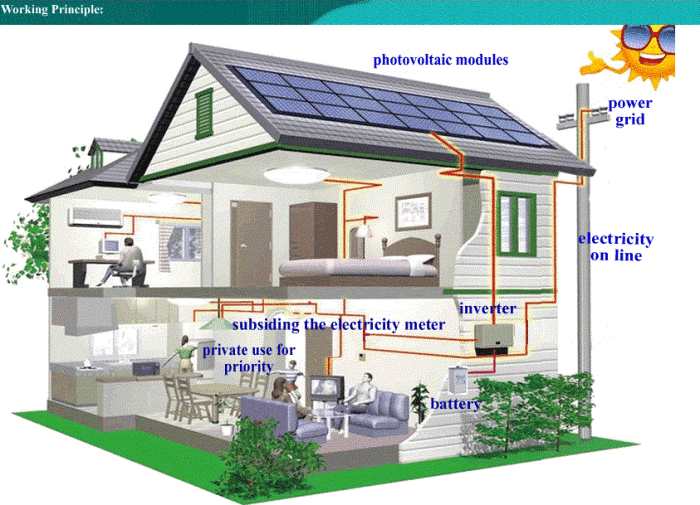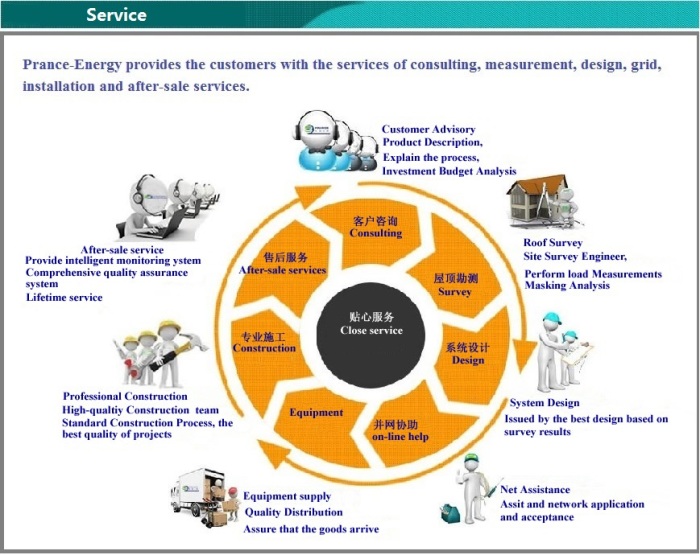 Prance on grid solar power generation system is component of Photovoltaic modules and solar inverter. High performance
Photovoltaic modules is installed centrally on the roof through the bracket. It will become Photovoltaic array after Serie parallel connection of Photovoltaic modules. The Photovoltaic array absorb the sunlight and produce DC power.
High efficiency solar inverter conversion DC to AC power for household appliances use, and the surplus electricity
can be uploaded to the gird to obtain the corresponding income subsidy.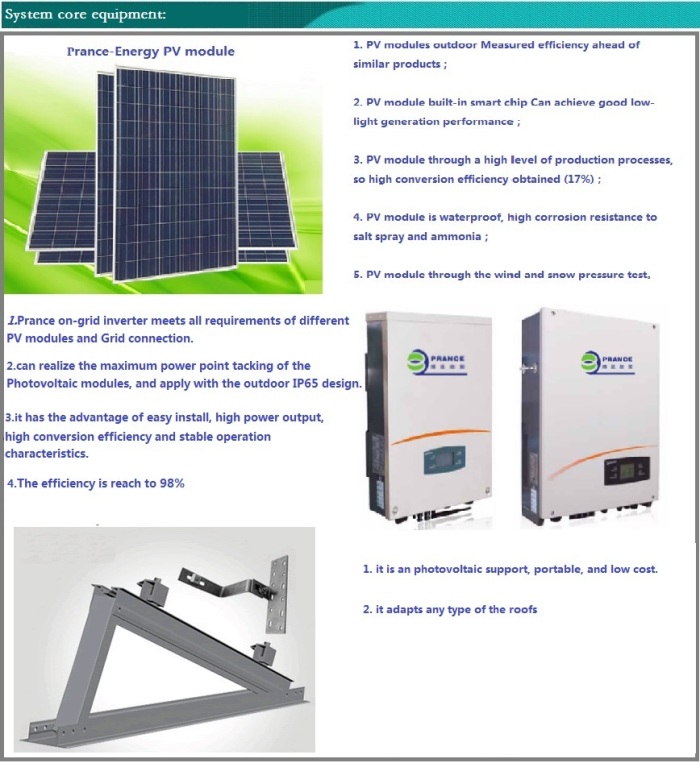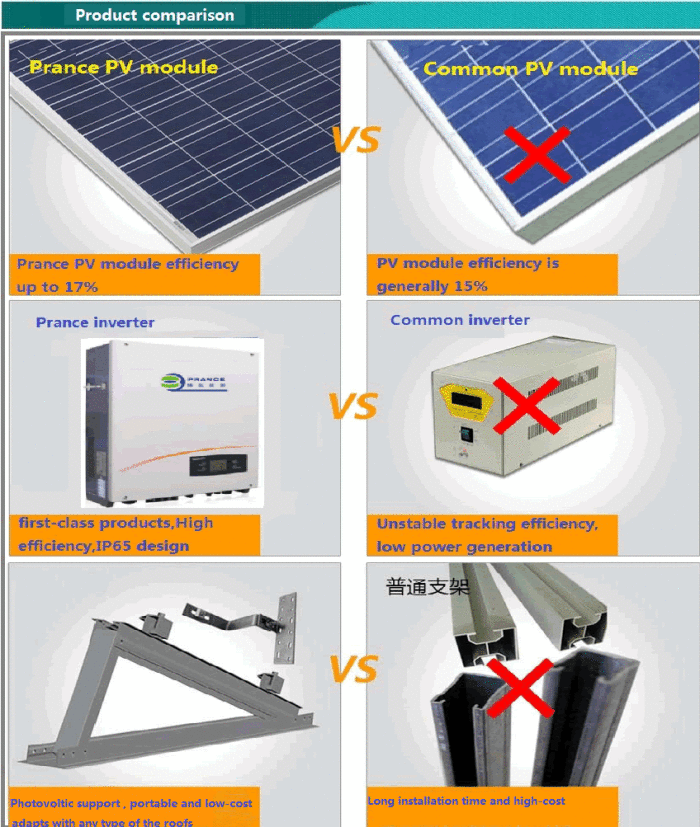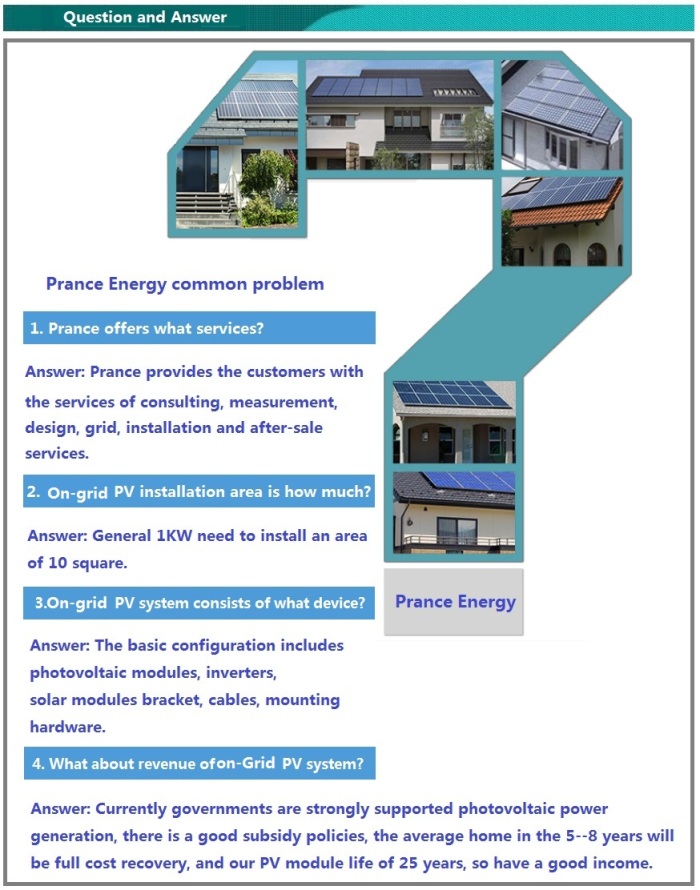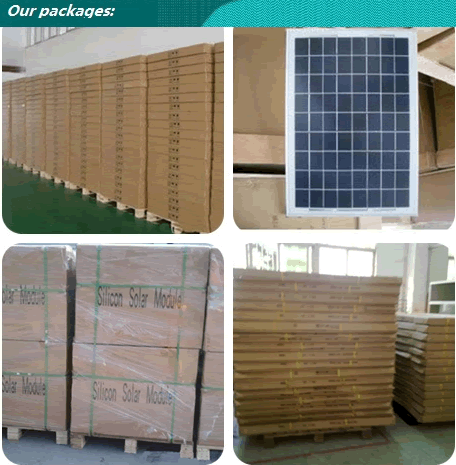 Prance Solar Can Custom Design Any System.
Whatever your projects or goals are, Prance Solar can design any system to match your particular needs.
You'll also receive a customized wiring diagram.
If you are interested, do not hesitate to contact with us.