Stainless Steel Bird Spikes
Polycarbonate Base Stainless Steel Bird Spikes
BaoJiao Bird Control Spikes
BaoJiao company offers a wide variety of bird spikes. Each type of spike provides different capabilities and features. Bird spikes is global supplier of premium stainless steel and polycarbonate bird spikes, it can create a physical barrier, They physically prevent pest birds from landing, perching, or roosting wherever they are used. Bird spikes are a guaranteed way to prevent pest birds from landing on your property, eliminating pest damage and liability.
Features:
(1)Humanely prevents pest birds from landing on surfaces
(2)Easy to install – glue, screw or tie down to most surfaces
(3)Use on flat or curved surfaces
(4)Made of durable, sun and weather resistant materials
(5)Zero maintenance, easy to install, invisible from a distance
(6)Environmentally safe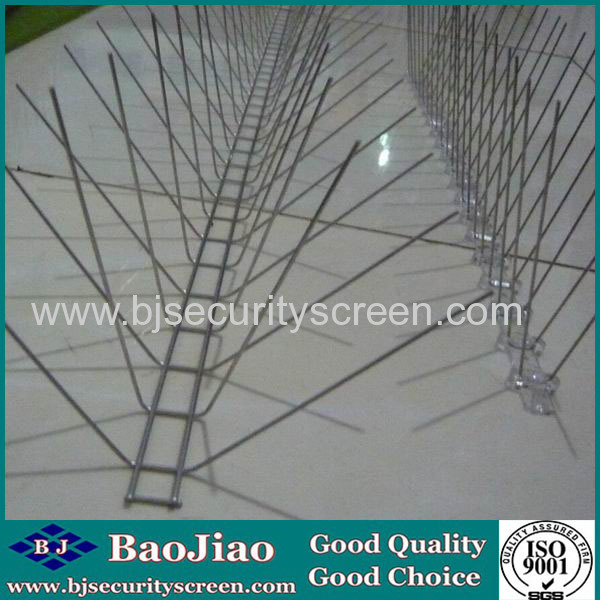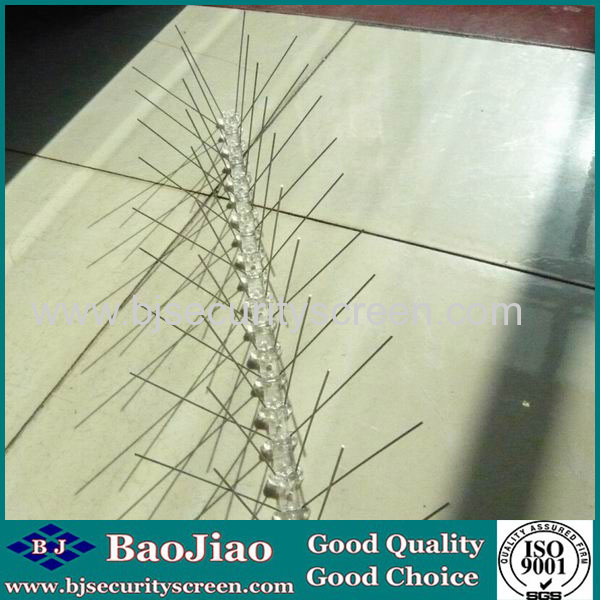 Installation location:
(1)Edges & ledges, windowsills
(2)Rooftops, parapets, cornices
(3)Beams, girders
(4)Lights, towers, masts, aerials
(5)Porches, awnings, doors & entryways
Detail specification:
Material:SS304 Spike diameter 1.3mm
Plastic base L50*W2.3cm(PC material, heat-resistant & anti-corrosion and achromophilous),
protected area: 15cm,Quantity of spikes:40psc, spike length: 12cm, 25pcs/caton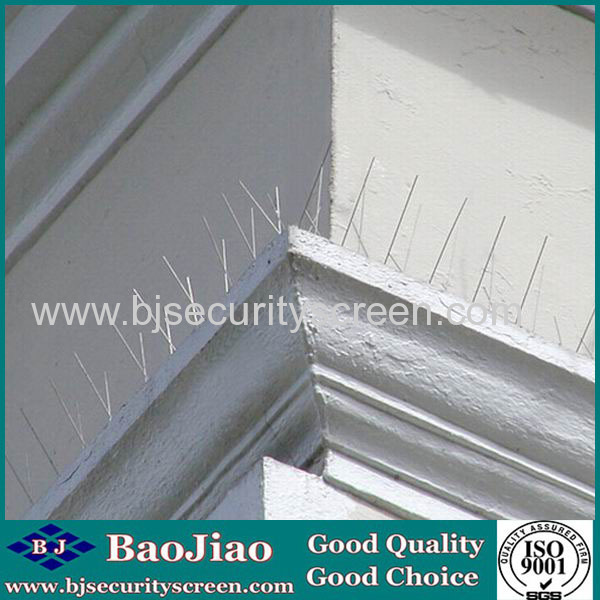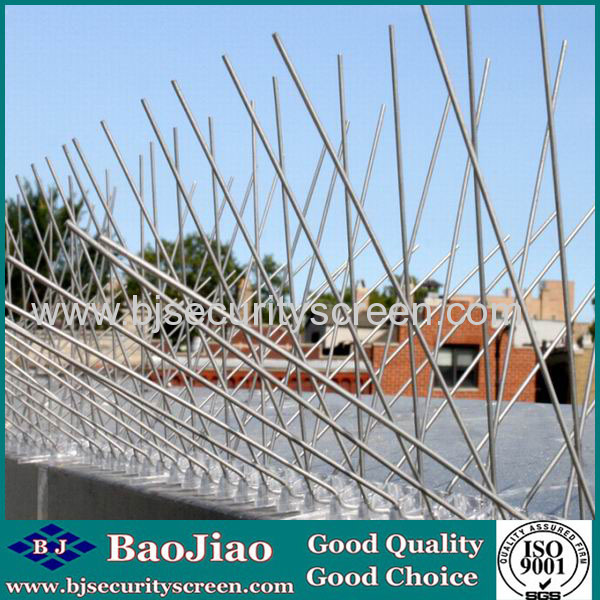 Shipping:
Our minimum order quantity is 2000 sets.if you have any question please contact us.we will work with you to resolve and problem you have.
Baojiao Hardware Product Co., Ltd , We mainly supply epoxy coated wire mesh micron aluminum screen,stainless steel wire mesh, 250Mesh Count Woven Stainless Steel Filter Screen,
Woven Stainless Steel Wire Mesh Stainless Steel Wedge Strip Sieving MeshGalvanized Griddle Crimped Mesh/ Mining aluminum fly screen, gutter mesh, woven wire filter screen, epoxy coated aluminum screen,
black coated stainless security screen, woven stainless wire cloth, metal conveyor belts, epoxy coated tuff mesh. stainless steel bird spikes.
Stainless Steel Mesh Screen Filter Disc ,Filter Cartridge, Stainless Steel Filter Disc,
Stainless Steel Filter Cylinders, Reinforcing Mesh, welded wire mesh panel Stainless Steel Crimped Wire Mesh etc.